Accidents happen; we know that all too well in the livestock world. But when they happen on the interstate in plain view of hundreds of people, it's a big reminder to make sure you have a crisis plan in place.
A cattle trailer hauling dairy cows to slaughter wrecked on the main interstate highway in Oregon on Sunday, sending cattle off the sides of a bridge and into all lanes of traffic. It was one of those nightmare situations no one ever wants to find themselves or their livestock in.
Some of the cows had to be euthanized roadside, and it took a considerable amount of time for the survivors to be rounded up. All the while, six lanes of traffic sat still. Basically, it was a media storm with the possibility to explode.

While we may never find ourselves in a situation exactly like this, it always serves as a good reminder. Do you have a crisis plan? Do you know who would be your first call in an unfortunate situation, especially when it has the possibility of mass media coverage? If you don't know the answer to that question, your state farmers' association or checkoff is a good place to make those needed connections.
In our age of digital media, basically any passing person has the power to broadcast a situation, whether it's on the interstate or closer to home. Make sure everyone on your team knows what the steps should be in a crisis situation. There's no way to plan for everything, but being proactive can set the basics for a clear-headed reaction.

---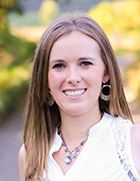 The author is a third-generation dairy farmer from Oregon where she farms in partnership with her husband and parents. As a mother of young sons who round out the family-run operation as micro managers, Darleen blogs about the three generations of her family working together at Guernsey Dairy Mama. Abiqua Acres Mann's Guernsey Dairy is currently home to 90 registered Guernseys and transitioned to a robotic milking system in 2017.