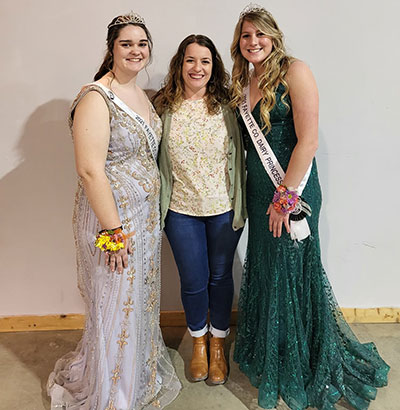 Last weekend, I had the opportunity to attend our annual county dairy banquet. I took in a familiar scene at the event that I attended nearly every year growing up, including dinner, awards, royalty crowning, raffle prizes, presentations, and more. As I drank my glass of chocolate milk and studied one of the dairy-themed placemats (which was handmade by a local elementary student) sitting in front of me, I was surrounded by familiar faces and the camaraderie of people in our area who truly care about the dairy industry and promoting our product.
Despite all the routine parts of the event, this year was different for me. I realized that the next generation was rightfully taking their place as promoters of our industry. I sat back as my nephew was named the 2022 Little Mr. Herdsman. The oldest of my nieces and nephews, he is the first of our farm's next generation to take on such a role, and we are all so proud of him for trying something new and stepping out of his comfort zone. The next year will surely be an adventure for him as he promotes dairy by attending parades, visiting schools, helping at the fair, handing out ice cream, and so much more.
I also watched the dairy princess crowning, which included the two girls who were Little Miss Squirts when I served in the princess role in 2012. I watched these two young ladies, who now served as the county dairy princesses, pass on their crown to the next set of princesses. This came 10 years after we were on that stage together. I cannot explain how cool it was and how proud it made me to see these two ladies grown up as dairy princesses after spending a full year together promoting dairy so many years ago. The friendships formed as a result of the dairy princess and squirt roles are something I hold dear, and we still jump at chances for a group photo when we find ourselves at a dairy event together — except now, I'm by far the shortest of the group.
The month of March also came with the kickoff to our 4-H Dairy Quiz Bowl season. Dairy Quiz Bowl was a group and competition that I enjoyed participating in and competing in throughout my nine years as a 4-H member. Last year, I began helping coach our county's team and have been so impressed with the group of youth that are growing up caring about and learning all they can about dairy breeds, health, judging, products, history, and the industry.
As a now 27-year-old, it is truly impactful for me to be a small part of helping the next generation grow up caring about dairy. I had a handful of influential mentors when I was a Little Miss Squirt, dairy princess, member of the quiz bowl and judging teams, and as a young showperson. All those people played a role in my interest in dairy, knowledge, and overall confidence. And now, whether in the role of coach, supporter, or proud aunt, I am so happy to be in the presence of some great kids and have a small hand in their journey.
---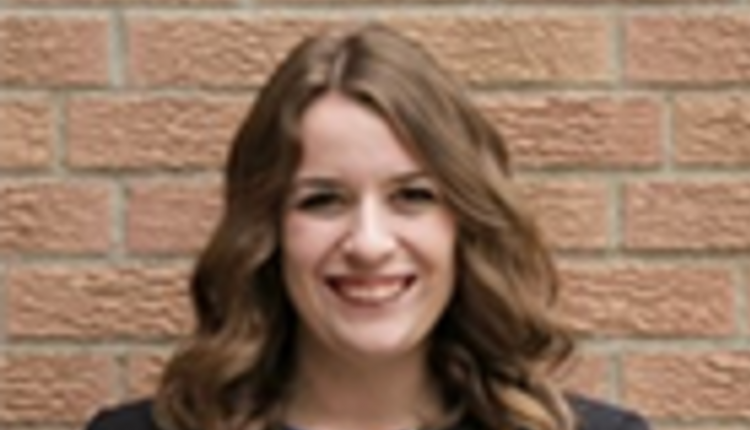 The author dairy farms with her parents and brother near Hawkeye, Iowa. The family milks approximately 300 head of grade Holstein cows at Windsor Valley Dairy LLC — split half and half between a double-eight parallel milking parlor and four robotic milking units. In the spring of 2020, Molly decided to take a leap and fully embrace her love for the industry by returning full time to her family's dairy.