Monty's Introduces Sludge ReliefTM for Lagoon Management
Monty's Plant Food Company, manufacturer of plant and soil enhancement and specialty products for the agriculture industry, has added Sludge Relief to its growing line of specialty products.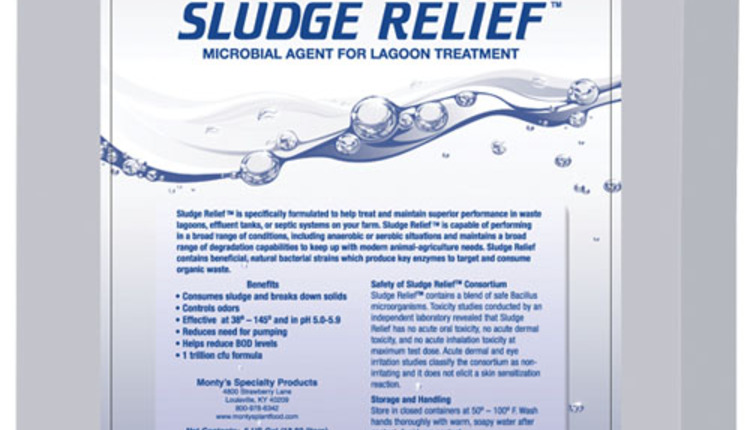 The product is capable of performing in a variety of conditions, including aerobic and anaerobic conditions, while maintaining a broad range of degradation capabilities.
The product was developed to offer a solution for dairymen and hog farmers looking for options to help break down solids and control odors in waste lagoons, many of which are regulated by state laws. Sludge Relief contains beneficial, natural bacterial strains which produce key enzymes to target and consume organic waste.
Sludge relief is available in 5, 30 and 275 gallon containers. The product consumes sludge and breaks down solids, controls odors, helps reduce biological oxygen demand levels and reduces the need for pumping.
For more information about Sludge Relief and other Monty's Plant Food Company products, or to find a dealer near you, visit www.MontysPlantFood.com.
About Monty's Plant Food
Monty's Plant Food Company develops plant and soil solutions for growers around the world in the agriculture, horticulture, lawn and garden and turf industries. In each segment, Monty's offers products and protocols to address specific needs and challenges. Founded in 1997, the Louisville, Kentucky-based company's products are effective, environmentally sound and economically feasible. For more information about Monty's plant, soil and specialty products, visit www.montysplantfood.com.
09.02.2011