The award winning DeLaval AMR™ will be showcased in North America for the first time at the 2011 World Dairy Expo in Madison, Wisconsin.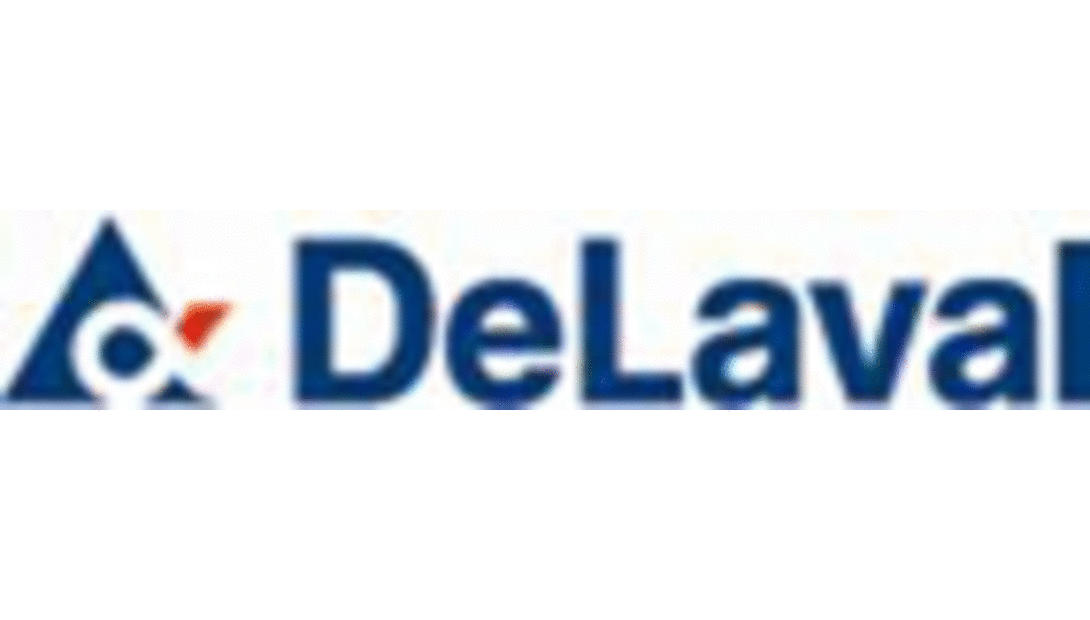 The DeLaval AMR™ is the world's first automatic milking rotary system. Winner of the EuroTier 2010 Gold Medal for innovation, the DeLaval AMR™ has been tested on farms in Sweden and Australia. The DeLaval AMR™ is the most advanced milking technology available – providing an automatic milking solution flexible enough to operate in different farming practices, from free stalls and loose housing to pasture-based dairying.
"The AMR™ meets the changing needs of our customers in North America," said Christian Poggensee, Regional President North America. "As herd sizes continue to grow, the AMR™ is set to revolutionize high capacity automatic milking while offering dairy farmers better profitability, farm management and flexibility."
The main components of the DeLaval AMR™ are teat preparation, attachment and teat-spray modules, two touch screens to operate the system, automatic cup back flush, automatic floor cleaning and safety systems. The first AMR™ systems will have up to 90 cow/hour capacity, depending on the number of robots installed. As many as five robots can be attached to the rotary.
Additionally, the DeLaval exhibit at World Dairy Expo will feature the United States' public debut of Herd Navigator™, an advanced analysis system focused on proactive herd management.
"DeLaval supports dairy farmers in balancing the economic growth of their operations with the needs of society, animal health and the environment," Poggensee added. "With Herd Navigator the cow's production potential can be maximized while her well-being and comfort are boosted."
By automatically taking, analyzing and reporting on milk samples, Herd Navigator™ alerts and advises dairy farmers of the condition and health of each individual cow. It automatically detects diseases, reproductive status and feeding conditions long before they would be noticeable to the human eye.
Herd Navigator™ is another award-winning solution from DeLaval, winning the New Product Europe Award at Agromek; the Gold Trophy at Paris SIA; and the Golden Hoof at Agribex. The first Herd Navigator™ reference farm in North America became operational earlier this month in Canada – paving the way for the future rollout of Herd Navigator™ on a commercial basis in the region.
AMR™ and Herd Navigator™ represent the ongoing commitment of DeLaval to the Smart Farming strategy. The initiative aims to accelerate the transition from milking management to global farm profitability management by harnessing emerging decision tools and automation technologies for better quality milk and profitability.
A full spectrum of DeLaval innovation will be on display at World Dairy Expo – from heavy-duty parlor equipment – the Heavy Duty Herringbone, to additional robotic milking solutions like the Voluntary Milking System (VMS), as well as dairy cow comfort solutions such as the Swinging Cow Brush. A common thread throughout the DeLaval exhibit will be the integration of DeLaval Herd Management with milking solutions. These include ID capabilities incorporated into the VMS, advanced milk metering installed as part of the Heavy Duty Herringbone parlor, and DelPro™ software integrated with milking solutions for stanchion barns.
Beyond the wide range of capital equipment, DeLaval offers a complete range of aftermarket solutions. The company will have key specialists to discuss the best practices, products and services focused on milk quality and animal health. DeLaval recently introduced 4Hooves™, a new innovation for hoof care, and its newest liner, the LS01 SR, for improved milking performance.
"As a company, we are excited to be a part of the World Dairy Expo in Madison yet again. It is a great meeting place for displaying excellence, knowledge-sharing and building relationships – new and old," said Rebecca Martinez O'Mara, Market Development Director, North America.
World Dairy Expo is the international dairy meeting place, a five day event showcasing the finest in dairy genetics and the newest technologies available to the industry. The event occurs October 4-8, 2011 in Madison, WI.
DeLaval will host a media briefing at its booth location (EH 3011-3315) at 8 a.m. Central Time, Wednesday, October 5, 2011. The media briefing will include commentary from Joakim Rosengren, President and Chief Executive Officer, DeLaval.
Every day millions of dairy animals are milked, fed and maintained by DeLaval solutions in more than 100 countries worldwide – and DeLaval meets with over 10,000 milk producers on their farms. DeLaval has over 125 years of innovation and experience in the dairy business, supporting dairy farmers in managing their farms their way. Our Sustainable Dairy Farming initiative is contributing to the production of more quality food, for more people, with less impact on the environment. Our Smart Farming strategy aims at influencing and shaping the future of dairy farming today. The goal is to accelerate the transition from milking management to global farm profitability management by harnessing emerging decision tools and automation technologies for better quality milk and profits. DeLaval is a company of the Tetra Laval Group. For more information please contact Gunilla Hjalmarson, PR Manager at DeLaval International gunilla.hjalmarson@delaval.com / +46 8 530 662 26. For more information on World Dairy Expo and solutions in North America please contact David Andrews, Marketing Communications and Strategy Manager at DeLaval North America david.andrews@delaval.com / (847) 478-6345.
09.02.2011