Time is the one true constant in our lives. It's the ever-ticking-away of minutes and hours as the sun rises and falls, the measure of the days and years of our life.
When I became a new mother over a decade ago, I was told repeatedly how time traveled at a different pace. They said that the days would be long, but the years would pass quickly. But as a dairy farmer, I was already well aware that time on the farm can set its own pace.
If you have anything on the to do list before an appointment in town, it's a guarantee that the usual minute-long job will turn into over an hour. If you're planning on a night out for dinner or the family wedding that requires chores be finished early, you can bet that early start will quickly slip away. The perfect time for the cows to get out is always when you've finally found your rest after a long day.

I've always craved organization and a schedule for the time in my day, which is downright comical when I truly think about it. We all know the farm and cows have their own way of managing how your day will progress.
When it really comes down to it, that age old advice holds true for farm life as well. The days will be long, and the years will pass quickly because time travels at a different pace when you are doing what you truly love.

---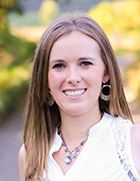 The author is a third-generation dairy farmer from Oregon where she farms in partnership with her husband and parents. As a mother of young sons who round out the family-run operation as micro managers, Darleen blogs about the three generations of her family working together at Guernsey Dairy Mama. Abiqua Acres Mann's Guernsey Dairy is currently home to 90 registered Guernseys and transitioned to a robotic milking system in 2017.