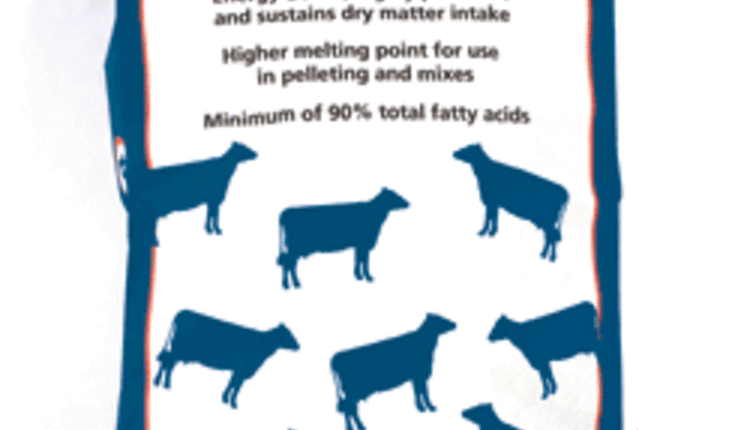 Milk Specialties Global Animal Nutrition is pleased to introduce Energy Booster Mag™, an energy dense, rumen-inert fat supplement with dietary magnesium and a higher melting point that improves handling in warm climates and auger conveyance systems. Along with Energy Booster 100® and Energy Booster H™, new Energy Booster Mag can help dairy producers increase milk production and milk components, improve body condition and enhance reproduction.
Energy Booster Mag contains 2.3% magnesium by weight or approximately 46 pounds (736 ounces) per ton. It contains the same ingredients as Energy Booster 100, including the same proportion of saturated, free fatty acids. However, the formulation has been mixed with magnesium oxide to increase its melting point and provide a source of high quality magnesium.
New Energy Booster Mag contains dietary magnesium and sustains dry matter intake.
During field studies, Energy Booster Mag was tested to ensure palatability in dairy rations, plus research confirmed benefits such as improved milk production and components, similar to rations containing Energy Booster 100. Research also showed that the product has a melt point of 159 degrees F, which is higher than Energy Booster 100 (125 degrees F) and slightly lower than Energy Booster H (170 degrees). Energy Booster Mag is available for shipment in 50-lb bags, 2,000-lb totes and bulk.
"Keeping up with the Energy Booster tradition, Energy Booster Mag is highly palatable and digestible," says Doug Schomberg, VP Sales and Marketing at Milk Specialties Global Animal Nutrition. "And since it is a rumen-inert fat just like Energy Booster 100, it does not undergo rumen biohydrogenation that can depress dry matter intake."
Milk Specialties Global Animal Nutrition offers a comprehensive line of milk replacers, ration supplements and rumen-inert fats, and is one of the largest manufacturers of milk ingredients in the world. Milk Specialties Global Animal Nutrition uses a combination of leading-edge research, precision processes and industry expertise to deliver consistently superior products. To learn more, visit www.MilkSpecialtiesGlobal.com.
09.16.2011