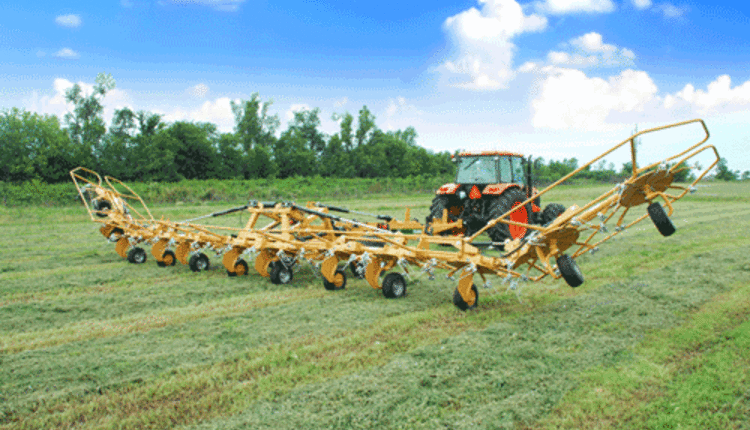 A new high-capacity, heavy-built tedder, which boasts an impressive tedding width of 49.2' (15 m) – yet handling capabilities that rival much smaller models – is now available from Vermeer.
The new Vermeer® TE490 Tedder is "designed to meet the needs of high-acre hay producers who want to cover more acres, in fewer passes, in less time, with lower fuel costs," says Phil Egging, Product Manager, Vermeer Forage Solutions."
The TE490 is a prime example of smart design in a machine that combines high-capacity with exceptional handling and operator convenience. You can fold and unfold it quickly, transport it easily, cover lots of acres in a short timeframe and make adjustments without tools. It has all the advantages of a smaller tedder in a much larger package, allowing you to do more with fewer operators and less equipment," Egging added.
Similar to its TE Series forerunners, the TE490 features specially coiled hook-style tines, which create unprecedented "bottoms-up" tedding action for more consistent dry down. The unique hook-tine design allows you to pick up and turn the crop - short or long - and more effectively "hit the low spots" between rotors. Because the hook tines operate in a trailed position, they adapt and follow the ground more effectively while avoiding crop contamination from excessive digging; and since there's less tine damage, all TE Series models come with a 3-year limited hook tine warranty.
In the field, the high-production 12-rotor workhorse handles like other tedders half its size. Rugged carted framework provides excellent maneuverability and stable transport. Curved wheel support and anti-wrap plates keep the crop from wrapping around the wheels and minimize plugging. Adjust rotor angles and customize tedding action to various crops and conditions without using any tools.
Transport from field to ?eld is also quick and easy. The unit travels less than 10' (3 m) wide. The rotor frame is positioned horizontally and fully supported during transport, creating stability and a low center of gravity. Going from transport to operating position takes less than 45 seconds! No monitor is needed – just two remotes to fold and unfold the tedder.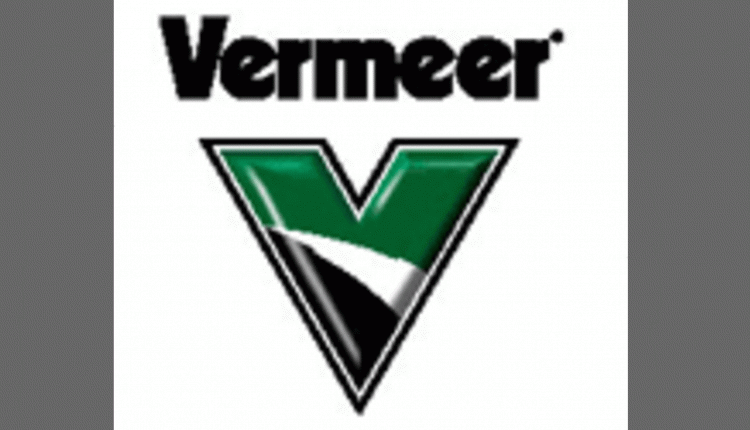 About Vermeer Corporation
Vermeer manufactures a complete line of hay tools including round balers, mowers, mower/conditioners, rakes, tedders, bale processors and silage wrappers plus biomass harvesting equipment used for renewable energy and reclamation; and a wide assortment of industrial products for tree, construction, environmental and underground utility service work. For more information on Vermeer equipment, visit vermeer.com.
09.19.2011