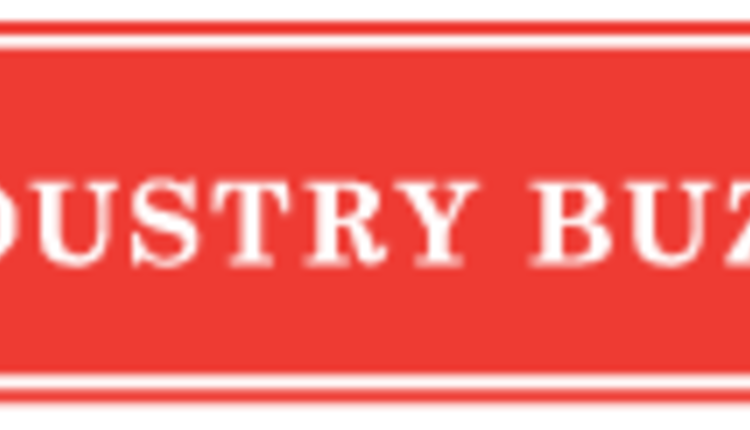 The 18th Annual Accelerated Genetics Intercollegiate Dairy Cattle Judging Contest was held September 18, 2011 in Viroqua, Wis., with the University of Wisconsin-Madison taking top honors in reasons and overall. The University of Wisconsin-Madison team was coached by Chad Wethal and Brian Kelroy included team members: Abbey Wethal, Mitch Kappelman, Ryan O'Leary and Genevieve Dryak, they took home the coveted Brown Swiss Canton III Traveling Trophy.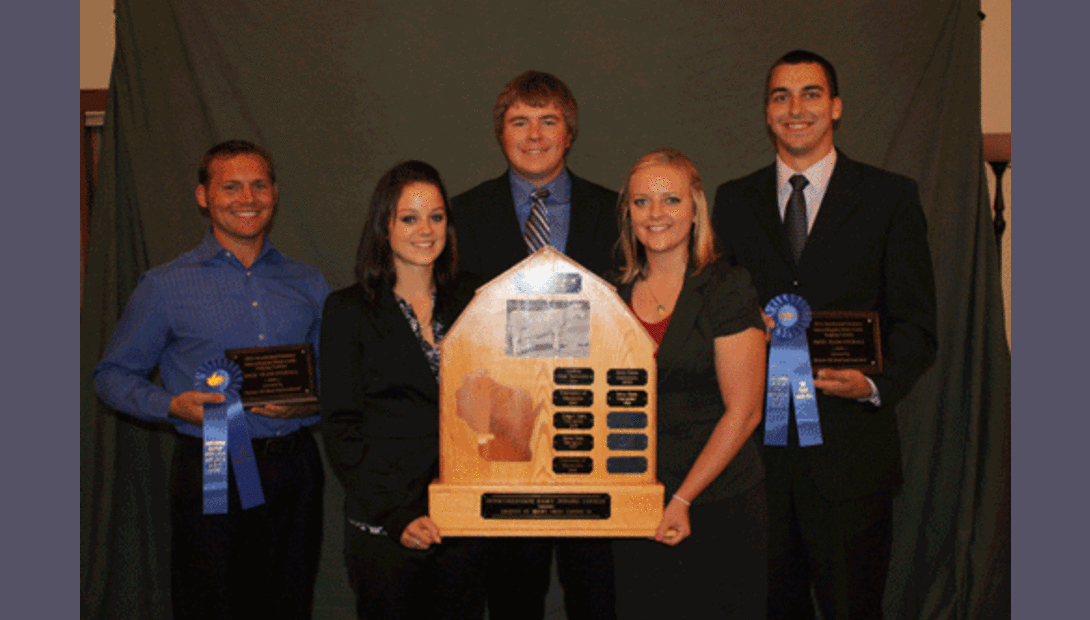 High Team Overall: University of Wisconsin-Madison


Back row from left: Chad Wethal, coach; Ryan O'Leary; and Mitch Kappleman.
Front row from left: Genevieve Dryak and Abbey Wethal.



Placing second overall at this year's contest was the University of Wisconsin-River Falls, coached by Sandra Sawall and Steve Kelm. Team members: Ami Cooper, Sara Larson, Labecca Johnson and Nathan Laska. Rounding out the top three teams was the University of Minnesota in third place, coached by Les Hansen, Scott Ellinghuysen and Alicia Thurk. Team members: David Hanson, Jacob Achen, Jayne Esch and Isaac Salfer.

The top overall individual award went to Abbey Wethal from the University of Wisconsin-Madison.

High Individual Overall & Reasons


From left: Dr. Ole Meland, Accelerated Genetics; and Abbey Wethal.



The other top individuals included (listed in order from 2nd-10th): Ryan O'Leary, University of Wisconsin-Madison; Angela Sellner, South Dakota State University; Mitch Kappelman, University of Wisconsin-Madison; Labecca Johnson, University of Wisconsin-River Falls; Sara Larson, University of Wisconsin-River Falls; Breinne Hendrickson, University of Wisconsin-Madison; David Hanson, University of Minnesota; Brett Hildebrandt, University of Wisconsin-Farm & Industry Short Course; and Jayne Esch, University of Minnesota.

In the reasons competition the University of Wisconsin-Madison took top honors again with second place going to the University of Minnesota, and third place to the University of Wisconsin-River Falls.

Each year the top three individuals for oral reasons receive a special scholarship from the James W. Crowley Fund. This years top three individuals were: Abbey Wethal, University of Wisconsin-Madison; David Hanson, University of Minnesota; and Jayne Esch, University of Minnesota.

A total of 16 teams participated in this year's contest representing Illinois, Iowa, Kansas, Minnesota, Ohio, South Dakota and Wisconsin. They judged dairy breeds including, Guernsey, Holstein, Jersey and Milking Shorthorn with each participant placing 10 classes and giving five sets of oral reasons.

A key part of the judging contest are the youth leadspeople. Each year, Vernon County youth assist with the contest by leading the cattle – this year 25 youth participated. In the junior division David Petersheim placed first, Courtney Moser placed second and Krista Hall placed third. Placing first in the senior division was Jacob Leum, second place Arlisa Landis and third was JJ Mcclelland. The sportsmanship award went to Colin Landis. And the overall showmanship winner was Thomas Larson who received the David Larson Memorial Showmanship Award – a special award in memory of David Larson, who worked very closely with the Vernon County youth and the judging contest.


Return to Industry Buzz.


09.19.2011