The information below has been supplied by dairy marketers and other industry organizations. It has not been edited, verified or endorsed by Hoard's Dairyman.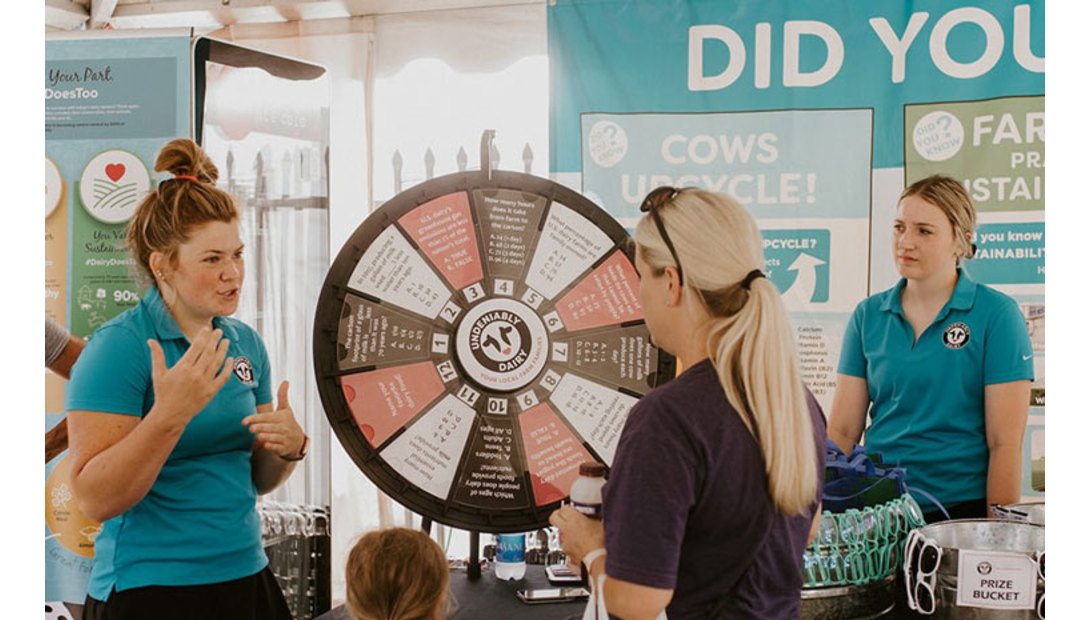 Through application and successful participation in the Midwest Dairy Ambassador Program, Nebraska Dairy Ambassadors earned educational scholarships from Midwest Dairy. Senior Dairy Ambassadors who received $1,000 scholarships were Jenna Albers of Randolph, Whitney (Hochstein) Haahr of Wynot, Abigail Langdon of Clarkson, Mikayla Martensen of Humphrey, and Jaycie Meggison of Blair. Junior Dairy Ambassador Kaitlyn Hanson of Mead received a $500 scholarship.
Late last year, Nebraska high school juniors and seniors were selected to serve as the 2022 Nebraska Junior Dairy Ambassadors and college students were selected to serve as the 2022 Nebraska Senior Dairy Ambassadors for Midwest Dairy. Throughout the year, the Nebraska Dairy Ambassadors promoted the dairy community and supported Midwest Dairy's mission to give consumers an excellent dairy experience at a variety of industry and consumer events in Nebraska.

<!-no ad-->
Helping to grow trust in dairy during their year-long experience, the Nebraska Dairy Ambassadors took part in 54 event activations and leadership opportunities and were skillful and committed to promoting dairy through four media interviews and 35 photos posted on the Nebraska's Dairy Ambassador Facebook page.
The ambassadors gained insight on the dairy industry and developed their leadership skills by attending industry events and tours as well as participating in virtual trainings. Events that the ambassadors served as dairy industry advocates included Earth Day Lincoln, Undeniably Dairy Grant supported events such as Toast of Nebraska and Dairy Barn Fair Fun at the Cuming County Fair, Cream of the Crop Dairy Show, Omaha Baseball Village Booth during the College World Series, Nebraska State Fair, Nebraska Extension Ag Literacy Festivals and more.

Midwest Dairy's Ambassador Program is an educational and leadership opportunity for students who are passionate about dairy, are enrolled in post-secondary school, and possess strong communication abilities. To learn more about the Midwest Dairy Ambassador program, visit www.midwestdairy.com (Ambassador Program found on the Young Dairy Leaders tab).
At Midwest Dairy®, we are proud to represent over 4,800 dairy farms to 39 million consumers across our region. We work on their behalf to build dairy demand by inspiring consumer confidence in our products and production practices. We are committed to Bringing Dairy to Life! by giving consumers an excellent dairy experience and are funded by farmers across a 10-state region, including Minnesota, North Dakota, South Dakota, Nebraska, Iowa, Illinois, Missouri, Kansas, Arkansas and eastern Oklahoma. For more information, visit MidwestDairy.com. Follow us on Twitter and find us on Facebook at Midwest Dairy. Dairy. For relevant conversations about issues and trends in the dairy community, listen to Your Dairy Checkoff Podcast.