The information below has been supplied by dairy marketers and other industry organizations. It has not been edited, verified or endorsed by Hoard's Dairyman.


Today, Newtrient, an environment and technical resource company assisting U.S. dairy farmers with economically reducing their environmental footprint, announced an investment in Athian, a carbon credit marketplace for livestock producers to work collaboratively to reach dairy sustainability targets.
As global and U.S. food companies set aggressive environmental goals, dairy farms can deliver environmental solutions. With roughly 80 percent of the dairy value chain's greenhouse gas (GHG) footprint traced back to the farm, dairy farmers can significantly reduce emissions given the right revenue streams and markets to undertake risks and investment costs. Newtrient and Athian's collaboration demonstrates a positive step toward making carbon markets more accessible to dairy farmers across the country.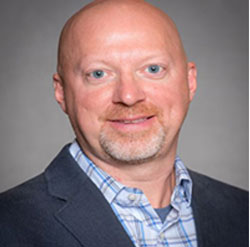 "Along with other leaders in the livestock value chain, Newtrient is excited to have a seat at the table to help Athian build a carbon marketplace that best represents dairy farmers who are looking to quantify their carbon reduction potential and to monetize those reductions," said Chris Kopman, general manager at Newtrient.
<!-no ad-->
Athian's key mission will be to help ensure the cattle industry captures and claims carbon credits earned through sustainability efforts where possible, primarily by validating and certifying GHG reductions and carbon capture. Athian is expected to aggregate data for producers of all sizes and then work to create a carbon credit marketplace to monetize and capture value from sustainability efforts.
"We are pleased to partner with Newtrient to provide practical environmental solutions that give farmers new revenue streams and help companies deliver on sustainability commitments throughout their value chain," stated Athian CEO and Co-Founder Paul Myer. "We believe that no single company can solve this problem. This partnership is an example of how the industry must work together to move the needle on climate change."
Dairy farmers today are asking how to quantify their carbon reduction potential as an initial step. Newtrient understands the importance of measuring, verifying and certifying the environmental benefits dairy farmers provide. Today, Newtrient provides environmental and technical assistance to expand options for farms of all sizes and regions to access climate-smart markets. Athian's marketplace provides an opportunity for dairy producers to capitalize on the work they are doing with Newtrient to support their sustainability efforts.

About Newtrient
Newtrient was founded in 2015 with a mission to reduce dairy's environmental footprint and make it economically viable to do so. Newtrient advances environmental technologies, products, and markets to help all farms voluntarily adopt climate-smart practices. With support from leading dairy companies, including Agri-Mark Inc., Dairy Farmers of America Inc., Foremost Farms USA, Michigan Milk Producers Association Inc., Prairie Farms, Select Milk Producers Inc., Southeast Milk Inc., Tillamook, United Dairymen of Arizona, and organizations including Dairy Management Inc. and National Milk Producers Federation, Newtrient serves as an environmental and technical resource to nearly all U.S. dairy farmers.
About Athian
At Athian, we are technology experts with farming in our genes. We enable environmental sustainability for animal agriculture because we believe in being good stewards of the earth's resources for generations to come. We use software to aggregate, certify, and fund greenhouse gas reductions throughout the entire livestock value-chain.
Athian's platform is an industry-based analytics tool that enables the livestock industry to make
good on its sustainability commitments by providing carbon credits. Athian's carbon credit marketplace provides quality greenhouse gas credits that fund livestock producers'
sustainability measures. Athian is a High Alpha Innovation company based in Indianapolis, IN, and is currently raising a seed funding round led by Elanco Animal Health. Learn how to join us in this effort at Athian.ai.