The information below has been supplied by dairy marketers and other industry organizations. It has not been edited, verified or endorsed by Hoard's Dairyman.
Farmers in northeastern Wisconsin participating in a broad, data-driven sustainability initiative now have the first year's results, and the project partners are encouraged by what they see.
Eleven farmers in Peninsula Pride Farms are evaluating on-farm sustainability metrics for three years to better understand the impact of conservation practices on their cropland as well as the local watersheds. While the farms have practiced conservation for decades, they now have documented positive changes in reducing environmental pollutants reaching streams and rivers.
Paul Cornette
"As a farmer, we've made a lot of changes over the years, and you don't always know how broad of an impact you're making with those changes," said Paul Cornette, co-owner of Cornette Dairy, LLC, and a project participant. "From this project, we will know what's working well, what kind of impact it's having on the environment and where to go in the future as we continuously improve."
<!-no ad-->
The project's farms, located in Kewaunee and southern Door counties, manage more than 27,500 acres and over 41,000 animals.
Cornette and his brother, Tom, are fourth-generation dairy farmers in Luxemburg. What started as a 30-cow tie-stall dairy in the 1970s is now a 360-cow herd using Lely robots and crop farming about 1,000 acres. Paul is a founding member of PPF and a board member of both PPF and Farmers for Sustainable Food, a project partner assisting with management with Houston Engineering Inc.
Cornette Dairy has a goal to achieve 100% no-till. Over the past eight to 10 years, the number of acres plowed has decreased by half. The farm also plants cover crops, uses nutrient management planning with split nitrogen applications and low-disturbance manure, plants green into cover crops and tried zone-tillage with nutrient banding last year.
Data-driven decision-making
The data analysis is aligned with a nationally recognized framework for sustainability projects to help farmers determine what conservation practices are most effective on their individual farms and document the environmental and financial effects. The goals: protect the environment, remain profitable and demonstrate to communities, customers and regulators that farmers are taking action on sustainability.
"It is important that Peninsula Pride Farms participates in a project like this to give us a total perspective on what sustainability looks like using these metrics," said dairy farmer Duane Ducat, another participant in the project and the president of PPF. "We use these results to see where we need improvement or where we are doing very well and make changes accordingly. This shows our commitment to continuous improvement of the environment."
The assessment uses nationally accepted metrics from Field to Market: The Alliance for Sustainable Agriculture to address on-farm sustainability indicators, such as greenhouse gas emissions and energy use. The project uses a tool called Prioritize, Target and Measure Application for measuring the impact on local waterways.
The first year's findings, based on 2020 data, are detailed in a 16-page report.
Among them:
On average, farms participating in the project have adopted two conservation practices per field that Field to Market's Fieldprint Platform recognizes as having a positive impact on sustainability scores.
Farmers increase water quality by having 73% of fields mitigate excessive nitrogen loss to subsurface water.
The farms generate 33 tons of greenhouse gas emissions per acre less than the national average or 27% less. That's equivalent to 81,913 miles driven by an average gasoline-powered passenger vehicle or 7.1 gasoline-powered passenger vehicles driven for one year.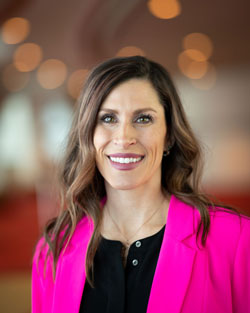 Lauren Brey
Commitment to continuous improvement
"This project proves the commitment of farmers in this area to continuous improvement and better understanding the real impact of conservation practices on the environment," said Lauren Brey, managing director of Farmers for Sustainable Food, a nonprofit organization of food system partners. "It is exciting to be able to provide data to the farmers to help them make management decisions on their farms while also demonstrating the impact on the broader watershed and community. We look forward to more years of data and more positive environmental outcomes."
<!-no ad-->
The project is supported with funding from Agropur, Compeer Financial's Fund for Rural America, Dairy Farmers of Wisconsin, GreenStone Farm Credit Services and Nicolet National Bank.
The Nature Conservancy provides environmental insights and funding support for the group. Steve Richter, TNC's Wisconsin director of agriculture strategies, said this is a long-term commitment, but he is impressed with the results thus far.
Steve Richter
"Results from the project's first year demonstrate that the farmers' efforts are making a difference in addressing the environmental challenges," Richter said. "We need to have such documentation to know where we can make the next best steps. I look forward to the group looking for more ways to address climate change."
Cornette is pleased with the project's progress and has goals to leverage it for future opportunities.
"Being on the Farmers for Sustainable Food board has provided insight into these projects' benefits. As farmers involved, we know there is valuable information for other places in the supply chain, in retail and perhaps consumers. So that's one of the reasons I was willing to participate — to see the reports from FieldPrint and gauge the feasibility of creating a value-added product," Cornette said.
---
About Farmers for Sustainable Food:
Farmers for Sustainable Food is a collaborative, industry-supported effort to promote and support farmer-led solutions to today's environmental challenges. The nonprofit organization empowers farmers to develop and implement practical, innovative solutions for environmental, economic and social good. More information:
www.FarmersForSustainableFood.com
.
About Peninsula Pride Farms:
Peninsula Pride Farms is a nonprofit organization of dairy and crop farmers and corporate members committed to protecting and improving ground and surface water in Kewaunee and southern Door counties in Wisconsin. The group leverages the ingenuity of the agricultural community, university research and scientists to implement practices with measurable outcomes. More information:
peninsulapridefarms.org
.