When I was old enough to participate in junior activities through breed associations, I was terrified to do them. I would fight and plead with my parents to not make me compete in what I thought to be a terrifying speech contest. Over the years, though, my view on these events has changed. In fact, I have even thanked my parents for forcing me to be a part of them. I think at a young age we do not realize the impact these opportunities will have on our future.
I have competed in speech contests since I was eight years old. I will not lie, in the beginning the judges probably thought I was crazy coming into the presentation room with red eyes from all the crying I had just done outside the door. However, the constant act of practicing talking in front of people has eventually taken all that fear away. The speech contest has molded me into a more confident person.
There are other competitions I have enjoyed, like the interview contest offered by Holstein Association USA. I have had the chance to submit my résumé and be interviewed by professionals in the industry. Due to this contest, I feel more prepared to walk into any interview that comes my way. In addition, I have built strong relationships with these professionals during the process that could help me in my future.
Contests are not the only way to encourage juniors to be involved. The American Hereford Association offers a pen-to-pen program where an older, more experienced junior gets paired with a junior who has recently begun their journey in the breed. This event offers the chance for juniors to connect at a national level show and feel more comfortable in this setting. These friendships and connections will last a lifetime. I could go on for hours about the many contests and events I have been a part of, but I think I have made my point as to how impactful they are.
I have noticed that not all associations have these types of opportunities for their juniors. I do not think that the size of the breed should hold the association back; offer the opportunities anyways. Regardless of the number of juniors you have involved, you will still be giving them chances to build their skills, create memories, and develop a passion for the breed.
More opportunities should be offered to juniors to be involved and stay active. I can speak from personal experience that one of the biggest reasons I plan to still be a part of these breed associations after aging out of the junior level is because of how eager they have been to help us learn. If your breed wants juniors to stay involved well into adulthood, then you need to give them a reason to stay, and these contests and other activities could be the solution.
---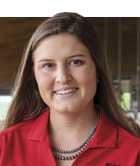 Madison Sifford
Madison Sifford is the 2023 Hoard's Dairyman Editorial Intern. She is a student at Virginia Tech majoring in dairy science and communications. Madison grew up in North Carolina before moving with her parents and sisters to Goldvein, Va. Her family raises Holsteins on their Plessed-Rose Dairy, and they also have a small Hereford cow-calf operation.