The information below has been supplied by dairy marketers and other industry organizations. It has not been edited, verified or endorsed by Hoard's Dairyman.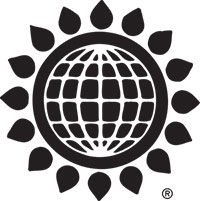 The countdown for the 56th World Dairy Expo is on – just days until the global dairy industry meets once again in Madison, Wisconsin. Do you have everything you need to have a memorable and enjoyable experience?
The first step is buying your digital admission passes for this year's event before arriving at the Alliant Energy Center. Those who purchase their admission passes before October 3, when admission starts being charged, will be able to take advantage of discount pricing for purchasing in advance. Those who wait to purchase admission from October 3 through 6 will face increased prices.

<!-no ad-->
Admission is required Tuesday, October 3 through Friday, October 6 for anyone 12 years old and older and includes free parking and access to all events at WDE unless noted otherwise in the schedule. Daily and season admission passes purchased before October 3 are $15 and $40, respectively, and can be purchased online by visiting Expo's website, www.worlddairyexpo.com or through Expo's free mobile event app.
Download the app to purchase your admission passes and your ticket will be conveniently located within the app. Make sure to use the same email address as your email for your WDE mobile event app account when purchasing to take advantage of this new feature. While you're in the app, take advantage of all the fan-favorite features to plan your time at Expo, such as custom itinerary-building, interactive maps, and more.

World Dairy Expo 2023 will have a staggered schedule, starting with the Youth Fitting and Showmanship Contests on Saturday, September 30. National Judging Contests take place on Sunday morning, followed by the International Junior Holstein Show on Sunday afternoon to kick off the world-class dairy cattle show. Education seminars and the world's largest dairy-focused trade show begin on Tuesday, October 3, when admission begins being charged. To find a detailed and up-to-date daily schedule, visit www.worlddairyexpo.com/pages/Daily-Schedule.php.
Serving as the meeting place of the global dairy industry, World Dairy Expo brings together the latest in dairy innovation and the best cattle in North America. The global dairy industry will return to Madison, Wis. for the 56th event, October 1-6, 2023, when the world's largest dairy-focused trade show, dairy and forage seminars, a world-class dairy cattle show and more will be on display. Download the World Dairy Expo mobile event app, visit worlddairyexpo.com or follow WDE on Facebook, Twitter, LinkedIn, Spotify, Instagram, or YouTube for more information.