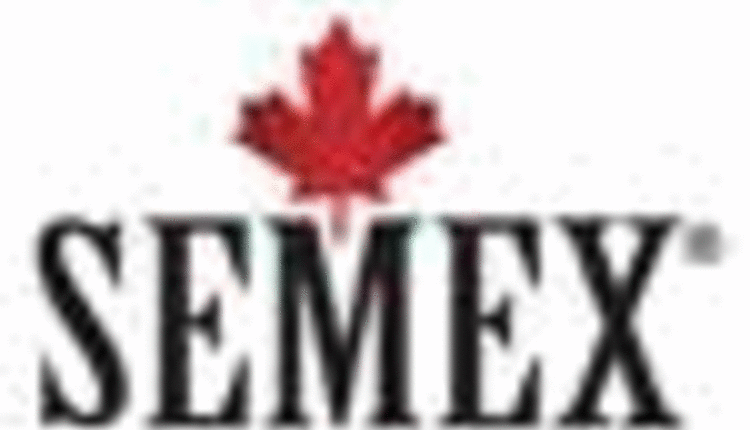 Semex sires showed their dominance at the World Dairy Expo (WDE) once again this year, capturing three of the breed's coveted Premier Sire Banners as well as the Supreme and Reserve Supreme Championships.
In the International Holstein Show, 'King of the Ring,' Braedale Goldwyn, once again stole the show with over 100 daughters shown, representing 25% of the entire show. This is Goldwyn's fourth consecutive WDE Premier Sire Award, dating back to 2008 when he was one of the youngest and highest ranking TPI sires to ever win the award.
Goldwyn daughters left their mark once again this year on the colored shavings, with 53 placing in the top 10 of their classes. These winnings are highlighted best with the show's Supreme Champion and Goldwyn daughter, Eastside Lewisdale Gold Missy EX-95-CAN. Missy is a veteran of the show ring, being named All-American as a Jr 2 Yr Old and Jr 3 Yr Old, All-Canadian Jr 2 Yr Old in 2008 and was named Res. Intermediate Champion at WDE in 2009. Missy is owned by Morsan Farms, Van Ruinen Dairy Ltd, Mark Butz, Gert Andreasen & Georges Uebelhardt.
Other Goldwyn winnings include:
• 1st Spring Yearling: VT-Pond-View Gwyn Libby
• International Futurity Winner, Holstein Futurity Winner & Best Udder: Hardys Goldwyn Destiny
• 1st Winter Yearling & Jr Champion: Pappys Goldwyn Rave
• WDE Supreme Champion, Holstein Grand & Sr Champion & 1st 5 Yr Old & Best Udder: Eastside Lewisdale Gold Missy
• 1st Jr 2 Yr Old & Best Udder: Rockymountain Goldwyn Trisha
• 1st – 5th Jr 2 Yr Olds: All sired by Braedale Goldwyn
• 1st – 7th 5 Yr Olds: All sired by Braedale Goldwyn
• 1st Sr 2, Best Udder & Res. Intermedite Champion: Craigcrest Rubies Gold Rejoice
• NASCO Type & Production Winner: Siemers Alisha Gold Ava
In the Central National Jersey Show, Semex's 0200JE00131 Bridon Remake Comerica was named Premier Sire. Comerica had a consistently good showing throughout the day from his 18 daughters exhibited, highlighted by his lead daughter Marlau Comerica Fabienne, the 1st Milking Yearling and Best Udder in the class from a field of 19. Fabienne went on to be named Reserve Intermediate Champion of the Open Jersey Show. Fabienne is owned by Lookout, Nancy Suitor, Gary Vance and FJS Jerseys at Canton de Hatley, Quebec. Fabienne was scored VG-89% at 1-11 and was 1st Sr Calf & Reserve Junior Champion of the 2010 Royal Agricultural Winter Fair and All Canadian Senior Jersey Calf in 2010.
Semex's Guernsey powerhouse, 0200GU00941 Four Winds Showtime, was named the Premier Sire of the Central National Guernsey Show. This award is backed by open show winners in the Winter Calf, Summer Yearling and Senior 3 Yr Old classes. The winning Sr 3 Yr Old, Rutter Bros Showtime's Candy-TW, was named Reserve Intermediate Champion and Reserve Grand Champion of the Central National Guernsey Junior Show 2011 and is owned by Kelly Johnson of York, Pennsylvania.
Semex sires rose to the occasion in each of these shows, touting the following additional impressive statistics:
International Holstein Show:
• 197 head or 45% of the show were 200HO daughters
• 29 different Semex sires were represented
• 31 Wilcoxview Jaspers were shown with 38% of them placing in the top 10
• 8 Ladino Park Talents were shown including:
Res. Senior Champion & 1st 4 Yr Old & Best Udder in class, Rocky Mountain Talent Licorice
• 7 class winners
Central National Jersey Show:
• 106 head or 31% of the show were Semex marketed sires
• 22 different Semex sires were represented
• 25 daughters of 0200JE00427 Select-Scott Ministers were shown including:
– Hon. Mention Intermediate Champion, Jersey Futurity Winner & Res. Grand Futurity: Electras Eternal Star exhibited by Fisher, Burdette & Stiles, of Mercersburg, Pennsylvania
– Res Supreme, Grand & Sr Champion: Pine Haven SSM Marmie exhibited by the Sauder family of Tremont, Illinois
• 24 daughters of 0070JE09967 Giprat Belles Jades were shown
• 1st Spring Yearling: Lookout Blackstone Treasure by 0200JE00423 Lencrest Blackstone
• 1st 100,000 lb Cow: Lyon Duke Dutchy by Elliots Renaissance Duke
Central National Guernsey Show:
• 6 class winners including:
– 1st Winter Calf: Cedar Way Showtime Kiss by 0200GU00941 Four Winds Showtime
– 1st Fall Calf: Adams Creek Morey Olympia by 0200GU00117 Adams Creek Regal Morey
1st Summer Yearling: Up The Creek Showtime Nicola by 0200GU00941 Four Winds Showtime
– Res. Intermediate Champion & 1st Sr 2 Yr Old: Maple Hurst Magicman Bathsheba by 0072GU00120 Four Winds Magicman
– Res. Intermediate Champion Jr Show: Rutter Bros Showtimes Candy-TW by 0200GU00941 Four Winds Showtime
– 1st 5 Yr Old: Adams Creek MM Anisa by 0072GU00120 Four Winds Magicman
For complete show coverage and placings visit: http://www.worlddairyexpo.com
10.13.2011