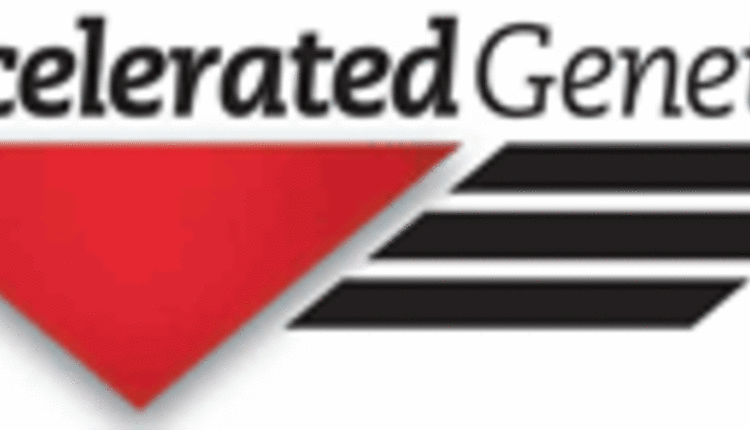 The addition of 10 Holstein and four Jersey bulls are being released through the Accelerated Genetics Progressive Action Through Cooperative Efforts (PACE) program in November. Semen from these young sires will be allocated to dairy producers participating in the PACE program throughout the country.
Holstein Sires:
014HO06677 Roylane Champ Val 4246-ET
features extreme production, health traits and net merit in a pedigree free of Shottle, Goldwyn and Planet. He is a son of former PACE graduate Champ, the Champion son known for production and longevity. Val's dam is a Very Good Oman daughter with a top record over 36,000M, 1600F and 1200P. The next dam is an Excellent Manat daughter that also has high production records. Val has genomic transmitting abilites of +95F, +50P, +5.5PL, +0.8DPR, 2.62SCS and +$799NM. 014HO06677 Val was bred by Roylane Holsteins, Warden, Wash.
High type, great health traits and a deep pedigree help to result in a high ranking for genomic TPI for PACE sire
014HO06700 Cookiecutter Bowsr Huron-ET.
His sire is Bowser, the GeneForce popular genomic sire who ranks high for health traits and has a unique sire stack. The dam of Huron is a Very Good-86 Shottle with high genomic ranking of her own, in her first lactation she produced over 26,000M with 4.7%F and 3.3%P. The second dam is a Very Good-88 Goldwyn daughter that is scored Excellent in the udder and has a 40,000M record. With genomic transmitting abilities of +5.8PL, +1.5DPR, 9%SCE, +3.17T, +2.75UDC, +2.67FLC and +2292GTPI Huron is bred to add long lasting, high producing and eye-appealing genetics to your herd. Cookiecutter Holsteins, Hudson Falls, NY, bred 014HO06700 Huron.
014HO06709 Synergy Alfredo-ET
is sired by the high genomic young sire Sebastian, a Mac son with super high PL, DPR, PTAT and FLC. Alfredo's dam is a Very Good Boliver with a Very Good udder. She has superb first lactation at 1-10 32,420M, 1259F, 991P. The maternal granddam is a Very Good-86 Outside with over 126,000M lifetime. The third dam is an Excellent-91 2E GMD DOM Rudolph daughter with a top record of 46,280M, 2018F, 1393P. Alfredo's forth dam is an Excellent-94 3E GMD DOM Enhancer with over 224,000M lifetime. 014HO06709 Alfredo is from Synergy Dairy LLC, Pulaski, Wis.
014HO06724 Zahbulls Super Gamble-ET
brings high milk production, outstanding longevity and reproduction rankings and an extremely unique maternal pedigree to the PACE program. He is a Super son, the high ranking Boliver son known for high milk, type and extreme health traits. Gamble's maternal line is unique to say the least. His dam is a Good Plus-83, first lactation daughter of the French bull Roumare. She produced over 25,000M, 900F and 800P in her first lactation. The next dam is sired by German outcross bull Lancelot, she is scored Very Good-87 and has two records over 33,000M. Gamble has genomic transmitting abilities of +1642M, +3.4PL, +1.0DPR and 7%SCE. Zahbull Holsteins, Plainview, Minn., bred 014HO06724 Gamble.
014HO06726 K-Manor Super Miami-ET
is a Super son with genomic values that are impressive for PTAT, UDC, FLC, health traits and calving traits. The dam of Miami is an Excellent-90 Shottle daughter with a first lactation record of 31,230M, 1252F, 959P. The maternal granddam is an Excellent-90 GMD DOM BW Marshall daughter with a best lactation of nearly 30,000M, 1100F and 950P. The third dam is an Excellent-92 3E DOM Outside with lifetime production of nearly 200,000M. Miami is +4.9PL, 2.69SCS, +0.6DPR with a PTAT, UDC and FLC all over +2.00. 014HO06726 Miami is from K-Manor Holsteins of Verona, Wis.
Super high health traits with outstanding production best exemplifies
014HO06734 Crest-View-Acres Severus-ET.
He is a Super son, who also has outstanding production with high health traits. His dam is a Very Good-85 Planet who is wrapping up her first lactation with 23,757M, 930F and 677P in her first 330 days. Severus's maternal grandam is a Very Good-88 Potter daughter with 33,930M, 1216F and 984P. The third dam is Excellent-92 2E DOM Finley with lifetime production of 137,000M. Severus has genomic evaluations of +1637M with a +6.6PL and a +2.7DPR. 014HO06734 Severus was bred by Steve Holte, Westby, Wis.
014HO06750 Hall-Lar Grant
brings a combination of high components, greath health traits, calving ease and a unique sire stack to the PACE line-up. He is a son of Garrett, the high ranking Oman son known for great feet and legs. His dam is a young Colby daughter that scored Good Plus while calving at less than two years of age and completing a nice record while breeding back quickly and maintainging high components of 4.6%F and 3.3%P. The next dam is an Excellent Marion daughter that has two records over 32,000M. Grant has genomic transmitting abilities of +0.10%F, +63F, +0.01%P, +35P, +5.8PL, 2.62SCS, +0.7DPR and +665$NM. 014HO06750 Grant is from David Hallberg & Stephanie Larson, Pennock, Minn.
014HO06756 Lotta-Hill Planet Enos 79
features high production with extreme protein along with great health traits, low calving ease, high net merit and GTPI. A Planet son, the breed leading TPI sire who is an extreme production improving and highly reliable sire. The dam of Enos is a Very Good Oman that already has over 100,000M lifetime starting her fifth lactation. He has impressive genomic transmitting abilites of +1948M, +69F, +67P, +5.5PL, 2.76SCS, +0.8DPR, +756$NM and +2257 GTPI. Wright Family Farm, Enosburg Falls, Vt., bred 014HO06756 Enos.
014HO06777 A-Elsbernd Bowswer Ashton-ET
is a sire that can improve componenets, health traits and type all at once. He is a son of Bowser, the GeneForce standout who offers high ranking genetics with a different sire stack. Ash's dam is a Very Good Oman that has produced many high ranking genomic offspring. She has a top record of over 40,000M, 1400F and 1200P and is the dam of former GeneForce sire 014HO05954 Douglas. The next dam is an Excellent uddered Patron daughter that made over 130,000M in her lifetime. Ash features genomic transmitting abilities of +0.07%F, +0.08P, +5.6PL, 2.54SCS, +0.9DPR, +2.18T, +2.06UDC and +2.09FLC and is rated at +646$NM and +2182GTPI. 014HO06777 Ash is from Arlyn Elsbernd, Calmar, Iowa.
014HO06788 Patnode-Lane M-O-M Manny-ET
has high components, with high type and very low calving traits in his genomic evaluation. He is sired by Man-O-Man, Oman's most complete son and a breed leader for TPI and Net Merit. Manny's dam is a Very Good-88 D Rudy daughter with two records over 1000F and 800P. The maternal grandam is Very Good-86 daughter of Thunder, her best record is 23,160M, 979F and 784P. The third dam is Excellent-90 with over 125,000M lifetime. Manny has 5%SCE and 6%DCE with stillbirth traits under 6% he should be an excellent choice on virigin heifers. Weston Patnode, Arkansaw, Wis., brought us 014HO06788 Manny.
Jersey Sires:
014JE00562 PD Champ Headline Arpaio
offers high milk and nice type pedigree that provides an excellent cross on the Impuls bloodlines that prevail in the breed today. He is a Headline son, the high ranking Rescue son that excels in health traits. Arpaio's dam is a Very Good-89 Champ daughter that has three records over 19,000M, with a top record of over 20,000M with a 5.3%F and a 3.7%P. He has genomic transmitting abilities of +1729M, +47F, +49P, +2.8PL and +1.3T. Arpaio is a plus for all udder traits and has impressive frame traits that promise to produce some impressive offspring. For high milk, great protein and a pedigree and type pattern that will potentially cross well with Impuls bloodlines look to 014JE00562 Arpaio, bred by Desert Park Jerseys, Jefferson, Ore.
014JE00564 Housley Lotto Winner
has all of the right numbers to generate a rich genetic future. His sire is Lotto, the high-ranking overly popular Jevon son and his dam is an elite daughter of Catamount. She is Very Good-87 with a pair of high production records both over 19,000M. Lotto Winner ranks high with genomic evaluations of +209GJPI, +553$NM, +$561CM, +1691M, +4.0PL and +0.1DPR, and a pedigree free of the haplotype impacting fertility. 014JE00564 Lotto Winner is from Curtis Edward Housley, Georgetown, Tenn.
014JE00567 All Lynns Tbone Merlin-ET
can be best described by high components, great type with well attached and shallow udders. He is a Tbone son that follows the same path as his sire as being a breed improver for components, type and udders. Merlin's dam is a Very Good-84 Lexington daughter with high components, in her first lactation she completed in 305 days with 17,330M, 950F and 657P. The second dam is an Excellent-90 Lemvig daughter with 27,440M, 1316F and 996P. The next two dams are Very Good and Excellent with over 20,000M. David Allen from Reedsburg, Wis., bred 014JE00567 Merlin.
High components, longevity and a unique sire stack all help to make
014JE00573 Sun Valley Renegade A-Team
a nice addition to the Jersey PACE program. He is a son of Renegade, the high component Maximum son. A-Team's dam is a Very Good-84 Blueprint daughter that made a high component first lactation record at 5.1%F and 3.9%P. He has genomic transmitting abilities of +0.17%F, +64F, +0.08%P, +38P, +4.5PL, +0.5DPR and +575CM$. 014JE00573 A-Team was bred by Sun-Valley Farm of Cloverdale, Ore.
For more information about Accelerated Genetics sires and services call 1-800-451-9275 or email info@accelgen.com.
Accelerated Genetics is a global provider of bovine genetics and research, reproductive services, and solution-based animal health products. With a focus on People, Products and Pride, the Accelerated Genetics vision is to be the producer's trusted first choice.
11.28.2011