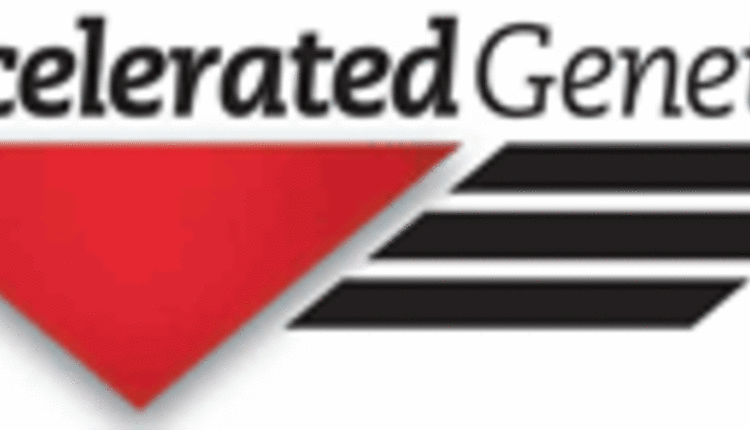 As we move into the Holiday Season, the December Sire Summaries brought Accelerated Genetics a nice gift of a positive proof run and stockings full of ten new active sires graduated from the PACE young sire program. In addition there were four new sires from alliance partners and an avalanche of new GeneFORCE® sires.
These new bulls combined with Accelerated Genetics' strong current line-up provide high net merit, outstanding TPI™ and possess the diverse pedigree needed to accent any breeding program.
Impressive Holstein Sires Excel
With the December proofs there were a number of sires that added information and made some significant moves. 014HO05682 Calvary added data and moved up almost 200 pounds of milk, 11 of fat and six of protein while maintaining his lofty level of over +2.50 type. All of this resulted in a gain of +52 TPI points for Calvary.
014HO05552 Grenade also made some nice increases on production and is now over +2000 milk. He improved four pounds each on fat and protein and is up over 50 TPI points, coming in at +1971 GTPI.
Lineup leader and top 10 TPI sire 014HO05639 CM improved nearly +200 milk and six pounds of protein. CM continues to be an outcross source of elite genetics.
Other top sires maintaining their lofty rankings include 014HO04929 Man-O-Man at #3 on the TPI list. 014HO05560 Emerald is a top 20 TPI sire who possesses a unique pedigree. 014HO05617 Mystic made nice increases across the board to help confirm his elite status. Finally, 014HO05411 Palermo made some positive moves on production, as his daughters seem to improve their second lactations.
Exciting New Holstein Sires
Topping our list of new release PACE sires is 014HO05954 Douglas . He is a Mac son out of a Very Good-85 Oman and the next dam is a Very Good-88 Patron daughter. He is a great health trait bull that sires medium sized cattle that have great udders and correct feet and legs. Douglas comes in at +535 NM$, +1989 GTPI and is 6% calving ease.
There were also two Elegant sons added from the PACE program in 014HO05723 Manpower and 014HO05881 Trent. Both are exceptional udder improvers at well over +2.00 UDC. Manpower is out of a Very Good-87 Outside and sires high fat (+.18%) along with great health traits and high TPI (+1954). Trent is out of an Excellent-90 AltaMerchant daughter and is a high component bull (+.10% fat, +.07% protein), he is over +2.00 for type, UDC and FLC, as well as being 7% calving ease.
Active status was also achieved by high type transmitting PACE sires, 014HO05771 Lawler and 014HO05853 Meridian. Lawler is a Buckeye son backed by four generations of Excellent cows. He is over +2.00 for type, udders and feet and legs as well. Meridian is a Toystory out of a Very Good-85 Champion. He is our highest new release for type at +2.94 PTAT and can make that fancy one that still knows how to milk.
A well-balanced proof backs 014HO05751 Oliver. He is a Buckeye from a Very Good-86 Throne. He has no weak spots in his information and sires moderate sized cattle with exceptional feet, legs and udders. Oliver is also rated at 7% for calving ease. Our first Airraid son enters the active lineup status in 014HO05777 Upward. He sires high fat test, low calving ease and average size while still reaching +1000 milk.
014HO05745 Randal *RC provides an opportunity to add the red coat color, high fat test (+.18%), and calving ease (7%). He is a Toystory son from a Very Good-88 Jordan-Red. 014HO05814 Escape is also a Toystory son only from an Excellent-90 Adam dam backed by three more Excellent cows. He is a high milk sire (+1146 PTAM) and is plus for health traits. The new extreme from health traits can be found in 014HO05880 Diecast. At an astounding +7.7 PL, +3.1 DPR and 6% calving ease, this Die-Hard son from an Outside dam is your source for longevity and efficient reproduction.
Protein Breed Sires Improve
In the high protein breeds, a few bulls took some nice jumps as well. 014JE00519 Lincoln increased 13 JPI points this summary and is a top 25 JPI active sire. His combination of production, type and longevity is sure to please. In the Brown Swiss breed, 014BS00329 Promotion jumped 25 PBR points, with nice increases for production and longevity ratings.
Alliance Partners Provide Exceptional Sires
The alliance partners Accelerated Genetics works with also helped add a few new sires to the proven sires and GeneFORCE® lineups. Starting off the proven sire list is 218HO00158 Wyman a Goldwyn out of an Oman with +2009 GTPI and exceptional rear udder height and width. 206HO00161 Goldfish comes in at +3.09 PTAT, +2.94 UDC and +2.37 FLC. Goldfish is a Goldwyn out of an Allen and produces tall cows with strongly attached udders. 250HO00915 Windhammer is a Bolton son with low somatic cell score and +2.95 PTAT. Finally, 250HO00896 Lexicon adds extremely tall (+3.73 stature), open ribbed (+2.87 dairy form) animals and is +1961 GTPI.
GeneFORCE® Sires Show Promise
Here is a brief sampling of new GeneFORCE sires available from our alliance partners: 206HO00175 Garcia is a Man-O-Man son with +2389 GTPI and +3.08 PTAT, 250HO01010 Lexor is also a Man-0-Man out of a Goldwyn with +2388 GTPI, 250HO01012 Bonspiel out of Super at +2341 GTPI, 183HO02108 Eliloz Dkr is a Pronoto out of a Goldwyn at +2206 GTPI and 714HO10003 Canyon is at +2155 GTPI and is a Colby son.
Accelerated Genetics, along with their alliance partners, can provide genetics to meet the needs of every customer no matter their breeding goals. The sire's available range from high net merit to thrilling pedigree sires to top protein breed bulls, and the not to be forgotten exciting GeneFORCE sires offered. For more information about Accelerated Genetics' sires contact your local sales representative, call 1-800-451-9275 or go to: www.accelgen.com.
Accelerated Genetics is a global provider of bovine genetics and research, reproductive services, and solution-based animal health products. With a focus on People, Products and Pride, the Accelerated Genetics vision is to be the producer's trusted first choice.
12.13.2011