Novartis Animal Health introduces NUPLURA™ PH for prevention of bovine pneumonia


First and only U.S. cattle vaccine developed with recombinant leukotoxoid technology


Provides immunity within 10 days postvaccination against bovine pneumonia caused by Mannheimia (Pasteurella) haemolytica


Contains only purified antigen for a robust immune response without potential interference from endotoxins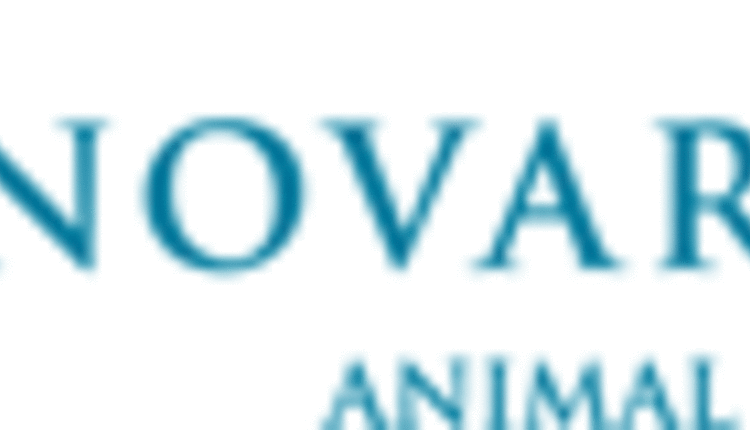 Novartis Animal Health announces the introduction of NUPLURA™ PH, a new vaccine for beef and dairy cattle that provides fast-acting protection against bovine pneumonia caused by Mannheimia (Pasteurella) haemolytica.
M. haemolytica, formerly known as Pasteurella, is a highly transmissible bacteria and a leading cause of bovine respiratory disease (BRD) complex. Research has shown that M. haemolytica is present in nearly 75 percent of all diagnosed BRD cases, causing more death and economic loss than any other respiratory disease.1
NUPLURA PH differs from other M. haemolytica vaccines because of the advanced cellular technology used to purify antigens in the vaccine. As the first and only U.S. cattle vaccine developed with recombinant technology, NUPLURA PH contains only purified leukotoxin to deliver the strongest immune response with minimal reactivity. It is the first new M. haemolytica vaccine available in the U.S. in over 10 years.
"With NUPLURA PH, we've developed the only U.S. cattle vaccine that combines extracted and purified outer membrane proteins with molecularly prepared leukotoxoid," said Doug Scholz, DVM, director of professional veterinary services, Novartis Animal Health.
"Outer membrane proteins, also known as surface proteins, are the building blocks for immunity. NUPLURA PH doesn't contain the cellular debris and endotoxins found in whole-cell pneumonia vaccines, which can interfere with the immune response and cause more severe reactions. It's very smooth and easy on calves."
The advanced technology used to prepare NUPLURA PH means that calves receive the purest form of antigen for safe, reliable and fast-acting protection. NUPLURA PH provides immunity within 10 days after vaccination. No other M. haemolytica vaccine has a claim for faster onset of immunity.
"Calves infected with pneumonia and other respiratory diseases do not perform as well as healthy animals do," added Scholz. "With rising global demand for proteins and rising input costs it is more important than ever to make sure that calves perform to their maximum potential."
Leading Cause of BRD Complex
M. haemolytica is the bacteria most frequently isolated from pneumonic lungs and the leading cause of BRD complex. It is a primary cause of severe pneumonia and death loss, as 29 percent of all U.S. cattle deaths are attributed to BRD.2
Calves that survive BRD commonly experience reduced weight gain and limited performance. The combined costs of BRD-including reduced performance, treatment, labor resources and death loss-make it the most costly disease affecting cattle in the U.S.1
"Prevention is always more cost-effective than treatment," says Scholz. "Ensuring calves are vaccinated prior to periods of higher risk due to movement, commingling or any stress-related event is the best prevention strategy."
A single dose of NUPLURA PH protects calves as early as 10 days after administration. Extensive field safety studies have demonstrated the vaccine is safe for calves as young as 28 days. A booster dose can be administered prior to periods of stress or elevated risk of exposure.
For more information about NUPLURA PH, contact your veterinarian or Novartis Animal Health representative or visit
www.livestock.novartis.com.
2.02.2012