Extrutech Plastics Inc. Announces Today That They Will Exhibit at the Open Barn Event at the Dejno Acres Family Farm on March 31st, 2012.
Extrutech Plastics, Inc., Brickl Bros. of West Salem, WI., and Al's Concrete Products of La Crescent, MN are happy to announce today that they will be among the sponsors of the Dejno Acres Open Barn located at W24018 Swede Valley Road, Independence, WI 54747, on Saturday, March 31st. The Open Barn will showcase a brand new, state-of-the-art, 400-head dairy facility which includes a new milking parlor, free-stall and special needs barn. The new facility was designed and built in only four months by the Brickl Bros. Construction Company, after a tragic fire occurred last summer, on the family farm.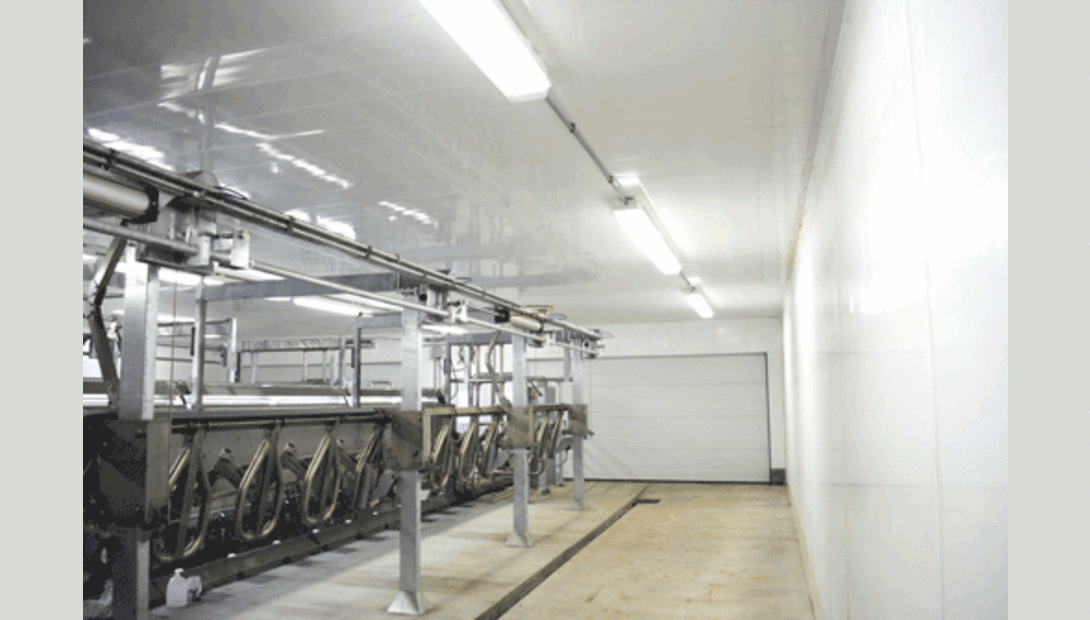 This new dairy facility features many innovative products including Extrutech's ExtruCrete sanitary tilt-up construction panels that were used to form the walls of the milking parlor. The ExtruCrete panel – our heavy duty Poly Board Panel is embedded on the interior surface of the 8" concrete tilt-up panels. The ExtruCrete panel is very easy-to-clean, yet extremely durable. The entire parlor wall construction took a little over one day to erect, saving time and labor, which is critical these days. Also included in this facility are Extrutech's P-2400 & P-1300, Poly Board, wall and ceiling panels throughout the new farm buildings.
The Dejno Open Barn farm tours will begin at 11 A.M., and run through 3 P.M. For more information please contact Extrutech Plastics at 888-818-0118, or Brickl Bros., at 608-786-0890. We hope to see you there!
3.08.2012