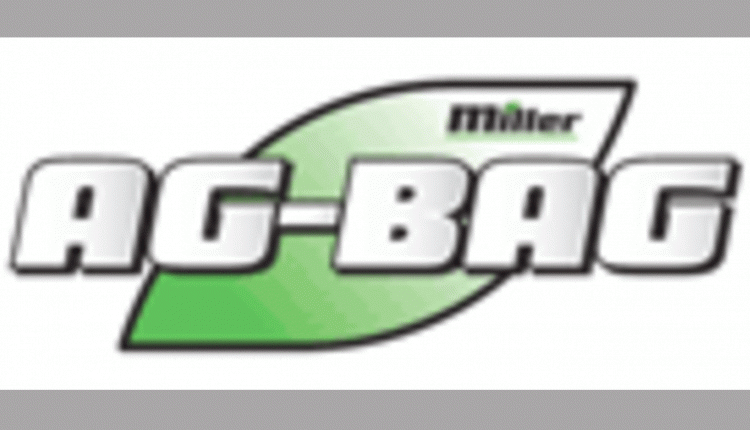 Ag-Bag, A Miller St. Nazianz, Inc. Company (Ag-Bag), the first name in silage quality, is pleased to announce the release of the brand new Ag-Bag MX1012 Commercial Silage Bagger.
On Thursday, March 15th, Ag-Bag held a dealer meeting in Madison, WI to announce the introduction of the new MX1012 Commercial Silage Bagger.
Following a technical presentation, the MX1012 was unveiled to the dealer group where each attendee was provided an opportunity to climb aboard the machine and speak directly with the entire design and marketing team about the MX1012's unique and innovative features.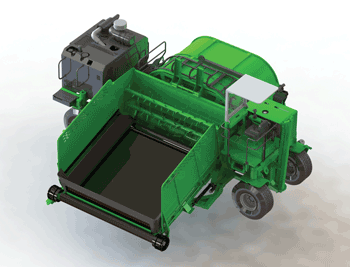 "Our name, Ag-Bag, is synonymous with the silage bagging industry," says Taylor Weisensel, National Sales Manager for Ag-Bag. "Our pull-type Ag-Baggers are the industry standard, and we have the largest, highest capacity 14 foot bagger in the X1114 Professional. There is a segment of the market, in the 150 to 750 head dairy operations, where we had a product line gap. Today, we are fully meeting the silage bagging needs of all sizes of dairy operations with the launch of the MX1012 Commercial silage bagger."
Featuring a convenient interchangeable 10' and 12' tunnel, users will appreciate the features designed into the MX1012 to make it easier to operate. The tunnels can be changed without the use of tools, and the newly designed bag boom and cradle not only lifts the bags into place, but is also used to lift the tunnel and tunnel extensions as well, without having to climb up on the machine, ensuring greater operator safety.
Among the extensive list of new design features, another stand out is the hydraulically retractable tunnel floor designed to make cleaning out the tunnel easier than ever. Upon completion of filling a bag, the tunnel floor is retracted and the last of the silage falls into the open bag without having to physically crawl into the machine to clean it out.
The MX1012 was on display at the Wisconsin Public Service Farm Show at the EAA in Oshkosh, WI March 27th through March 29th and was met with an enthusiastic customer response. The MX1012 will be on display at major ag shows through the summer and fall of 2012.
For more information, and to download a copy of the MX1012 brochure, please visit our website at www.ag-bag.com or contact us by calling toll free 800-334-7432.
3.30.2012