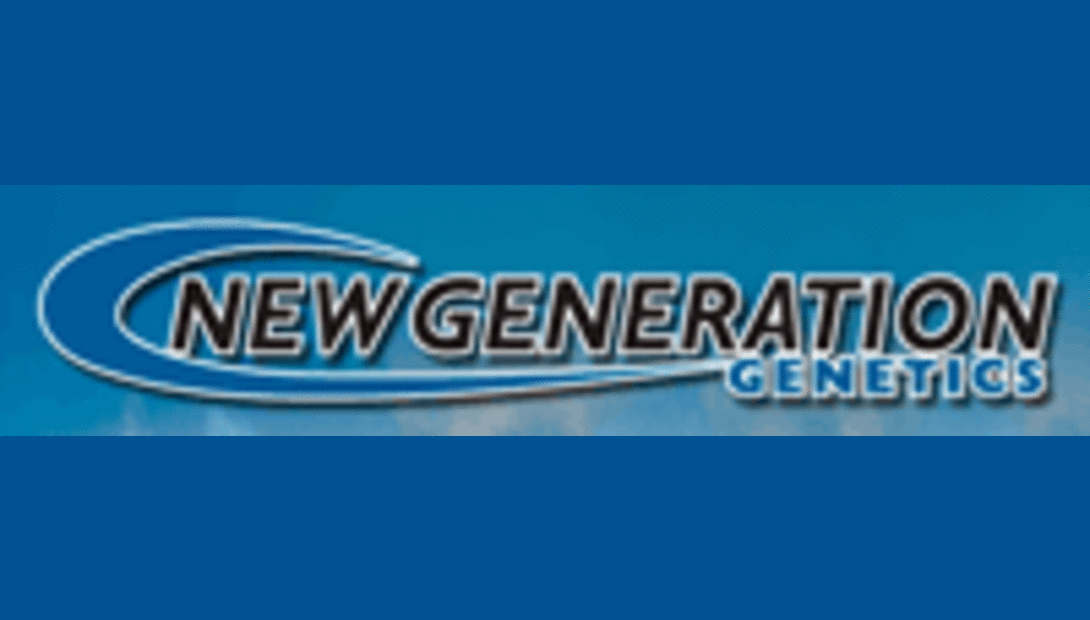 Following the release of April 2012 bull proofs, New Generation Genetics has released three new genomic-tested young sires.
54BS498
HILLTOP ACRES W DURABLE ET
*TM. Durable is a Wonderment son out of the #2 PPR cow in the breed and a proven cow family. His dam is Hilltop Acres V Dolly ET who is scored V 87 at two years old. Her first record is 2-00 365d 3x 29,420m 1,331f +4.5% and 1,131p +3.8%. Durable's sire is the #1 type bull Top Acres C Wonderment ET *TM, one of the top milk bulls in the breed as well with a proof of +1255m +56f +38p +1.0 Type and +100 milking speed. The genomic-tested proof for Durable is +1088m +46f +39p +1.0 Type +2.7 Productive Life +368 NM$ 186 PPR. Durable combines elite production traits with breed leading type. He would make a great addition to any herd looking to improve all prominent traits in their breeding program.
54BS499
SCHULTE BROS VIG FOREST ET
*TM. Forest is a new Vigor son out of a new young Wonderment with loads of production. His sire is the world-wide popular bull Sun Made Vigor ET *TM with a proof of +401m +0f +20p +0.7 Type +6.6 Productive Life +1.22 Udder Composite. Forest's dam is a new high genomic bull mother, Oak Forest Ment Fever who is scored V 87 as a two year old. Fever's two year old R.I.P is 2-01 238d 2x 15,497m 4.7% 733f 3.5% 546p. The genomic tested proof for Forest is +659m +35f +.04% +29p +.03% +4.9 Productive Life +0.6 Type +0.87 Udder Composite 165 PPR and +417 NM$. Forest offers the opportunity to improve longevity, increase components and add great udders to your herd.
54BS502
BUCKEYE KNOLL TD GIT-R-DONE
*TM. Git-R-Done is a new TD son out of a brand new cow family. His Dam is Buckeye Knoll Polly Gracie who is scored E 90 E 92MS. Gracie's top record is 3-02 305d 2x 25,430m 4.0% 1,010f 3.3% 834p. Git-R-Done's sire is the health trait specialist Webster Ridge TD ET *TM who is +292m +26f +3p +1.8 DPR +5.8 Productive Life +0.6 Type +1.03 Udder Composite. The genomic-tested proof for Git-R-Done is +1086m +50f +30p +2.0 Productive Life +0.2 DPR +0.7 Type +0.73 Udder Composite 157 PPR and +379 NM$. Git-R-Done offers an outcross opportunity and will improve production, type and health traits and makes a great option to add all three you're your breeding program.
To learn more about these new, exciting offerings from New Generation Genetics, please call (920)568-0554 or visit www.brownswiss.com.
4.06.2012