Cattle Production Veterinarian Hall of Fame Voting opens April 13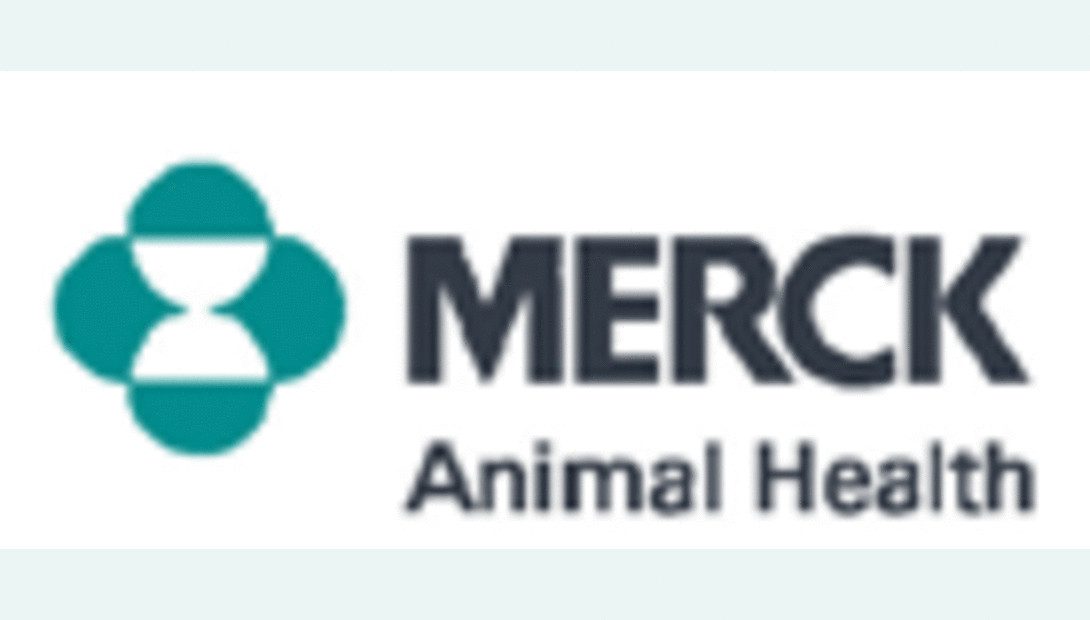 Five individuals, representing more than 200 years of service in cattle production medicine, have been selected by their peers as nominees for the Cattle Production Veterinarian Hall of Fame.
The Cattle Production Veterinarian Hall of Fame was established in 2011 to celebrate the rich traditions of production veterinary medicine by honoring the exceptional men and women who have made lasting contributions to the veterinary profession.
"This year's nominees are true pioneers in cattle production medicine," said Mark Spire, D.V.M., technical services manager for Merck Animal Health. "Each nominee deserves this prestigious award because of how his work has changed the landscape of the industry."
Five organizations sponsor the hall of fame including the American Association of Bovine Practitioners (AABP), the Academy of Veterinary Consultants (AVC), Bovine Veterinarian, Merck Animal Health and Osborn & Barr.
The voting process
Inductees will be selected by their peers, and all AABP and AVC members are eligible to vote for one beef and one dairy veterinarian. Voting begins April 13 during the AVC business meeting in Washington, D.C.
Voting will continue until Aug. 4, 2012, through the following methods:
In person at the AVC spring and summer conferences:
April 12 – 14 in Washington, D.C., and August 2 – 4 in Kansas City, Mo.
Online at
www.aabp.org/halloffame
and www.avc-beef.org.
One beef and one dairy veterinarian will be inducted into the Hall of Fame at a banquet Sat., Sept. 22, during the annual AABP convention in Montreal. The award winners will join inaugural inductees Drs. Harold Amstutz and Dan Upson in the Hall of Fame.
Beef nominees
Dr. John Herrick was an Iowa native and received his bachelor's, master's and veterinary medical degrees from Iowa State University. He practiced large-animal medicine before returning to Iowa State University, where he spent 35 years as a professor of veterinary clinical science and extension veterinarian. He pioneered the concept of preconditioning programs for weaned calves, which led to the Iowa "Green Tag" program. Dr. Herrick played a leading role in starting the American Association of Swine Veterinarians, the Society for Theriogenology, the use of artificial insemination and semen production standards. He also is known for his work on brucellosis and mastitis. He was a past president of American Veterinary Medical Association (AVMA), Iowa Veterinary Medical Association and the American Association of Extension Veterinarians. Until his death in 2007, Dr. Herrick spent his retirement years as an animal-health consultant in Paradise Valley, Ariz.
Dr. Don Williams is a Texas native and received his veterinary medical degree from Texas A&M University. After 18 years in private practice in Texas and Oklahoma, he became the first company veterinarian for Hitch Enterprises in Guymon, Okla. He later moved into feedlot management for Henry C. Hitch Feedlot. Dr. Williams developed the first national preconditioning program and was instrumental in developing large-scale cattle health programs, feedlot personnel training and scientific-based approaches to animal-health management. He is a founding member of AVC and served on the organizing board of AABP. Dr. Williams also served as president of the Oklahoma Veterinary Medical Association, AABP and the National Cattlemen's Foundation.
Dairy nominees
Dr. Lee Allenstein was born in Lamont, Iowa, and received his veterinary medical degree from Iowa State University. He practiced for more than 40 years in Whitewater, Wis., where he was known as "Doc." An expert in progressive veterinary medicine, he wrote more than 350 columns for Hoard's Dairyman. He was a driving force in establishing the University of Wisconsin-Madison School of Veterinary Medicine, where he later became a clinical professor and faculty associate. He earned the Student Chapter AVMA Clinical Teacher Award in 1991 for his contribution to student laboratory teaching, clinical practice skills and business management. Dr. Allenstein served as World Dairy Expo's chief veterinarian for more than 25 years and continued to assist until his death in 2011. He was an honorary member of the World Dairy Expo Klussendorf Society, National Dairy Shrine Guest of Honor, and AABP Practitioner of the Year.
Dr. Jim Jarrett, a Georgia native, earned his bachelor's degree from Berry College in Rome, Ga., and his veterinary medical degree from the University of Georgia. After practicing for five years, he worked for the state of Georgia, developing one of the first milk-quality programs in the nation. He later returned to private practice and established a dairy-production consulting business. Dr. Jarrett was a widely-known expert in milk quality, dairy nutrition and reproductive management. He co-founded the AABP Quality Milk Pre-conference Seminar and was active in the World Buiatrics Association, AVMA and AABP. He also served as AABP president and executive vice president. Dr. Jarrett received many awards, including AABP Practitioner of the Year, the Amstutz-Williams Award and Georgia Veterinary Medical Association Veterinarian of the Year.
Dr. Elmer Woelffer grew up on a family farm in rural Wisconsin. He received his bachelor's degree from the University of Wisconsin-Madison and his veterinary medical degree from Cornell University. After graduation, he worked as a farm manager and veterinarian for H.P. Hood & Sons and Pabst Farms. He then entered private practice, retaining Pabst Farms as a client. He remained a private practitioner in Oconomowoc, Wis., until his death in 1995. Many consider Dr. Woelffer the father of bovine reproductive programs. He integrated sound scientific principles into reproductive programs and authored a herd-health column in Hoard's Dairyman. He was a member of the AVMA Executive Board and Professional Liability Trust. He received numerous awards, including the AABP Award for Excellence in Dairy Preventative Medicine and the Amstutz-Williams Award. He also was an honorary lifetime member of the AABP.
About Merck Animal Health
Today's Merck is a global healthcare leader working to help the world be well. Merck Animal Health, known as MSD Animal Health outside the United States and Canada, is the global animal health business unit of Merck. Merck Animal Health offers veterinarians, farmers, pet owners and governments one of the widest range of veterinary pharmaceuticals, vaccines and health management solutions and services. Merck Animal Health is dedicated to preserving and improving the health, well-being and performance of animals. It invests extensively in dynamic and comprehensive R&D resources and a modern, global supply chain. Merck Animal Health is present in more than 50 countries, while its products are available in some 150 markets. For more information, visit
www.merck-animal-health.com.
4.10.2012