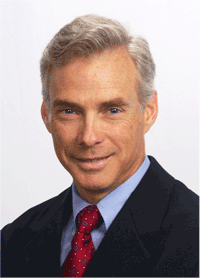 Dr. Quigley is Technical and Research Manager for Provimi North America in Brookville, OH, starting May 1. Jim leads company activities related to calf and heifer nutrition and management, including research, technical support, product development, marketing, sales, regulatory and quality assurance. Jim is responsible, with the input of other team members, to establish short and long term strategic direction related to the calf and heifer business.
Prior to joining Provimi, Dr. Quigley was Vice President and Director of Calf Operations for APC, Inc. in Ankeny, Iowa. APC manufactures feed ingredients and health products for animals, including pigs, calves, lambs, and foals. He was responsible for sales, marketing, research and technical activities for the Calf Operations group.
Jim also served as Vice President of Research for Diamond V Mills and held positions as Associate Professor of Dairy Science at the University of Tennessee and Dairy Nutritionist at Cargill, Inc.
Dr. Quigley received his Ph.D. from Virginia Tech in 1985 and B.S. and M.S. degrees from the University of New Hampshire. His research has focused on dairy calf nutrition, health and management. Jim has published over 200 refereed journal articles and abstracts related to the nutrition and health of young calves and heifers. He has spoken throughout the world on calf management subjects and has won several awards from scientific societies for his research contributions. Dr. Quigley also maintains the web site Calf Notes.com, which is recognized internationally as a source of information related to calf management.
Jim is an accomplished marathon runner (completed over 20 marathons). He and his wife Cynthia live in Johnston, IA with their two children, Jay and Eric. Jim will relocate to the Brookville, OH area in the near future.
4.26.2012