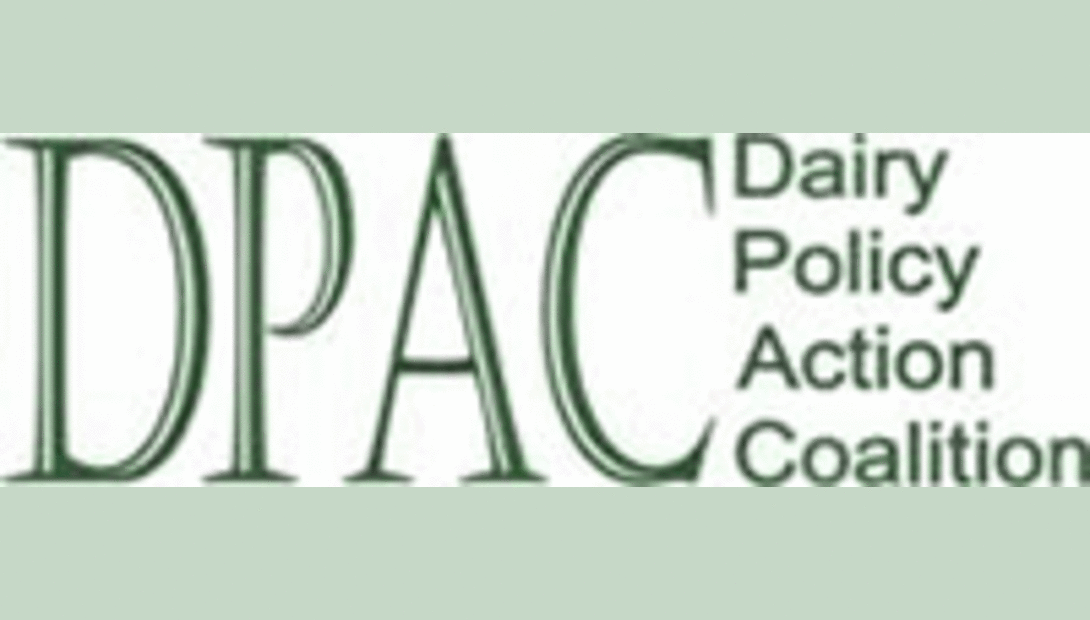 The executive board of the Dairy Policy Action Coalition (DPAC) expressed disappointment today to see the Senate Ag Committee move its farm bill forward with production caps on dairy producers who sign up for margin protection. The bill also lacks a framework to simplify the complex federal milk pricing system and improve accountability.
DPAC joins other organizations in the East and Midwest supporting a compromise amendment – such as the one Sen. Mike Bennet of Colorado had been working on – to remove the Dairy Market Stabilization Program (DMSP) language from the farm bill and modify the Dairy Production Margin Protection Program (DPMPP) as a risk management option without the production caps and/or penalties that are presently linked to the margin triggers.
National Milk Producers Federation (NMPF) responded yesterday to the Bennet amendment, saying it would cost dairy farmers a collective $429 million in additional expenses over five years related to the higher cost of purchasing DPMPP as a stand-alone risk management option.
This "expense" to farmers sounds big, but it is very small when compared to prior analysis of the DPMPP and DMSP. Last year, top dairy economists compared the combined programs of the Dairy Security Act (DSA) to baseline results over seven years. Their analysis showed a cost to farmers of $10 to $14 billion (last line, first chart, page 5 of attached analysis "DSA Farm"). While the DMSP reduces price volatility, it also reduces average net farm operating income for all farm sizes due to lower average prices. These are the results obtained using a dynamic model that considers future decisions and the future trajectory of prices when DMSP is in place.
While the Senate farm bill moves to the floor using margin calculations that trigger less frequently than Congressman Peterson's DSA margins, production caps would still trigger on enrolled farms beginning May 1, if the programs were in effect today -- according to graphs and analysis posted at http://dairy.wisc.edu/. This would occur even in regions where local milk supplies are insufficient to meet growing demand and even on farms that had not expanded their production at all.
DPAC has expressed its concerns about regions losing market share and local infrastructure as a result of a national supply management program, even one that is considered voluntary. Numerous times in the hearing conducted separately today by the House subcommittee on dairy, poultry and livestock, witnesses stated that leveraged dairy farms will most likely be "strongly encouraged" by lenders to sign up for DPMPP, which then forces participation in DMSP.
At a time when Europe is phasing-out its dairy production caps, DPAC questions why the U.S. would add them! Decisions about production should remain in the hands of producers, not the federal government. No other commodity is expected to cut production in exchange for using risk management tools or having access to a farm safety net.
Exports are very important to future growth, jobs and generations in the dairy industry; therefore, marketing and innovation are needed, not another scheme to keep U.S. dairy producers in the position of "balancing" the world milk supply.
Let's keep the supply management 'toe' out of the door and keep alive the hope that the needed reforms in federal pricing will be addressed and that attention will turn to these missed opportunities to improve market accountability with simplified pricing and improved reporting.
DPAC is a coalition of grassroots dairy producers actively participating, with a unified voice, in the policies and issues affecting milk pricing. The coalition, formed in November 2009, is organized into action groups and is funded by donations to represent the grassroots community of dairy farmers across the U.S. DPAC has an 18-member board made up of active dairy producers from Pennsylvania, Ohio, New York, North Carolina, Tennessee, Indiana, Michigan, Wisconsin and Minnesota, along with ad hoc members from additional states in the Eastern and Central U.S. DPAC corresponds with producers and organizations in 23 states and receives donations by individual dairy farmers and producer organizations as well as from companies that serve dairy farmers and account for thousands of dairy-related jobs. For more information, visit www.dpac.net, email agrite2011@gmail.com, or call 800.422.8335, ext. 19.
4.30.2012