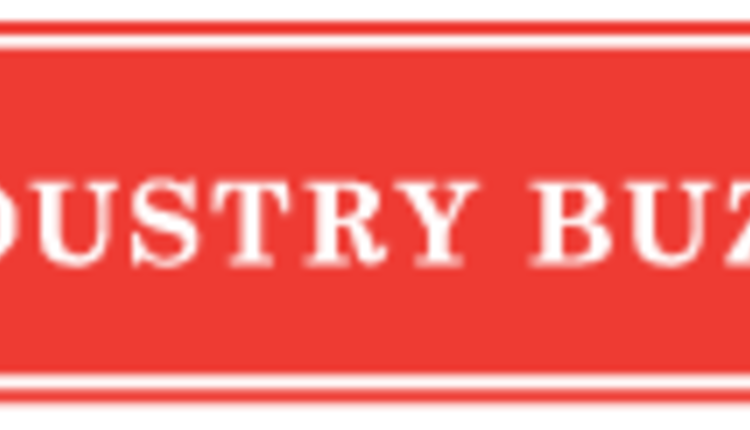 Program prepares young farmers for success in 21st century
The National FFA Organization has selected 50 outstanding young people to participate in the 2012 New Century Farmer program. This exclusive, highly competitive program develops young men and women committed to pursuing a career in production agriculture.
Participants representing 24 states will take part in an intensive seminar July 8-14 in Johnston, Iowa. They will learn from each other and industry experts during a series of workshops and sessions. Topics will include the global marketplace, farm financing, demographic trends and risk management. New Century Farmers will hear from motivating and informative keynote speakers who will educate them on the risks and rewards involved with production agriculture. In addition to classroom learning, students will experience the latest developments in agricultural technology.
The New Century Farmer program is sponsored by Pioneer Hi-Bred, a DuPont business; Case IH; CSX Corporation; and Farm Credit; with media partner Successful Farming as a special project of the National FFA Foundation. The program is designed to provide participants with valuable skills and knowledge applicable to their own farming operations. In addition, they will build a network of colleagues that will benefit them throughout their careers.
The National FFA Organization provides agricultural education to 540,379 student members in grades seven through 12 who belong to one of 7,489 local FFA chapters throughout the U.S., Puerto Rico and the Virgin Islands.
Arkansas
Adam Cloninger
Richard Nutt
Delaware
Jacqueline Keenan
Georgia
Randall Ellis
Idaho
Skylar Stewart
Illinois
Gregory Sanders
Indiana
Austin Shroyer
Evan Gordon
Iowa
Joshua Hitzhusen
Rob Mensing
Kansas
Trisha Goetz
Colton McNinch
Kip Smith
Kentucky
Chelsea McFarland
Fergus McCain
Minnesota
Jason Keck
Andrew Miron
Nathan Sahr
Tyler Siegfried
Missouri
Benjamin Potter
Andrew Perry
Alex Nuelle
William Keller
Nebraska
Travis Poppe
Megan Rice
Andrew Stech
New Mexico
Seth Menefee
North Dakota
Adam Bettenhausen
Aaron Pepple
Vance Zacharias
Ohio
Kaylee Fisher
Robert Gannett
Evan Klopenstein
Clint Vance
Keith Van Horn
Oklahoma
Brian Null
Oregon
Kevin Corn
Jayson Hoffman
South Dakota
Maria Rausch
Ana Schweer
Tennessee
James Craighead
Tyler Hobson
William Hutchinson
Texas
Dakota Fanning
Dustin Grisham
Utah
Katharine Nye
Virginia
Richard Kitchen
Joy Powers
Washington
Garret Pfaff
Wisconsin
Kayla Solum
About Pioneer Hi-Bred, a DuPont business
Pioneer Hi-Bred, a DuPont business, is the world's leading source of customized solutions for farmers, livestock producers and grain and oilseed processors. With headquarters in Des Moines, Iowa, Pioneer provides access to advanced plant genetics in nearly 70 countries.
DuPont (NYSE: DD) has been bringing world-class science and engineering to the global marketplace in the form of innovative products, materials, and services since 1802. The company believes that by collaborating with customers, governments, NGOs, and thought leaders, we can help find solutions to such global challenges as providing enough healthy food for people everywhere, decreasing dependence on fossil fuels, and protecting life and the environment. For additional information about DuPont and its commitment to inclusive innovation, please visit
www.dupont.com.

About Case IH
Case IH is a global leader in agricultural equipment, committed to collaborating with its customers to develop the most powerful, productive, reliable equipment - for those who demand more. With headquarters in the United States, Case IH has a network of dealers and distributors that operates in over 160 countries. Case IH provides agricultural equipment systems, flexible financial service offerings and parts and service support for professional farmers and commercial operators through a dedicated network of professional dealers and distributors. Productivity enhancing products include tractors; combines and harvesters; hay and forage equipment; tillage tools; planting and seeding systems; sprayers and applicators; and site-specific farming tools. Case IH is a brand of CNH (NYSE: CNH), a majority-owned subsidiary of Fiat Group (FIA:MI).

About CSX Corporation
CSX Corporation, based in Jacksonville, Fla., is one of the leading transportation companies, providing rail, intermodal and rail-to-truck transload services. The company's transportation network spans 21,000 miles, with service to 23 eastern states, the District of Columbia and two Canadian provinces. CSX's network connects to more than 240 short line and regional railroads and more than 70 ocean, river and lake ports. More information about CSX Corporation and its subsidiaries is available at
www.csx.com.
Like us on Facebook
(http://www.facebook.com/OfficialCSX)
and follow us on Twitter
(http://twitter.com/CSX).
About Farm Credit
For 95 years, Farm Credit has been a national provider of credit and related services to rural America through a cooperative network of customer-owned lending institutions and specialized service organizations. Created by Congress in 1916, the Farm Credit System provides more than $175 billion in loans and leases to farmers, ranchers, rural homeowners, aquatic producers, timber harvesters, agribusinesses, and agricultural and rural utility cooperatives. For more information about the Farm Credit System, please visit
www.farmcredit.com.
About Successful Farming
Successful Farming
(www.agriculture.com)
is a multi-media business that serves the diverse information needs of rural and farm families. Its editorial mission is to serve the business, production and family information needs of families who make farming and ranching their business. Established in 1902, Successful Farming was the first magazine published by Meredith Corporation. Currently, Successful Farming reaches more than one million readers with each issue, and is one of the most recognizable brands in the agricultural industry. Its Web site, Agriculture Online
(www.agriculture.com),
established in 1995, was one of the first agricultural websites in America. In addition to the magazine and Web site, Successful Farming properties include the Successful Farming Radio Magazine®, Successful Farming Data Solutions, Successful Farming Machinery Show, SF Market Research Solutions, and custom publishing.
About The National FFA Organization
The National FFA Organization is a national youth organization of 540,379 student members as part of 7,489 local FFA chapters in all 50 states, Puerto Rico and the Virgin Islands. The FFA mission is to make a positive difference in the lives of students by developing their potential for premier leadership, personal growth and career success through agricultural education. The National FFA Organization operates under a federal charter granted by the 81st United States Congress and it is an integral part of public instruction in agriculture. The U.S. Department of Education provides leadership and helps set direction for FFA as a service to state and local agricultural education programs. For more, visit the National FFA Organization online (
http://www.FFA.org),
on Facebook (
http://www.facebook.com/nationalFFA),
on Twitter (
http://twitter.com/nationalFFA
) and FFA Nation (
http://FFAnation.FFA.org
).
5.14.2012