• New website features expert tips and resources for preventing calf pneumonia and BRD complex
• Includes detailed information about NUPLURA PH, the new fast-acting Pasteurella vaccine for beef and dairy calves
• Available at www.nuplura.com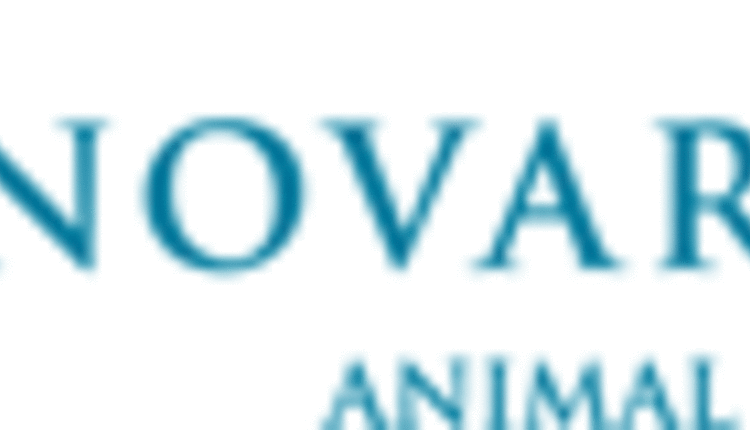 Novartis Animal Health US, Inc. has created a website exclusively for NUPLURA® PH, a new vaccine for beef and dairy cattle that provides fast-acting protection against bovine pneumonia caused by Mannheimia (Pasteurella) haemolytica.
The website, www.nuplura.com, provides information designed to help producers reduce the risk of calf pneumonia, shipping fever and bovine respiratory disease (BRD) complex by preventing Mannheimia haemolytica bacterial infections.
"M. haemolytica-formerly known as Pasteurella-is the leading cause of BRD complex and the bacteria most frequently isolated from pneumonic lungs," said Doug Scholz, DVM, director of veterinary services, Novartis Animal Health. "It is a primary cause of severe pneumonia and death loss, as 29 percent of all U.S. cattle deaths are attributed to BRD." 1
NUPLURA PH differs from other M. haemolytica vaccines because of the advanced cellular technology used to purify antigens in the vaccine. As the first and only U.S. cattle vaccine developed with recombinant technology, NUPLURA PH contains only purified leukotoxoid to deliver the strongest immune response with minimal reactivity. It is the first new M. haemolytica vaccine available in the U.S. in over 10 years.
In addition to disease information, prevention strategies and vaccination guidelines, the website also provides access to educational video clips, technical bulletins and email alerts.
"At Novartis Animal Health, our focus is on prevention," added Scholz. "Our goal is to help beef and dairy producers minimize the incidence of disease and economic burdens that come with managing and treating sick animals. All of the tools and information we've included on www.nuplura.com are designed to help cattle producers minimize the risk of BRD in their herds."
To learn more about NUPLURA PH and cattle health management tips that drive maximum performance, visit www.nuplura.com, www.youtube.com/cattletalk or contact your Novartis Animal Health representative.
Disclaimer
The foregoing release contains forward-looking statements that can be identified by terminology such as "focus," "goal," "designed to," or similar expressions, or express or implied discussions regarding potential future revenues from NUPLURA® PH. You should not place undue reliance on these statements. Such forward-looking statements reflect the current views of management regarding future events, and involve known and unknown risks, uncertainties and other factors that may cause actual results with NUPLURA® PH to be materially different from any future results, performance or achievements expressed or implied by such statements. There can be no guarantee that NUPLURA® PH will achieve any particular levels of revenue in the future. In particular, management's expectations regarding NUPLURA® PH could be affected by, among other things, unexpected regulatory actions or delays or government regulation generally; unexpected clinical trial results, including unexpected new clinical data and unexpected additional analysis of existing clinical data; the company's ability to obtain or maintain patent or other proprietary intellectual property protection; competition in general; government, industry and general public pricing pressures; unexpected manufacturing issues; the impact that the foregoing factors could have on the values attributed to the Novartis Group's assets and liabilities as recorded in the Group's consolidated balance sheet, and other risks and factors referred to in Novartis AG's current Form 20-F on file with the US Securities and Exchange Commission. Should one or more of these risks or uncertainties materialize, or should underlying assumptions prove incorrect, actual results may vary materially from those anticipated, believed, estimated or expected. Novartis is providing the information in this press release as of this date and does not undertake any obligation to update any forward-looking statements contained in this press release as a result of new information, future events or otherwise.
About Novartis Animal Health
Headquartered in Greensboro, NC, Novartis Animal Health US, Inc. researches, develops and commercializes leading animal treatments that meet the needs of pet owners, farmers and veterinarians. Part of the Basel, Switzerland-based Novartis Animal Health global organization, the US business is the largest of the 40 countries where Novartis Animal Health operates. For more information about Novartis Animal Health US, Inc., please consult http://www.ah.novartis.us.
About Novartis
Novartis provides innovative healthcare solutions that address the evolving needs of patients and societies. Headquartered in Basel, Switzerland, Novartis offers a diversified portfolio to best meet these needs: innovative medicines, eye care, cost-saving generic pharmaceuticals, preventive vaccines and diagnostic tools, over-the-counter and animal health products. Novartis is the only global company with leading positions in these areas. In 2011, the Group achieved net sales of USD 58.6 billion, while approximately USD 9.6 billion (USD 9.2 billion excluding impairment and amortization charges) was invested in R&D throughout the Group. Novartis Group companies employ approximately 126,000 full-time-equivalent associates and operate in more than 140 countries around the world. For more information, please visit http://www.novartis.com.
07.30.2012