The August 2012 sire evaluations for CRV presented a strong foundation for efficient production and lifetime profitability. With eight new Holstein sires and all the previous favorites showcasing functional type, high milk solids, and increasing milk production; their daughters are sure to exceed expectations for efficiency and profitable production in their lifetime.
Several of our current InSire genomically tested bulls have made some tremendous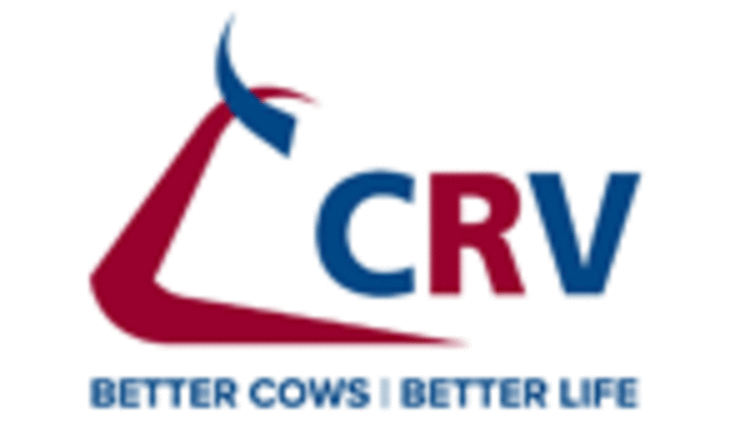 improvements. One of these, TOM (M-O-M x Mac), is now an udder and feet and leg improver with 2.13 UDC and 2.83 FLC, respectively. CORNELIUS (Super x Colby) is sure to produce long-lasting daughters with a PL of 6.8 and a postivie DPR. For improvements in the parlor or the showring, look no further than HUNTER (M-O-M x Shottle). With a 2409 GTPI, 1794lbs M, and CRV management traits of 107 for temperament and 105 for lactation persistency, what's not to like?
Our newest addition to the proven line up, PHANTASY (Fortune x Ronald), has presented strong numbers for components with 33 lbs F, 59 lbs P, and a CM of 537. He also has presented strong health management traits with a 106 for udder health and a 102 for temperment and persistency.
Perhaps more exciting than the great production numbers seen with our existing line-up was the outstanding numbers of the new InSires this proof run. LAKEN (Freddie x Bolton) leads the pack combining type and production with a 2243 GTPI and being 1457 lbs M, 59 lbs F, and 48 lbs P. GREER (Beacon x Planet) offers high and wide rear udders that are sure to be full being 1932 lbs M. PEPPER (Altaiota x Alan) will have spicey daughters with 2257 GTPI and 2.59 type scores. Finally, our ACE (Shamrock x Goldwyn) in the hole will be just that producing long-lasting cows with a PL of 5.2 with 1339 lbs M and 60 lbs F.
CRV's Jersey program has kept pace with the impressive new Holstein numbers. WRANGLER (Valentino x Impuls) offers performance and functionality being 1151 lbs M, 42 lbs F, 42 lbs P, and 4.2 PL. VENDOR (Region x Paramount) is a production powerhouse at over 1200lbs M and over 100lbs combined fat and protein. Not only that, VENDOR is 204 JPI and 4.05 JUI.
To learn more about CRV, it's people, or products in your area, please visit www.crv4all.us or give us a call at 1-800-400-crv4all.
CRV is a global cattle improvement organization that exists to improve quality of life. CRV's USA headquarters in Madison, WI was established in September 2009. Because we genuinely care, we pay attention to your farm, industry, and the general society. Our business goes beyond genetics providing service and information on all continents with dairy and beef farmers.
08.16.2012