New Generation Genetics Bulls Leads The Way With Diversity Sire Offerings Following August Genetic Evaluations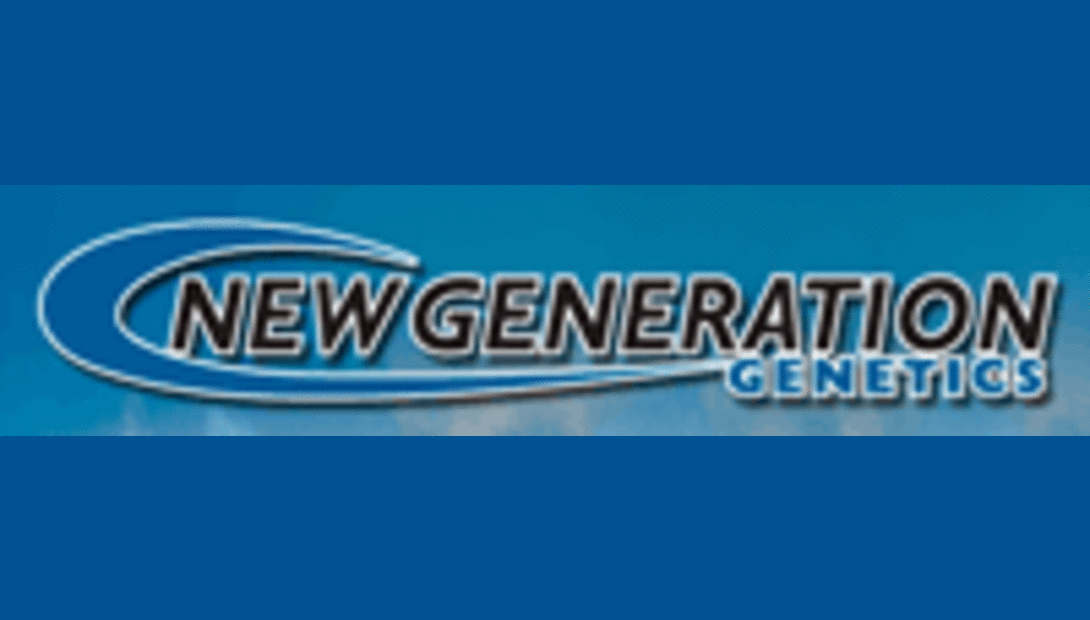 Following the release of the August 2012 genetic evaluations, bulls from New Generation Genetics ranked at or near the top for Milk, Components, Type, Udder Composite, DPR, Productive Life, NM$, PPR and the new Mobility trait, which was added to proofs this run.
54BS374 Sun-Made VIGOR ET *TM VIGOR added a large number of daughters while maintaining his elite status. Vigor continues to sire offspring that dairy producers worldwide want to have in their herds. Vigor's proof is PPR 146 NM$ +457 +377m +0f +19p +1.1 DPR +0.7 Type and +1.18 Udder Composite +0.9 Mobility and a breed leading +7.3 Productive Life.
54BS438 R N R Payoff BROOKINGS ranked in top 5 for both PPR and NM$. Brookings daughters are calving for the third lactation, and his production proof improved to +395m +34f +.08% +27p +.06% +4.8 Productive Life, +1.0 DPR 188 PPR and +509 NM$. Brookings is also near the top of the type list at +1.0 Type +1.1 Mobility and +1.29 Udder Composite. Brookings has been found to have a shorter gestation-similar to that of a Holstein-and the calving ease of 4% is superior for this reason.
54BS438 Cozy Nook Beamer TORCH now ranks among the best bulls in the breed. Torch improved all facets of his proof with an increase in production, type and health traits, and currently ranks #4 for PPR. His proof and is +514m +50f +.13% +37p +.09% +4.0 Productive Life breed leading +1.2 DPR +0.98 Udder Composite 192 PPR and +503 NM$. TORCH is now available in Preferred Sex Semen.
54BS504 ETLAR *TM proved his graduation into the lineup was warranted as he jumped to the #1PPR bull in the breed. Etlar's daughters are out producing nearly all of their respective herdmates and by staggering margins. Etlars proof is 232 PPR +1980m +54f +53p +3.1 Productive Life, +1.5 DPR and +489 NM$.
54BS453 SDF Etvei CARL ET *TM is a new graduate and debuted with a very high ranking proof, currently #7 PPR in the breed. Carl daughters have been producing high volumes of milk out of great udders, and his proof confirms what is being seen on farm. His first proof is 176 PPR +817m +42f +.05% +37p +.04% +0.7 Type +0.6 Mobility and +0.85 Udder Composite.
196BS16092 Alders Wagor NELGOR *TM is a new release imported from Switzerland offering an outcross opportunity. Nelgor has impressed producers in Europe with his high production and outstanding udders and he is now available in the U.S.A. Nelgor's proof is +1196m +28f +33p +1.9 Productive Life +1.05 Udder Composite and 142 PPR.
Preferred Sex Semen is also available from Voelkers TD CARTER *TM, Bo Joy Agenda GOLDWYN, Buckeye Knoll TD GIT-R-DONE *TM and Pit-Crew Wonder TANBARK.
New Generation Genetics offers the most comprehensive Brown Swiss Sires portfolio in the U.S. For further information call 920-568-0554, email dan@brownswiss.com or visit www.brownswiss.com.
08.16.2012