Wisconsin Dairy Farmers and Green Bay Packers Support School Wellness Programs

Wisconsin Milk Marketing Board has selected 21 Wisconsin Schools to receive a total of $18,500 to kick-off back to school Fuel Up to Play 60 initiatives. Fuel Up to Play 60 is a nation-wide program that encourages students to eat healthy by including low-fat and fat-free dairy, fruits, vegetables and whole grains and achieve at least 60 minutes of physical activity every day. The funds will be used to help schools implement the program, which helps build student awareness of and access to nutrient-rich foods and increase physical activity opportunities for students. This seed money can stimulate action that leads to change, thus generating momentum and validating schools for their effort, leadership and commitment.
More than 70,000 schools across the United States are participating in Fuel Up to Play 60. Fuel Up to Play 60 is designed to engage and empower youth to take action for their own health by implementing long-term, positive changes for themselves and their schools. Funds for Fuel Up to Play 60 provide support for a variety of activities and tools, from resources that help enhance students' healthy eating (such as foodservice equipment , taste-testing supplies and nutrition education materials) to items that help schools address students' physical activity needs (such as exercise equipment and student and staff incentives). "Fuel Up to Play 60 has really taken off in Wisconsin.
Wellness champions and students in more than 2,000 Wisconsin schools have embraced the program, and these funds will help many of the participating schools to do even more," said Laura Wilford, Director Wisconsin Dairy Council. Launched by National Dairy Council, local Dairy Councils and the National Football League (NFL), in collaboration with the United States Department of Agriculture (USDA), the program encourages youth to consume nutrient-rich foods and achieve at least 60 minutes of physical activity every day. Multiple health organizations and several major corporations are also supporting Fuel Up to Play 60, now in its fourth year. Upcoming application deadlines for the 2012-2013 school year are October 1, 2012 and January 15 2013.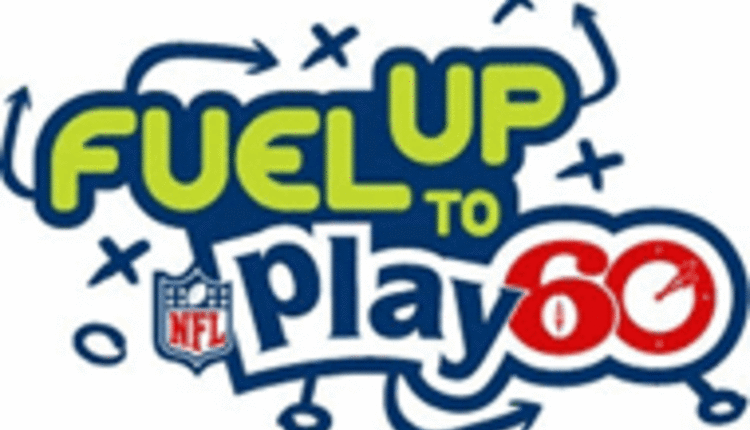 Learn more about the program by visiting www.FuelUptoPlay60.com.
Schools Awarded Funds:
Alma EL Parkview MS, Ashwaubenon Jefferson EL, Beaver Dam Lincoln EL, Beaver Dam Black Hawk MS, South Wayne Dousman EL Lancaster MS Van Hise EL, Madison Indian Mound MS, McFarland Vieau EL, MPS Monticello School Bartels MS, Portage Catholic East EL, Milwaukee Rock Ledge Int., Seymour Black Creek EL Rock Ledge Primary, Seymour Seymour MS Somerset MS South Milwaukee HS Vesper Academy, Wisconsin Rapids Washington EL, Wisconsin Rapids
Fuel Up to Play 60 is sponsored locally by the Wisconsin Dairy Council, the nutrition education department of the Wisconsin Milk Marketing Board, a nonprofit organization funded by the state's dairy farmers that promotes the consumption of Wisconsin dairy products.
09.06.2012