Use these tips to evaluate how you're making decisions.

Stresses brought on by news of the drought, skyrocketing feed prices, questionable milk prices and bankrupting dairies can challenge even the very best dairy manager's mindset, especially when it comes to making decisions. But, it is the decisions that are made during times of uncertainty that can have the biggest financial impact on an operation, says Martha Baker, dairy nutrition specialist with Purina Animal Nutrition LLC.
Baker says too often in times of strife she witnesses dairy producers stepping over dollars to pick-up pennies. "Times like these I see producers lose confidence in their decision making or they allow what's happening in the market to distract them from making the best decision for their operation. Decisions become reactionary," she explains. "Sometimes it's that no decision is made, but no decision is still a decision."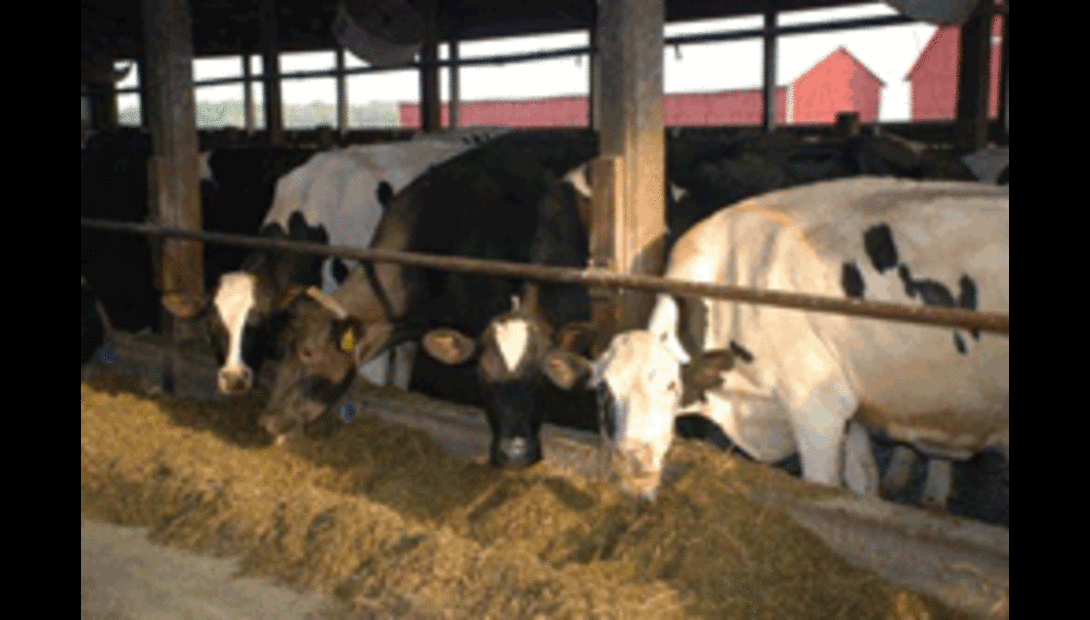 To evaluate whether the stress of the economy is clouding the decision-making process, Baker says a tell-tale sign is, "you simply start wanting to pull out the 'most-expensive' line items. Yet these may be the largest contributors to your bottom-line in a positive sense." It is often the products or additives that cost very little and have the least impact but when the cost is totaled add a tremendous amount of expense.
To examine what is truly costing dollars versus providing a return, Baker stresses that producers stay focused on return on investment.
Working with dairies across the U.S., Baker sees first-hand the ramifications when reactionary decisions are made, noting that the worst decisions are those that impact animal health and productivity negatively. "We cannot afford to short the close-up cow or the fresh cow," she says. "We have one opportunity to capture the most profit and the largest volume of milk from a cow the first 150 days of her lactation. Once it's gone, it's gone for the entire lactation."
Relying on the expertise of the farm's advisors can help in making the right choices and prevent the stress of the economy from influencing the decision-making process. "Talk with your advisors and discuss what's working and what's not working," says Baker. "Surround yourself with solid people and take a deep breath every once in a while, we can navigate these waters successfully and still make milk while maintaining a healthy herd."
To ease the decision-making process, Baker advises to ask the following questions:
If considering adding a new technology or product, evaluate:
· How will this product/technology improve my business?
· How will this product/technology improve my quality of life or the quality of life of those I am responsible for? (Including animals and employees)
If evaluating whether or not to cut a technology or product already in use, consider:
· Why did I first start using this technology/product?
· Have things changed since the technology/product went in?
· Does the same need still exist to incorporate this technology/product?
· What is the return on investment of using this technology/product?
"Base decisions on the contribution to the bottom line and results from using the technology or product, not what the line item cost is," says Baker. "The contributions are potentially the marginal dollars that can make the difference between profit and loss."
For more information, contact Martha Baker at (716) 863-0755 or mjbaker2@landolakes.com.
Purina Animal Nutrition LLC (www.purinamills.com) is a national organization serving producers, animal owners and their families through more than 4,700 local cooperatives, independent dealers and other large retailers across the United States. Driven by an uncompromising commitment to animal excellence, Purina Animal Nutrition is an industry innovator, offering America's leading brands of complete feeds, supplements, premixes, ingredients and specialty technologies for the livestock and lifestyle animal markets. Headquartered in Shoreview, Minn., Purina Animal Nutrition LLC is a wholly owned subsidiary of Land O'Lakes, Inc.
09.27.2012