Silostop.com offers livestock operations new resource for silage management.
Bruno Rimini Corp., makers of Silostop® oxygen barrier film, unveils its new website www.silostop.com. This new website offers livestock operations and forage growers information to manage and properly seal silage.

Choosing the right covering and proper seal has a significant economic impact on an operation. Losses from unsealed or incorrectly sealed corn silage exceed a quarter billion dollars every year. In addition to financial losses from throwing away damaged feed, silage spoilage decreases profit margins by decreasing the nutritional value of the feed available to a herd.
"The new website allows producers to walk through the six-step process of covering silage, learn how to improve silage storage and achieve a proper seal," says Simon Wigley from Bruno Rimini Corp. "Producers also have a chance to examine how an oxygen barrier film would fit their operation."
Oxygen barrier films have been shown to be 60 times more effective at protecting silage from oxygen than standard plastic covers. Silostop® oxygen barrier film reduces dry matter loss, decreases visible spoilage, maintains feed quality, improves aerobic stability and saves labor.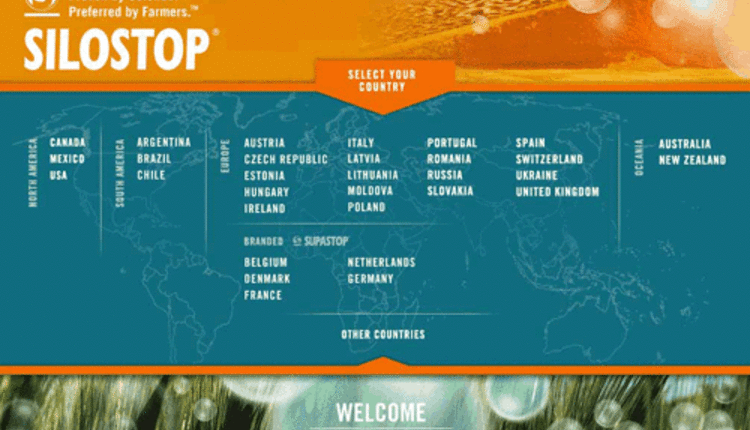 "We are really excited about the new website," comments Wigley. Amongst the many new features, there are product detailers and guides along with several other resources for producers interested in protecting their silage investments. Visitors to the website can also hear from satisfied customers from around the world. Silostop® is a product with international appeal and the new
Silostop.com
offers the ability to choose a specific country to be directed to the most up-to-date product offerings and information.
Silostop® oxygen barrier film is produced under the Bruno Rimini brand as a specifically engineered oxygen barrier film that is proven to protect ensiled forage and grain with superior performance over traditional plastic covers. Silostop® offers a complete line of products to address specific silage storage management needs including barrier films, gravel bags and protective nets. For more information, visit www.silostop.com or contact at info@silostop.com.
09.27.2012