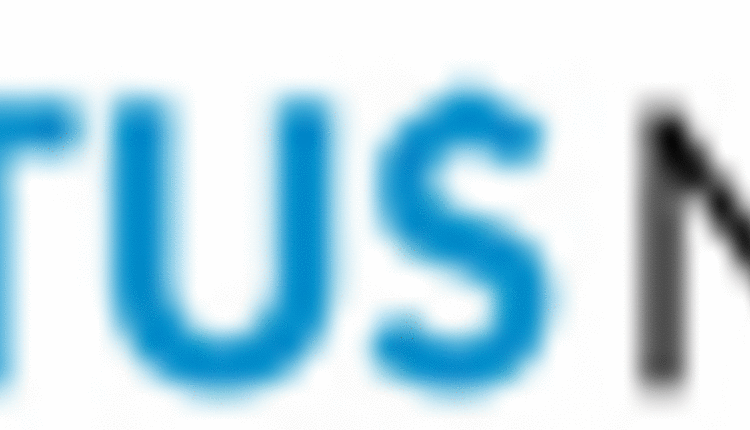 Virtus Nutrition announced today the launch of their new website that provides enhanced web access to information on fatty acid nutrition and the Virtus Nutrition line of fatty acid technology supplements. "Dairy nutrition professionals are hungry for information on how to better balance the lipid component of their clients' dairy diets," said Renee Smith, Marketing Lead for Virtus Nutrition. "The new Virtus website is designed with a clean and simple interface to provide the latest information on fatty acid nutrition and physiology to improve dairy cattle performance and the dairy producer's bottom line."
Key features on the new Virtus Nutrition website include:



Omega Nutrition Research - highlights of the latest research on omega-6 and omega-3 fatty acid nutrition for dairy cattle.

Product Summaries - reviews of the key features and benefits of The Virtus Nutrition portfolio of products, which include EnerGII calcium salts of fatty acids, Strata with EPA/DHA omega-3 fatty acids, and Prequel with omega-6 fatty acids.

The Fatty Acid Forum - an ongoing learning platform that enables nutrition professionals to have direct access to leading researchers on fatty acid nutrition and physiology through interactive webinars.

The Omega Value Calculator - an online calculator for dairy producers and nutrition professionals to estimate the financial impact that balancing the dairy diet for omega fatty acids has on a producer's bottom line.

Chat with Matt Swanson - a video conversation with Virtus Nutrition owner Matt Swanson about the value of technology in managing the bottom line for his family's dairy.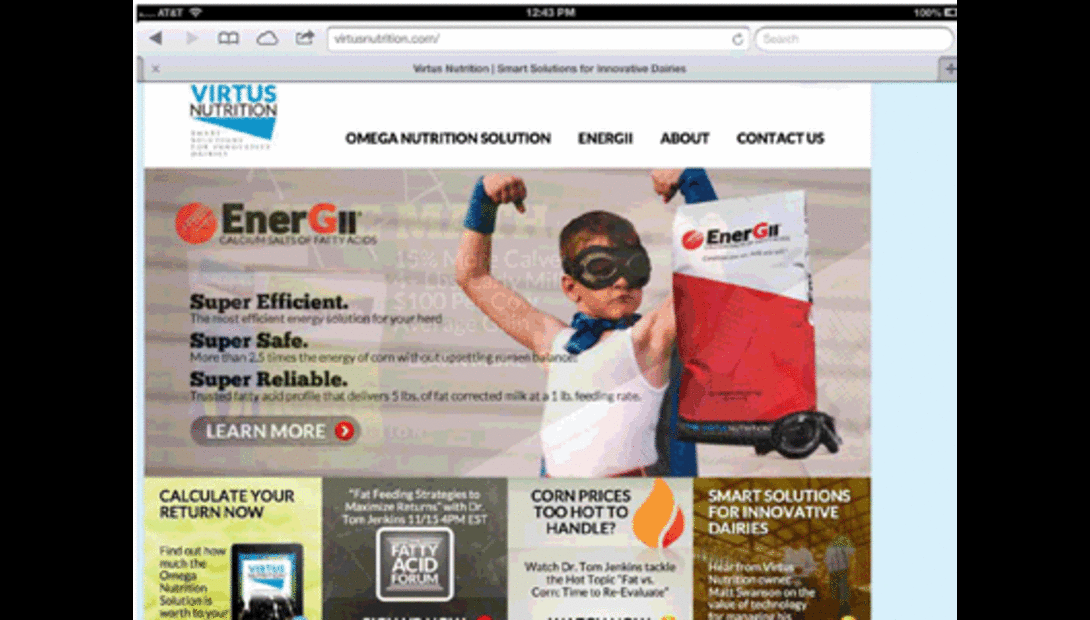 As the industry leader in fatty acid nutrition for dairy cattle, Virtus Nutrition precisely formulates and manufactures innovative dairy feed ingredients that are proven to drive significant improvements in production efficiency and reproductive performance. Virtus Nutrition collaborates with leading industry researchers to improve the understanding of fatty acids in the diet, develops innovative products, and manufactures them to the tightest specifications to optimize their powerful results. For more information about Virtus Nutrition, please visit the new website at www.virtusnutrition.com.
10.05.2012