The world's undeniable 'King of the Ring,' Braedale Goldwyn showed his prowess on the coloured shavings once again this year, siring 28% of the entire show. Goldwyn's success is not told by numbers alone however, as the quality of his daughters have never been higher.
Capturing the Premier Sire Banner for the fifth consecutive year, (dating back to 2008 when he was one of the youngest and highest ranking TPI sires to ever win the award), Goldwyn daughters were among the most highly anticipated to enter the ring and they did not disappoint.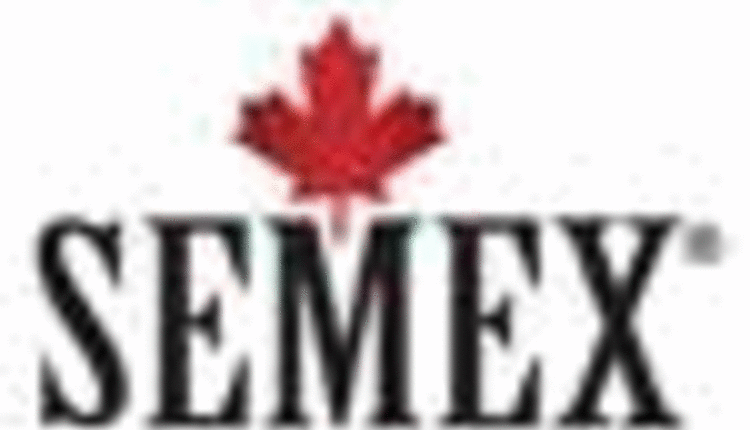 An increase over 2011, 57 Goldwyn daughters placed in the top 10 in their classes with 26 in the top five and eight winning their classes. These winnings culminated in the largest prize of the day, Supreme Champion Female as Goldwyn daughter RF Goldwyn Hailey EX-97-2E-CAN placed 1st in her Mature Cow Class, Senior Champion, Grand Champion and was later named Supreme Champion of the entire show. No stranger to the tanbark trail, Hailey was Res. Grand Champion of the Royal Agricultural Winter Fair in 2011 and was the 2011 Reserve All-American & Reserve All-Canadian 5 Yr Old.
Other Goldwyn winnings include:
• 1st Spring Calf: Siemers Gwyn Glam Thisup
• 1st Fall Yearling: Kingsway Goldwyn Artichoke
• HM Inter Champion & 1st Milking Yrlg: R-E-W Happy Go Lucky
• Res Inter Champion & 1st Sr 2 Yr Old: Butz-Butler Gold Barbara
• Intermediate Champion & 1st Sr 3 Yr Old: Cookview Goldwyn Monique
• 1st 4 Yr Old: T-Triple-T Gold Prize
• 1st 5 Yr Old: Wendon Goldwyn Allie
• WDE Supreme Champion, Holstein Grand & Sr Champion & 1st Aged Cow: RF Goldwyn Hailey
• Res. Sr Champion & 2nd Aged Cow: Boulet Goldwyn Chalou
• NASCO Type & Production Winner: Siemers Alisha Gold Ava
• Sr 2 Yr Old: 1st -3rd
• Aged Cow Class: 1st -3rd
• Supreme, Grand & Intermediate Champion of the Jr. Holstein Show, Siemers Goldwyn Goldie
It was more than just Goldwyn that impressed from stud 200, with other Semex sires rising to the top and touting the following impressive statistics:
International Holstein Show:
• 188 head or 49% of the show were 200HO daughters
• 21 different Semex sires were represented
• 90 daughters placed in the top 10 of their classes
SEMEX SIRED DAUGHTERS DOMINATE WORLD DAIRY EXPO
13 class winners from the first to the last classes of the day by five different Semex sires:


Goldwyn (8): see above

0200HO05592 Crackholm Fever (2): 1st Winter Calf (Welsh-Edge Fever Huggable) & 1st Summer Yrlg (Co-Vale Fever Camila)

0200HO05549 Regancrest Reginald (1): 1st Fall Calf (Fanico Reginald Marty)

Jasper (1): 1st Jr 3 Yr Old & Holstein Futurity Winner (Arethusa Jasper Velour)

Lyster (1): 1st 125,000 lb Cow (Starbrite Lyster Lyndsay)
Semex Walk of Fame members placed high in their classes:


Brackley Farm Chelios Cheerio by 0200HO03648 Domicole Chelios was 2nd Milking Yearling

Micheret Alexandra Sid by 0200HO02137 Pine-Tree Sid was 5th 4 Year Old
International Jersey Show:
Semex sired six class winners sired by Select-Scott Minister (3), 0200JE00423 Lencrest
Blackstone (2) and 0200JE00136 Bridon Excitation


10 Semex sires were represented with top 10 placing daughters including:



0200JE00131 Bridon Remake Comerica (7) including the Reserve Senior and Reserve Grand Champion (Random Luck Ray Helen)

Minister (7) including the Reserve Junior Champion (Crossbrook Minister Charity)

0200JE00423 Lencrest Blackstone (3)

0200JE00136 Bridon Excitation (3) including the Intermediate and Res. Intermediate Champions (Marynole Excite Rosey and Page-Crest Excitation Karlie)

Jamaica (2) including Grand Champion of the Junior Jersey Show (Big Guns Jamaica Vanilla)

Fusion including the Reserve Grand Champion of the Junior Show (L'Ormiere Fusion Christine)

Sultan (3)

0200JE00986 BW Venerable

0200JE00430 Lencrest On Time

Northstar
International Ayrshire Show:
Semex sired nine class winners by:


0200AY00950 Palmyra Tri-Star Reality (4)

0200AY00580 Des Chamois Poker (1) including the Jr Champion & 1st Spring Yearling (Topp-View Poker Verity)

0200AY00922 Palmyra Jerry Bendig (1) including the Res Jr Champion & 1st Winter Yearling (Topp-View Bendig Wannaplay)

0200AY00599 Beau Lac Nemo (1)

0200AY00564 Lagace Modem (1)

0200AY00546 Margot Calimero (1) including the Res. Grand Champion & 1st 5 Yr Old,
(Sharwards Calimero Megan)
With top placings in all classes from a variety of sires offering both profitability and longevity, Semex and the code 200 sires really are Genetics for Life.
For complete show coverage and videos visit: http://www.worlddairyexpo.com
10.11.2012