Dr. David J. Patterson is the recipient of the 2012 NAAB Research Award. Dr. Patterson earned a B.S. in Agricultural Science and an M.S. in Animal Science from Montana State University, followed by the Ph.D. in Animal Science from Kansas State University. From 1989 to 1994 he was an Assistant then Associate Professor of Extension Beef-Reproduction at University of Kentucky. In 1996, Dr. Patterson moved to the University of Missouri in Columbia where he is currently a professor in the Division of Animal Sciences.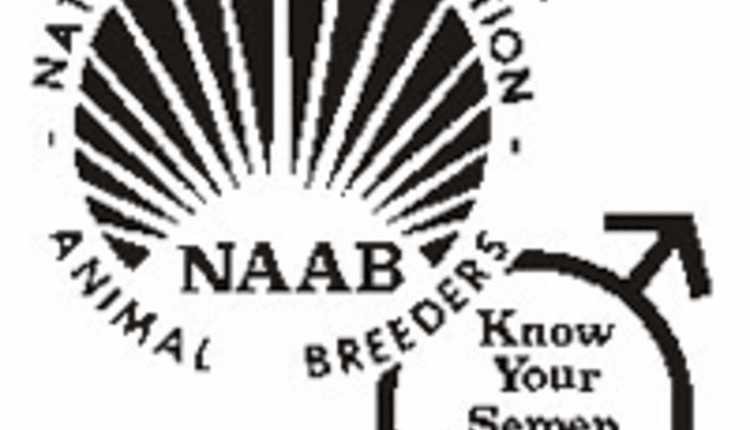 Dr. Patterson's research program is designed to develop and evaluate practices that improve reproductive management on farming and ranching operations involved with beef cow-calf production. His research interests have focused on the use of progestins in combination with PG and GnRH to synchronize or induce estrus in yearling beef heifers and postpartum suckled beef cows. Research conducted in his program over the past 12 years lead to the development of four new protocols to synchronize estrus and ovulation in postpartum beef cows and replacement beef heifers. These include the MGA Select, 7-11 Synch, CIDR Select and 14-day CIDR-PG protocols.
The long-term goal of Dr. Patterson's research program is to advance genetic improvement of beef cattle through increased utilization of artificial insemination. A key objective of his research program is the integration of research, extension and education activities to facilitate transfer of our current understanding of estrous cycle control in replacement beef heifers and postpartum beef cows to foster successful adoption and increased use of artificial insemination.
Dr. Patterson initiated the reproductive management internship at the University of Missouri, which is supported by the F. B. Miller Fund and co-sponsored by Select Sires, Inc. During the past 15 years, 156 undergraduate, graduate and veterinary students have participated.
Dr. Patterson has played a key leadership role in development and organization of the Beef Reproduction Task Force and the Beef Reproduction Leadership Team and serves as Chair of these groups. The group is dedicated to educating beef cattle producers on sustainable reproductive management systems to maintain U.S. leadership and competitiveness in the world beef market. Together, the Beef Reproduction Task Force and the Beef Reproduction Leadership Team have hosted "Applied Reproductive Strategies in Beef Cattle" workshops in several states and additionally, since 2005 these groups have developed and release an annual list of "Recommended Protocols to Synchronize Estrus in Beef Cows and Heifers".
Dr. Patterson has published numerous articles in refereed journals and has presented over 86 invited talks at state, national or international meetings. He has also produced numerous extension publications. Dr. Patterson has received $4,822,407 in grants, contracts, gifts and donations as PI or Co-I, of which $3,310,000 was awarded to him as principal investigator.
Based on Dr. Patterson's contributions to beef cattle improvement, he is a very worthy recipient of the 2012 NAAB Research Award.
10.23.2012