John Ruedinger is the recipient of the 2012 NAAB Member Director Award. John was first elected to the then 21st Century Genetics Board 22 years ago. John relinquished his Board Chair seat at 21st Century Genetics at the time of the Genex merger, and in 2008 was re-elected as Genex Board Chair. Ruedinger has been a CRI Board member since its beginning in 1993. He is currently Chairman of CRI and remains on the Executive Committee for Genex Cooperative, Inc.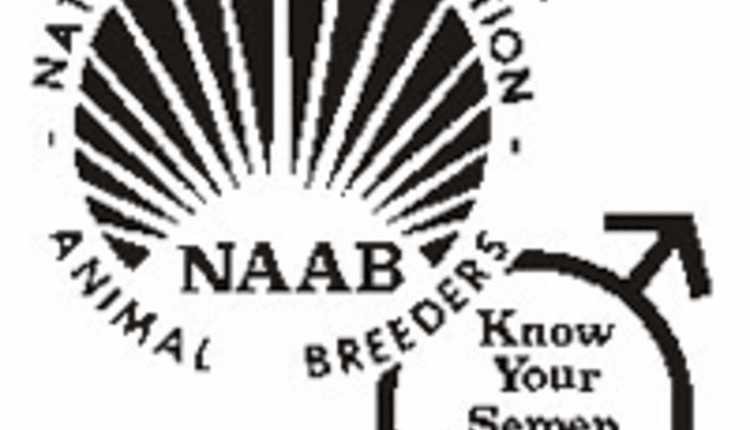 John served as a delegate of 21st Century Genetics prior to joining the Board. From that time forward, John's home farm grew from 50 milking cows to its current 900. Many of those growth factors and issues at home were applied by John in the cooperative Board Room as Genex grew. John frequently challenged staff to have programs and services that appealed to "today's" dairy producer.
John's exposure on other Boards such as the Forage Council, Professional Dairy Producers of Wisconsin, and Alto Dairy has certainly made him a broad-based industry person and increased his impact at Genex. In all cases, John's leadership ability surfaced while serving on the various Executive Committees; being a catalyst for change with each organization.
John is a favorite with his delegates because of his open, honest, and sincere answers to their questions and input.
John's dairy and farmstead are always "tour ready." His willingness to accommodate guests is very appreciated and presents a great industry image. The dairy is used for UW-Madison research projects and has hosted the Midwest Dairy Challenge competition for college students. He has also hosted groups at the dairy from over 15 countries.
John has become an excellent international ambassador for the cooperative. He has traveled to and negotiated with AI cooperative Boards in the Netherlands, France, Germany, and Denmark and has made presentations in the Czech Republic.
John has served on the NAAB Credentials Committee for many years and also served as Credentials Chairman.
Clearly John Ruedinger has given greatly of his personal time to advance and improve the Al industry and he is this year's recipient of the NAAB Member Director Award.
10.23.2012