Separating and bedding with clean sand is the theme of the 2012 McLanahan Sand
Solutions Conference to be held 14-15 November in Madison, Wisconsin.
If you are going to separate and bed with sand, the sand must be clean and the barn environment properly managed. This year's Conference is a "back to basics" look at design and management of sand bedded freestalls along with how McLanahan is raising the bar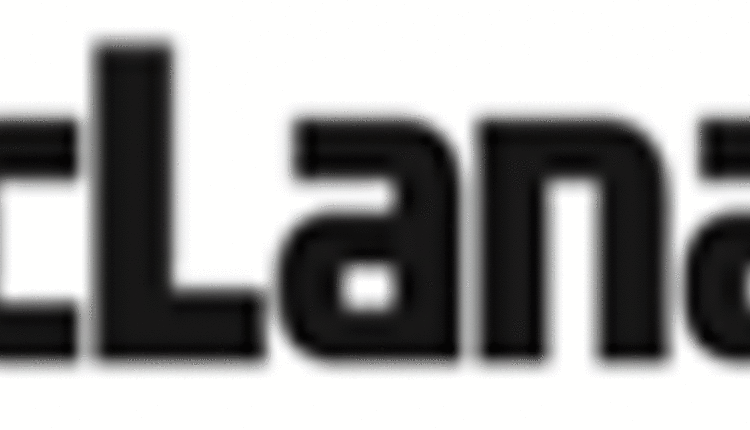 when it comes to sand recycling-that is, separation of cleaner, dryer sand. Of course, a discussion about sand bedding would not be complete without considering manure handling. See how sand lanes can be designed to produce clean sand and how to rehabilitate those that don't. Industry experts and producers will discuss proven sand-laden manure handling and separation systems made possible by closed-loop water recovery. See these systems for yourself as we tour four dairies where sand is separated and recycled with milk cows.
And have you ever wondered what ends up in an anaerobic digester after Sand-Manure Separation? Come find out from a digester cleaning expert with experience having cleaned-out more than twenty digesters.
This year's sponsors include: Foxland Harvestore, ISS, Komro Sales and Service, Veolia Environmental Services, and Wilcox Associates. For additional details go to: http://www.mclanahan.com/index.php?page=sand-solutions-conference-2012 or contact
Renee Schrift
, 1814.695.9807. Or click on the pdf of the
2012 McLanahan Sand Solutions conference
brochure.
Day 1 (14 November): Dairy Tours
• Dutch Made Holsteins, Lake Geneva, WI, 400 cows, Closed-Loop Scrape Sand-Manure Separation System installed by Foxland Harvestore
• Prairieland Dairy, Belleville, WI, 1,200 cows, Self-Cleaning Sand-Lane installed by Komro Sales and Service
• Larson Acres, Evansville, WI, 2,700 cows, auger conveyance, Scrape Sand-Manure Separation, Sand-Manure Separation System, and dewatering screen
Day 2 (15 November): Speaking Program, Best Western Inn on the Park, Madison, WI
• Success with Sand and Sand Separation
Renee Schrift, McLanahan Corporation
• Maximizing Cow Comfort and Milk Quality with Sand
Dr. David Reid, Rocky Ridge Dairy Consulting
Proven Sand-Laden Manure Handling Systems: Conveyance and Separation Systems
Andrew Wedel, P.E., McLanahan Corp
• Closed-Loop Water Recovery Systems and Sand Lane Rehabilitation
Bob Komro, Komro Sales and Service
• Cleaner Dryer Sand
Rob Plank, McLanahan Corporation
• Integrated Manure System at Central Sands Dairy, Nekoosa, WI
Jeff Sommers, Central Sands Dairy, LLC & Wysocki Produce Farm, Inc.
• Digester Cleaning Following Sand Separation Systems-the Cleaning Process, What Veolia finds, and Safety
Charles Daniels, Veolia Environmental Systems
• Sand Bedding Facility Conversions
Producer panel including:
Dean Doornink, Jon-De Farms, Baldwin, WI
Ben Daley, Daley Farms, Lewiston, MN
Representative from Veblen Dairies, Veblen, SD
10.24.2012