Recent popular press articles have been touting the benefits of amino acid balancing in lactating cows. The industry consensus is that if a farm isn't correctly balancing for amino acids, money could be left on the table.

Research conducted at the Purina Animal Nutrition Center has repeatedly shown improvements in milk production of 6 to 7 pounds[1] <#_ftn1> when balancing rations for metabolizable protein, lysine and methionine. Component yields of 0.3 pounds of fat and protein accompany this production improvement.
"This notable increase in lactation performance costs 36 cents per cow per day on average, lending itself to a potential 3 to 1 return on investment (ROI)," says Dr. Jamie Jarrett, dairy marketing nutritionist with Purina Animal Nutrition. "There is potentially an even greater ROI if the herd is located in a market that pays based on components."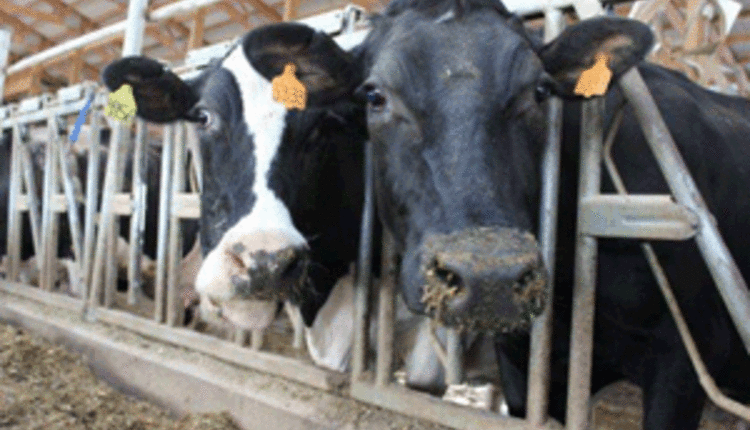 Results from the Purina Animal Nutrition Center have shown to be repeatable on-farm. Five field trials have shown that herds who balanced for amino acids had an average milk production increase of 6.7 pounds per cow per day. Lysine and methionine supply was increased by around 14 grams and 8.5 grams per cow per day, respectively. "With these changes, the lysine to methionine ratio was refined and animal performance improved," explains Jarrett. "The bump in production provides a potential 3.5 to 1 ROI."
Both the studies conducted at the Purina Animal Nutrition Center and the five on-farm demonstrations showed that balancing for amino acids can be a sound economic decision.* "Although markets are volatile, there has never been a better time to focus on fine-tuning what goes in and optimizing what comes out," says Jarrett.
For more information on how amino acid balancing could impact your farm's profit potential, contact Jamie Jarrett at (651) 375-5579 or JPJarrett@landolakes.com.
Purina Animal Nutrition LLC
(www.purinamills.com) is a national organization serving producers, animal owners and their families through more than 4,700 local cooperatives, independent dealers and other large retailers across the United States. Driven by an uncompromising commitment to animal excellence, Purina Animal Nutrition is an industry innovator, offering America's leading brands of complete feeds, supplements, premixes, ingredients and specialty technologies for the livestock and lifestyle animal markets. Headquartered in Shoreview, Minn., Purina Animal Nutrition LLC is a wholly owned subsidiary of Land O'Lakes, Inc.
*Results to be obtained, including but not limited to yields, financial performance or profits, cannot be predicted or guaranteed by Purina Animal Nutrition. Actual results may vary.
[1] Based on Purina Animal Nutrition research studies (2011) and the average results of 5 field studies (2012).
10.30.2012