'Dedicated to Dairy' launches, highlighting Southeast dairy families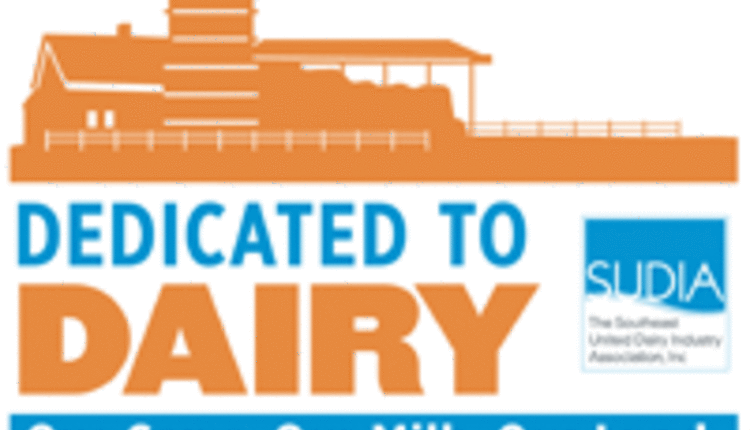 A new campaign launched Nov. 12, focusing on the hard-working dairy farm families and the nutritious products they produce. Named "Dedicated to Dairy," the Southeast United Dairy Industry Association Inc. campaign includes multi-media efforts featuring regional dairy families and their stories.
Who better to tell the story regarding the dairy industry, its impact on local communities and the vital role this industry plays in providing consumers with a quality product than the dairymen themselves? Consumers will have the opportunity to become a virtual part of the farm, learning about all aspects of the dairy industry in a fun, interactive way.
The website, dedicatedtodairy.com, features stories about life on the farm and show where and how dairy foods are produced with focus on economic impact, environment practices and animal husbandry. Interactive features, social media links and blogs will also be included. QR codes will also be developed so visitors can have easy access to specific sites and information.
"We are excited to introduce the campaign 'Dedicated to Dairy,' said Terry Rowlett, a second-generation Kentucky dairy farmer. "This multi-faceted promotion will give the dairyman a face and voice to the consumer, plus the website will provide several ways for the consumer to educate themselves about this vital industry. Dairymen will be provided with a consistent and reliable source for promotional facts and information in order for them to better communicate their livelihood with the consumer. It will bring dairymen closer to the consumer and give the consumer an accurate picture of the dairy industry."
About the Southeast Dairy Association
On behalf of dairy farm families, the nonprofit Southeast United Dairy Industry Association Inc. (SUDIA), works with schools, health professionals, retailers, dairy processors and the public to promote dairy foods. For more information, visit www.southeastdairy.org.
11.20.2012