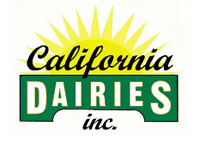 Steadfast in the pursuit of short-term relief for California dairy producers, California Dairies, Inc. (CDI), Dairy Farmers of America Western Area (DFA) and Land O'Lakes, Inc. (LOL) have elected to resubmit their petition to the California Department of Food and Agriculture requesting an emergency public hearing to consider a temporary change to the Class 4b pricing formula. The proposed change would increase the value of whey as contained in the California Class 4b pricing formula to mirror that of the federal class III pricing formula. The petition was amended to specifically request a discretionary hearing. The revised petition also adjusts the amount of time that the modified Class 4b milk pricing formula would remain in place from 12 months to six months.
The financial plight of California dairy producers continues to deteriorate as a result of unsustainable margins, which are being influenced by milk prices that do not reflect the full value of whey as compared to the federal milk marketing orders. CDI, in coordination with DFA and LOL, remains committed to developing solutions that will allow dairy producers to survive in the short-term and that assure the long-term sustainability of the California dairy industry.
The Secretary has 15 days to respond to the petition's hearing request. If a hearing is granted, it could be held as early as mid-January.
Click here to read Resubmission of Petition for Class 4b Hearing.
About California Dairies, Inc.
California Dairies, Inc. is the largest member-owned milk marketing and processing cooperative in California producing 43 percent of California's milk. Co-owned by more than 420 dairy producers who ship more than 17 billion pounds of Real California Milk annually, California Dairies, Inc. is a manufacturer of quality butter, fluid milk products and milk powders. In addition, California Dairies, Inc. is the home of two leading and well-respected brands of butter – Challenge and Danish Creamery. California Dairies' quality dairy products are available in all 50 United States and in more than 50 foreign countries. For additional information on California Dairies, Inc., visit www.californiadairies.com.
12.06.2012