Accelerated Genetics had a tremendous December Sire Summary with 13 new sires graduating into the proven line up. They come from eight different sires and nine different maternal grandsires. Each has the ability to add profitability, longevity, type, ease of mating and excitement to your herd in coming years. Here they are listed in TPI® order.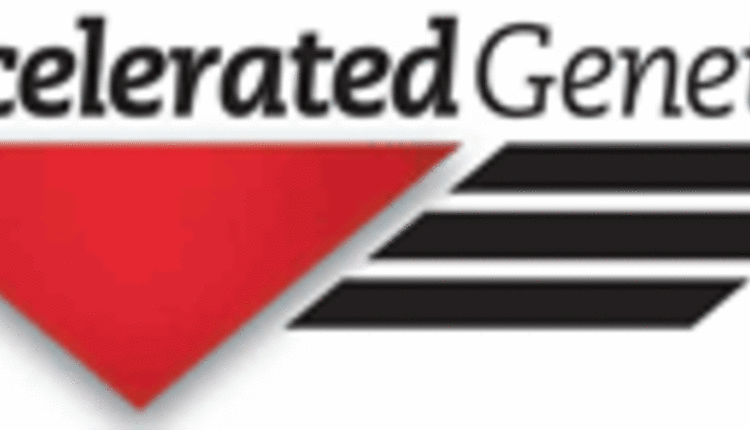 014HO06098 WHITELIGHTNING
is the highest TPI® PACE graduate at +2046, ranking him in the top 50 TPI list. He has a powerful genetic package for high production (+1641M) with super feet and legs (+2.72 FLC) along with superb Productive Life (+5.5) and Daughter Pregnancy Rating (+0.5) giving him a rare blend of high productivity and reproductive health. His maternal line is full of high-producing, high component lactations with high classification scores. With a pedigree of AltaBaxter X Oman, he makes a great outcross combination with Planet, Goldwyn, Shottle, Massey and Toystory bloodlines.
014HO06107 KIEFFER
is another top 100 TPI graduate that adds a great health trait option from a unique sire stack. He specializes in Productive Life (+5.1), Somatic Cell Score (+2.56) and Daughter Pregnancy Rating (+1.9), making him a great option for those looking to add long-lasting and trouble-free cows. His outcross pedigree makes him a logical mating on daughters of Jake, Dotson, Airraid, Marion, Potter, Micah and Trump daughters.
014HO06074 DRYDEN
was bred to be a health trait, high Net Merit sire and he has not disappointed. As a 014HO04148 NIFTY son from a high component Outside daughter, your expectation of the long-lived, healthy and profitable offspring resulted in GPTA's of +$583 NM, +5.8 PL, +2.69 SCS, +1.9 DPR while still exceeding a point on type. Great mating combinations for Dryden include, Marion, Planet, Dotson and Man-O-Man.
014HO06104 DUNKIT
will impress breeders because of his high milk production and elite health traits. Along with that unique combination, he adds a pedigree that will mate well with the popular breed-leading sires of Planet, Shottle, Goldwyn, Palermo, Contact, Kolton, Observer, and Shamrock. If you're searching for a sire that exceeds +1600 PTAM, +3.5 PL, +1.5 DPR, +1.00 PTAT and has lower scores for SCS and SCE, Dunkit is a perfect option.
014HO06058 TEST PILOT
is the ultimate choice for extreme health traits with a total outcross. His pedigree is void of any of the popular bloodlines and he adds high production (+1286M), long Productive Life (+3.6 PL) and great Daughter Pregnancy Rating (+3.0 DPR) with a balanced type evaluation. He adds the perfect combination of trouble-free, long-lasting cows that will out-produce the herd. Mating programs will use him on your Palermo, Atwood, Digger and Hvezda*RC daughters to improve the next generation.
014HO06060 FABIO
brings the style and show type many are looking for from an impressive pedigree. His lineage is loaded with Excellent 92, 93 and 94 classified dams that have produced large volumes of milk. Fabio daughters are tall, dairy and have wide rumps with great feet and type of +2.68 PTAT. Matings to daughters of Potter, Million, Trigger, Oman and Shottle bloodlines are very complimentary.
014HO06090 BOWSER
is a former GeneFORCE sire that graduates to the proven lineup and is bred to be a health trait specialist with an outcross pedigree and tremendous conception rate. Breeders will be attracted to his service sire calving ease (7%) and his Productive Life (+5.4) as well as +2.94 Somatic Cell Score and +1.8 Daughter Pregnancy Rating. He sires outstanding feet and legs and snug udders making him a super mating on daughters of Marion, Durham, Atwood, Toystory and Goldwyn bloodlines.
014HO06018 HAZELNUT
has a balanced genetic profile specializing in components from a powerful cow family. His pedigree is loaded with high component dams and elite classification scores. Bred for extreme components at +.18% and +63F and +.07% +31P along with +$462 NM and +1.87 PTAT he makes a great combination with Marion, Potter, Man-O-Man, Garrett, Kramer and Beacon daughters.
Also joining Accelerated Genetics are the sires 014HO06097 LIGHTNING, 014HO06040 MY SPACE, 014HO06080 BUILDING, 014HO06054 RAE, and 014HO05996 RAMOX, go to www.accelgen.com for more details about these new sires.
The combination of this group of new PACE graduates along with the upward movement in the current genetic evaluations of former PACE graduates 014HO06047 FAVRE (now +3.26 PTAT), 014HO06033 MASSIVE (+2091 TPI) and 014HO04924 KRAMER (+2009 TPI) promises to bring excitement in the New Year.
For more information about these or other Accelerated Genetics dairy sires please contact your local sales representative, call 1-800-451-9275, email info@accelgen.com or go to www.accelgen.com.
Accelerated Genetics is a global provider of bovine genetics and research, reproductive services, and solution-based animal health products. With a focus on People, Products and Pride, Accelerated Genetics' vision is to be the producer's trusted first choice.
12.10.2012