Area Sales Managers To Lead Efforts in U.S. Northwest and Upper Midwest
Advanced Animal Diagnostics
(AAD), a developer of technologies for the rapid diagnosis of farm animal diseases, has added experienced sales and customer service professionals to its team in preparation for the commercialization of its first technology platform.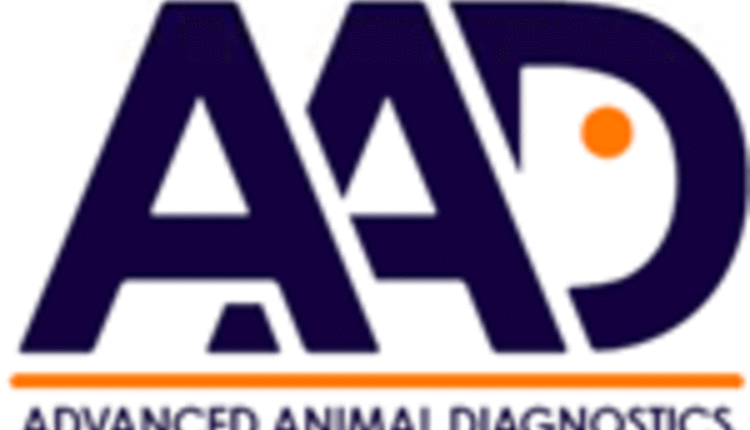 Paula Bell has been hired as area sales manager for the Northwest U.S. region and Tim Griswold is named area sales manager for the Upper Midwest region.
"We're excited to continue to build a sales team with strong dairy backgrounds and connections to dairy producers. Paula and Tim's expertise and experience will be essential as we prepare to launch our most advanced technology platform," said Gary Winter, VP North American Sales.
Paula Bell will focus on building a sales network and introducing AAD's technology platform to dairy farms in the northwest U.S. Bell comes to AAD from Standard Dairy Consultants. She also served in sales roles for both MWI Veterinary Supply and Pfizer/Pharmacia Animal Health where she was responsible for developing, implementing and managing sales and marketing programs. Bell was an instructor for Animal Sciences courses at the College of Southern Idaho in Twin Falls, Idaho.
Bell earned a bachelor of science and masters degrees at California Polytechnic State University in San Luis Obispo.
Tim Griswold will be responsible for AAD's sales efforts and product introduction in the upper Midwest. He comes to AAD from Sexing Technologies, where he developed and managed the dairy heifer export business and was responsible for communications with agricultural lenders and academia about financial implications of sexed semen. He also served in sales roles at Elanco Animal Health and Monsanto, where he managed sales territories and built relationships with producers, veterinarians, lenders, nutrition consultants and other industry professionals.
Griswold served as the executive director for the Wisconsin Dairy 2020 Initiative, and the board of directors for the Dairy Business Association. He is a graduate of the University of Wisconsin-Madison.
Jolyn Crane has also been hired as manager, customer service and supply chain.
Crane will be responsible for leading the customer service and supply chain management team at AAD. She managed a customer service team at Cheminova, including responsibilities for distributor relationships and sales/rebate programs for the company. She also held customer service and management roles at several leading North Carolina companies, including Misys Healthcare Systems, Danka Business Machines, RBC Centura, and First Federal Savings and Loan.
Crane is a graduate of Atlantic Christian College (now Barton College) in Wilson, North Carolina.
AAD's first technology, the Milk Leukocyte Differential (MLD), identifies and counts the different leukocytes (white blood cells) in the milk of each quarter , to detect the presence of subclinical mastitis, thus before symptoms are visible to the producer. Performing the MLD at optimal time points during the lactation cycle such as in the first 2 weeks after calving and at dry-off, allows for informed intervention strategies resulting in better animal health, milk quality and economic outcomes.
AAD started with a USDA Small Business Innovation Research (SBIR) grant. It received funding from the North Carolina Biotechnology Center including a Collaborative Funding Grant for research at North Carolina State University's College of Veterinary Medicine. In March 2011, the
company closed
an $11.3 million Series B round of equity financing with Intersouth Partners, Novartis Venture Funds and private investors.
About Advanced Animal Diagnostics

Advanced Animal Diagnostics
(AAD) is an innovative company designed to enhance the profitability of livestock production and ensure a safe, abundant supply of animal protein by developing highly accurate, rapid diagnostics to detect and manage disease states, reproductive, nutritional and overall health status of production animals. The firm's first product is a rapid, on-farm diagnostic test for the early, accurate detection of subclinical mastitis in dairy cows. For more information about Advanced Animal Diagnostics, please visit www.aadiagnostics.com.
12.11.2012