The new 1017 model DARF hay rake by Nikkel Iron Works is a significant upgrade to the reliable 917, with changes and enhancements made as a result of customer feedback.
The 1017 is offered in addition to the reliable model 917 rake, which has become an industry leader over the past two decades.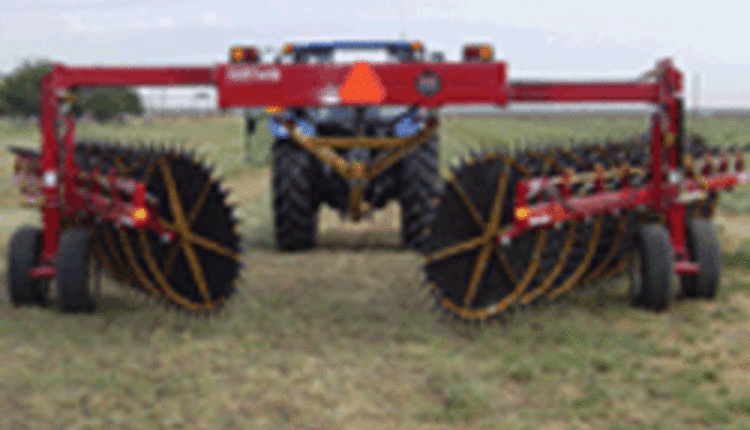 Enhancements include the upgraded Dur-Adjust Spring and Rod System and Super Duty walking beam assemblies now offered as standard features. Hydraulic hoses are enclosed for a smoother, more efficient and maintenance-free operation; a convenient, easy-access cover protects the multifunction hydraulic valve from weather and debris; and a redesigned channel lift tube support delivers trouble-free rake wheel height adjustment.
Nikkel Iron Works manufactures its equipment at a plant in Shafter in California's San Joaquin Valley. The DARF hay rake is known for its durability and its ability to gently, yet quickly, handle hay in the field.
The DARF hay rake is available with up to 17 wheels in 24 models in order to meet operators' specific needs.
Information: Bruce Shannon, 559-999-1014; nikkelironworks.com.
12.20.2012