Score Big with Cash Prizes and Incremental Milk Sales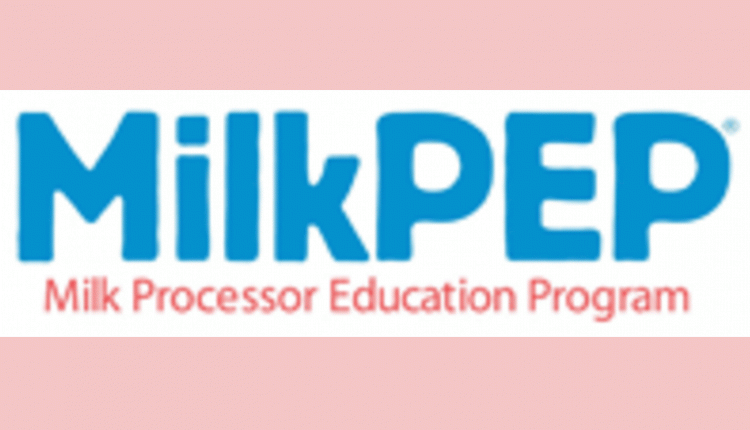 The Milk Processor Education Program (MilkPEP) is kicking off 2013 by using the biggest game of the year as a platform to deliver the breakfast at home with milk message to boost sales. Called Milk's Breakfast Blitz, the fully integrated program is being held January 8-February 17. It is designed to build demand and drive immediate incremental consumption of milk before, during and after the Big Game. The football playoff season and the Big Game are peak retail opportunities that typically don't see a lot of action at the milk case. Consumers spend an average of $63.87 to prepare for the Big Game'. Additionally, milk is the third most consumed beverage during the championship game. This MilkPEP program is an opportunity for processors to connect their brand to this all-important occasion and increase sales. Milk's Breakfast Blitz program consists of two key components designed to drive demand and immediate incremental sales:
• Through a partnership with Fuel Up to Play 60, America's milk processors will make $250,000 in grants to schools across the country to help give kids greater access to a healthy breakfast. From January 8-February 17, when consumers buy milk they can vote to help a local school win a $1,000 Fuel Up to Play 60 grant. Fuel Up to Play 60 is an in-school health and wellness program that was founded by the National Dairy Council and the National Football League, in collaboration with the United States Department of Agriculture, to empower youth to make positive changes to improve nutrition and physical activity at their school and for their own health.
• MilkPEP's first-ever Big Game national retail display contest, which offers cash prizes to processors and retailers that create attention-getting in-store displays to remind shoppers that nothing gets them ready for their Big Game better than breakfast with milk.
In addition to entering the display contest, processors can get involved with this sales-driving opportunity in a number of ways including ordering MilkPEP's free Breakfast Blitz toolkit and idea sheet to enhance milk's in-store presence, using the program sell sheet to build participation with their retailers, and sharing content from the private Milk Mustache Facebook group to drive conversation on their social media channels. For information on the charitable partnership and retail display contest, visit MilkPEP.org. "This program enables processors to leverage the excitement of football season by partnering with retailers to bring attention to the dairy aisle and build on existing Big Game efforts to generate incremental store trips and sales of milk," said Julie Buric, Vice President of Marketing of MilkPEP. "This is an exciting extension of our multi-year breakfast-at-home marketing strategy that we launched in early 2012 to help processors tap into the $8.9 billion growth opportunity that breakfast represents." she added.
About the Contest
The Big Game football-themed milk at breakfast displays can be built in the milk case or secondary locations throughout the store. Processors can either work with their retailers or take the lead in creating the displays, which must focus on breakfast with milk and build on one of these messages: -Milk and Breakfast get you ready for your Big Game
-Tackle the Day with high-protein milk at breakfast
-Milk: a 9-nutrient Blitz with every breakfast
-Milk is Breakfast's MVP with 8 grams of protein - the same as an egg
-Kick off your mornings with Milk's bone-building calcium
OR use the display as an opportunity to promote the charitable partnership with Fuel Up to Play 60 and support their local schools The contest period runs from January 8-February 17. Processors can order MilkPEP's free Breakfast Blitz Toolkit with POS at milkpep.org, download artwork, or create their own homemade signs and football-themed decorations, etc. to deliver the Breakfast-at-Home messages. Displays must be kept up at least one week during the January 8-February 17 contest period. Entries must be emailed to MilkPEP.org by February 28, 2013, and winners will be notified by March 29, 2013. To enter and review contest rules, visit www.MilkPEP.org.
About the National Promotion
In addition to the retail display contest, MilkPEP's national integrated consumer promotion will include the following elements:
• Three new Milk Mustache® print ads
• Extensive digital media support to drive awareness and milk sale
• Public relations and social media buzz to drive milk consumption
• Football-themed in-store media promoting breakfast including NewsAmerica Shelftalk in 13,000+ stores and messaging on 8 million gallons of milk through BoxTop
12.21.2012