Rock River Laboratory, Inc., a local agricultural testing lab, is excited to announce its entry into the international market. They have started a joint venture with Brazilian agricultural education company, Rehagro, to develop an agricultural laboratory in Belo Horizonte, Brazil.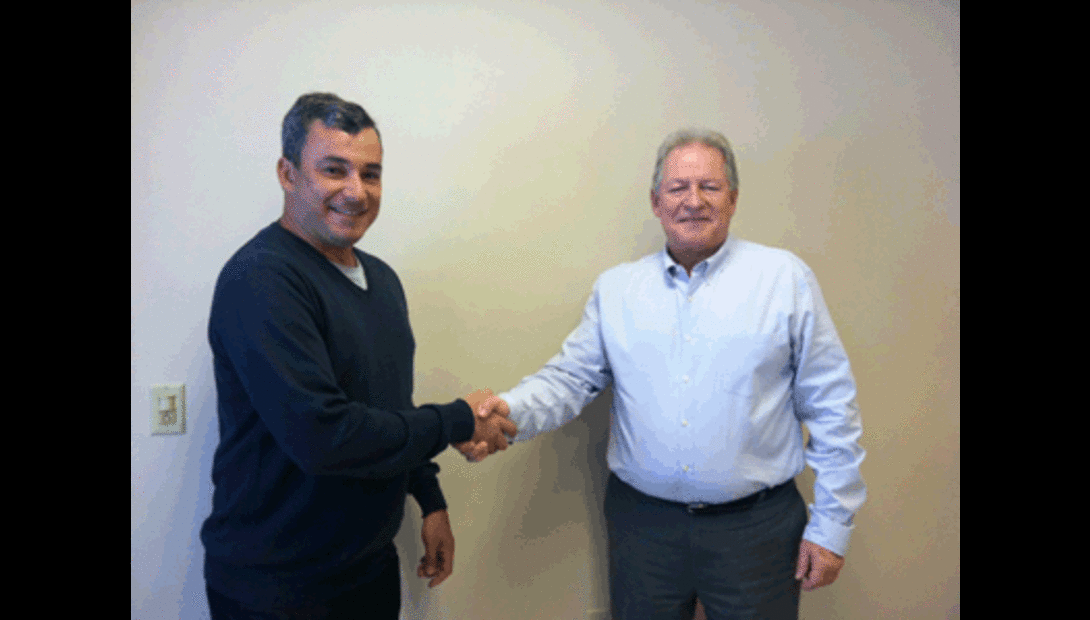 Pictured: Fabio Corrêa (left), CFO of Rehagro shakes hands with
Don Meyer (right), President of Rock River Laboratory, Inc.
Rehagro currently offers ag management and production education for both farmers and post-graduate students across Brazil. The company provides professional consultation for a variety of agricultural industries including: beef cattle, dairy cattle, sheep, horses, grains, and coffee. Soil and land management is another area of expertise for the Brazilian organization.
Rock River Laboratory, Inc. is a Watertown-based forage and soil testing laboratory that provides agricultural production assistance through the use of advanced analytical techniques. Founded in 1976, the lab is now one of the nation's leading forage analysis labs, as well as Wisconsin's largest soil-testing laboratory. Rock River Laboratory, Inc. also provides nutrient management planning, technical services, and animal nutrition expertise.
The new facility will provide farmers with information needed to increase the productivity and efficiency of agricultural production, while minimizing environmental impact. The grand opening of the new laboratory is planned for July 1, 2013.
01.14.2013