International meeting draws more than 420 experts to San Diego, Calif., for milk quality discussion, research sharing and award presentations.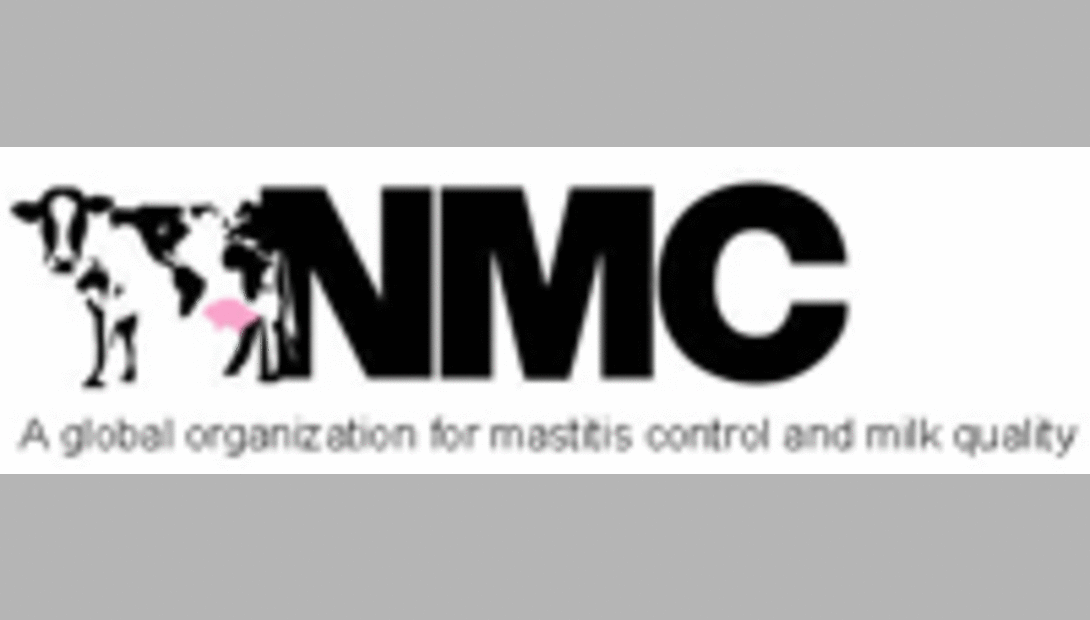 More than 420 milk quality, mastitis and udder health researchers, dairy producers and dairy industry partners attended the 52nd National Mastitis Council (NMC) Annual Meeting held Jan. 27-29, in San Diego, Calif. The event upheld its tradition of offering a platform for international discussion and sharing research on milk quality innovation and expertise.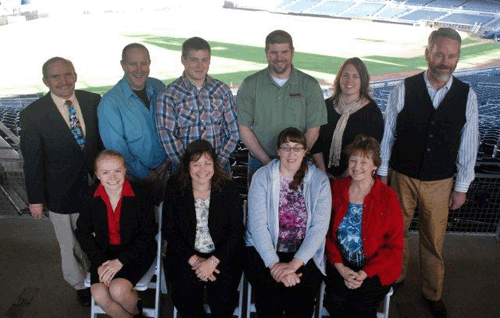 As in the past, the 2013 event continued to hold global appeal. In addition to a large contingency of U.S. representation, approximately 28 percent of the 2013 attendees represented 24 different countries other than the United States.
"The NMC Annual Meeting continues to uphold its reputation of being a global exchange of information," says Dr. David Reid, NMC president and owner of Rocky Ridge Dairy Consulting in Wisconsin. "This meeting of international industry members helps the dairy industry move forward in mastitis detection and control, udder health and quality milk production."
Discussions at this year's meeting included dairy stockmanship, antimicrobial use and opportunities to improve residue avoidance efforts. Additional topics of discussion covered milk quality from around the world, whether somatic cell counts can fall too low and understanding the interactions between teats and liners during the milking process. In addition to these sessions, attendees had the opportunity to take nine different short courses with more 230 people enrolled in the additional learning opportunities.
Rounding out this year's agenda was a technology transfer session where researchers shared cutting edge information and solutions for the future of mastitis control. Sixty-five posters were presented for review and knowledge sharing.
All of the sessions offered attendees an opportunity to network, discuss global milk quality challenges and share valuable experiences with others who are interested in quality milk production. Participants at this year's meeting also had the opportunity to earn continuing education credits.
"The networking and educational opportunities at the NMC Annual Meeting encourage our members to work towards even greater milk quality and provides tools to help them meet those goals," says Reid. "Another highlight of our meeting are the awards presented to our members who excel in quality milk production and research."
The National Dairy Quality Award winners, NMC scholars and the NMC Award of Excellence for Mastitis Prevention and Control were recognized during an awards luncheon on Jan. 29.
Receiving top recognition in the National Dairy Quality Awards were: Beattie Farms of Holton, Mich., Tollgate Farm of Ancramdale, N.Y., Dellar Dairy of Harrisville, Mich., Circle K Farms of West Branch, Mich., Michigan State University Dairy Field Lab in Lansing, Mich., and True Farms of Perry, N.Y. Judges select top dairy producers to receive this honor based on quality milk production indicators, such as somatic cell count, bacteria count and mastitis incidence, along with milking routine, systems of monitoring udder health, treatment protocols and strategies for overall herd health and welfare. There were nearly 200 applications submitted for judging in 2012.
The 2013 Award of Excellence for Mastitis Prevention and Control was awarded to Dr. K. Larry Smith, professor emeritus at The Ohio State University. This award, in its second year, is sponsored by Boehringer Ingelheim Vetmedica, Inc., and recognizes an NMC member for sustained contribution to mastitis prevention and control through research, extension or education, clinical practice or service to producers.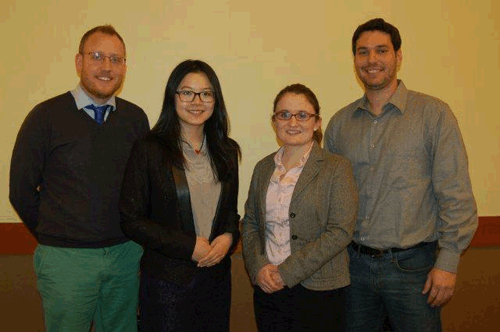 For the sixth consecutive year, the National Mastitis Research Foundation (NMRF) awarded travel scholarships to four outstanding graduate students to attend the NMC Annual Meeting. This year's NMC Scholars were Peter Down, University of Nottingham; Pamela Fry, University of Missouri-Columbia; Felipe de Freitas Guimarães, São Paulo State University; and Di Liang, University of Kentucky. NMRF initiated the NMC Scholars program to support the development of mastitis research and milk quality professionals from around the world.
To support the NMC Scholars Program and the work of the NMRF, a team trivia fundraising event was hosted at the annual meeting. More than $3,000 was raised for the NMRF and will be used to host future graduate students as the council continues to grow.
NMC thanks its annual meeting sponsors who contributed to the program's success. Diamond sponsors were Boehringer Ingelheim Vetmedica and Pfizer Animal Health. Platinum sponsors were DeLaval/West Agro, Ecolab, Elanco Animal Health, GEA Farm Technologies, IBA Inc., Land O'Lakes, Inc., Lauren Agrisystems and Merck Animal Health. Gold sponsors included A & L Laboratories, Advanced Animal Diagnostics, Alltech, Central Life Sciences and Hypred, SA. Silver sponsors were ABS Global, Ambic Equipment Ltd, Association of Equipment Manufacturers, BouMatic, Capitol Plastic Products, Dairy Farmers of America, Fight Bac/Deep Valley Farm, Foremost Farms USA and Grande Cheese. Sponsoring this year's milk break were Alta Dena and Unilever.
The 53rd NMC Annual Meeting is set for Jan. 26-28, 2014 in Fort Worth, Texas. For additional information, go to: www.nmconline.org.
NMC is a not-for-profit professional organization devoted to reducing mastitis and enhancing milk quality. NMC promotes research and provides information to the dairy industry on udder health, milking management, milk quality and milk safety. Founded in 1961, NMC now has close to 1,500 members in more than 40 countries throughout the world.
02.11.2013