California Rep. Garamendi Fills Last Committee Vacancy
U.S. House Agriculture Committee Ranking Member Collin C. Peterson, D-Minn., today announced that the 21 Democratic Agriculture Committee members for the 113th Congress have been finalized. California 10th District Rep. John Garamendi was named as the final Committee member. Garamendi served on the Committee during the final months of the previous Congress.
"We have a lot of work ahead of us and I am more optimistic that the Committee will be allowed to complete our work for this Congress, most notably passing a five-year farm bill and reauthorizing the CFTC," Peterson said. "Now that our membership is finalized I'm looking forward to getting to work."
Agriculture Committee Democrats for the 113th Congress: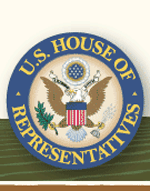 Collin C. Peterson, D-Minn., Ranking Member
Mike McIntyre, N.C.
David Scott, Ga.
Jim Costa, Calif.
Timothy J. Walz, Minn.
Kurt Schrader, Ore.
Marcia Fudge, Ohio
Jim McGovern, Mass.
Suzan DelBene, Wash.
Gloria Negrete McLeod, Calif.
Filemon Vela, Texas
Michelle Lujan Grisham, N.M.
Ann Kuster, N.H.
Rick Nolan, Minn.
Pete Gallego, Texas
William Enyart, Ill.
Juan Vargas, Calif.
Cheri Bustos, Ill.
Sean Patrick Maloney, N.Y.
Joe Courtney, Conn.
John Garamendi, Calif.
Full subcommittee membership will be announced in the coming weeks.
02.14.2013