Daily reports help identify cows that need attention before visual observations
can detect health challenges.
"It was always a guess as to how the fresh cows were doing," Karl Funk, co-owner of Funk's Midway Dairy in New Munich, Minnesota, says of his dairy's transition cow program prior to investing in the Heatime® HR Tag system from SCR Dairy. "Most (cows) are healthy, but you're always watching," he adds.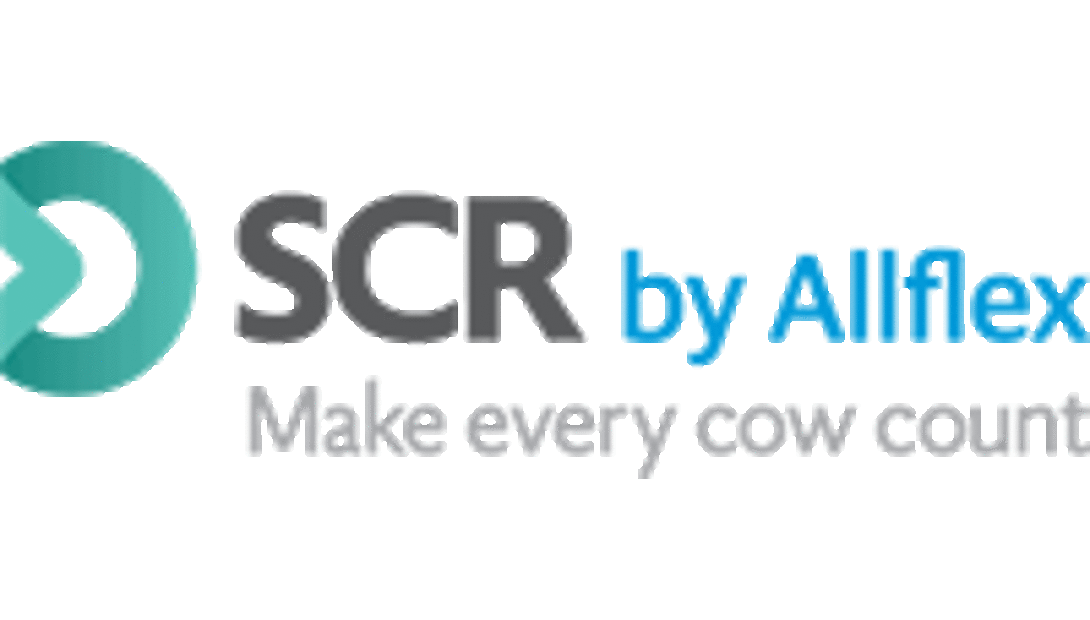 When Karl and his family learned about the Heatime system, it became quickly apparent the technology would promptly allow the dairy to overcome this challenge-with improved cow health as the benefit.
The system allows dairy producers to track rumination, in addition to activity monitoring, enabling dairy management teams to see deviations from normal activity. Rumination is an indicator of a properly functioning rumen, and an excellent gauge of animal health. Dairy producers, veterinarians and nutritionists have long relied on cud chewing as a key monitor of dairy cow health, but until now, rumination hasn't been an easy parameter to track.
Since the system has been integrated into the Funk's 600-cow dairy, transition cow management has been streamlined-and more effective. At 3 a.m. an employee goes over the rumination report to determine which cows need attention. "Instead of spending time eyeballing all the cows, we go straight to those one or two cows that need attention," says Funk.
"Rumination offers an early window for diagnosis since a drop in rumination time frequently precedes any drop in milk production, and often occurs before physical symptoms appear," says Tom Breunig, U.S. general manager for SCR Dairy, based in Madison, Wis. This means dairy producers can monitor rumination time to anticipate potential health concerns before visual signs arise.
Impact on Cow Heath
According to research1 that followed cows from dry off through 150 days in milk, rumination tends to decrease in the last two weeks before calving, drops suddenly at calving and then rapidly increases postpartum. About a week after calving cows usually reach normal daily rumination time, which stays relatively stable for the remainder of the lactation. Any deviation from a cow's "normal" trend is flagged and can indicate the need to evaluate potential health issues.
Monitoring rumination trends also enables dairy producers to assess a cow's responses when an intervention has been made. This information helps to determine when she returns to "normal" more quickly than is otherwise possible. That's because responses often occur in the cow long before the human eye can detect what's really happening. And having this information at your fingertips can impact management protocols and actions in a positive way.
"We realized we were over treating about half of our mastitis cases," notes Funk. "Also, before the SCR system was in place, we would drench cows with ketosis twice a day for two weeks. Now, in the second week, we usually drench only once a day and sometimes the system tells us they're healthy enough to not need further treating."
Impact on Financial Performance
Rumination monitoring also pays off financially. The actionable information the Funks gain from their SCR system returns money-saving insights:
• Pharmaceutical costs for severe mastitis cases are down 33%
• Ketosis drench costs are down 30%
• Faster fresh cow observation frees up time for other management activities, saving an estimated $2,200 annually
"If cow health is important to you, the rumination monitoring makes the system pay for itself-and that's without even considering the heat activity part," Funk concludes.
About SCR Dairy
Building on over 35 years of meaningful innovation, SCR Dairy is the leading pioneer of Cow and Milking Intelligence. Monitoring millions of cows worldwide, our data-driven solutions are trusted by successful dairy farmers to deliver the insights and analytics needed to optimize the productivity of every cow. Improving efficiency and driving growth, we help to ensure a secure and prosperous future for their farms and families. To learn more about SCR Dairy, visit www.SCRDairy.com
02.14.2013