Industry-leading presentations hosted by Landmark Services Cooperative held in February.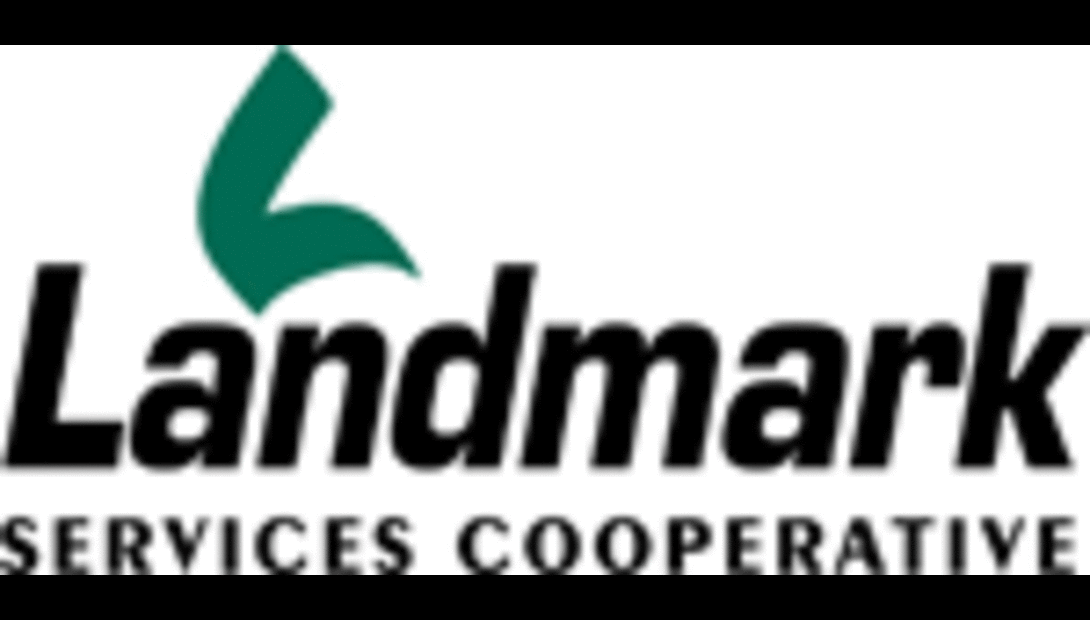 Industry experts shared advice to help producers plan for profitability at a pair of farm management workshops held earlier this month. Hosted by Landmark Services Cooperative, the events were held Feb. 4 in Deforest, Wis., and Feb. 5 in Janesville, Wis.
"The annual farm management workshops help bring members of our cooperative and members of the industry together to discuss trends and learn from one another," says Kristi Lange, communications and events coordinator for Landmark Services Cooperative. "This year, attendees learned information on hot-button issues including: fuel markets, tips for spring planting, managing inputs and farm succession planning."
Bob Carlson, CEO of Landmark Services Cooperative, kicked off the events by highlighting efficiency advancements by U.S. agriculture producers. He indicated that further efficiency will help the U.S. continue to be a leading player in feeding a growing world.
"It's estimated that we'll reach 9 billion people worldwide by the year 2050," he said. "To be able to feed 2 billion more people, our industry needs to focus on efficiency. We're doing that here today by sharing our experiences and learning from one another."
A key way to move forward is to share knowledge, Carlson said, "Because the agriculture industry continues to work collaboratively and move forward innovatively, efficiency in our area continues to grow. Sharing our experiences helps us improve together and ensure we'll be able to feed those 2 billion people."
To meet this need for greater efficiency, Mike Pearson, the keynote speaker of the Farm Management Workshops, encouraged producers and industry representatives in attendance to learn from the trials and successes of the past year. As the host of the nationally syndicated show Market to Market, Pearson follows market conditions closely. He referenced the drought of 2012 as a learning tool for those involved with production agriculture.
"2012 was a long year for producers, but we can learn from it," he said. "With tight water and feed supplies, producers focused on efficiency and many producers were able to remain profitable. As we look to the future, we have to be ready to make changes to continue to remain profitable."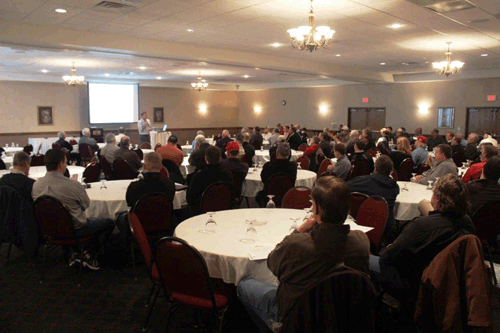 Realizing that profit protection begins through planning, Landmark Services Cooperative teamed up with industry partners CHS Hedging, Renk Agri-Business Institute and Verity Resources to discuss industry forecasts and recommendations through four breakout sessions at the event. With topics on grain, agronomy, animal nutrition and energy presented, producers had the opportunity to select topics that would best answer their questions as they continue 2013 planning.
Key take-home messages from each presentation include:
Crop Insurance
• The goal of crop insurance is not to guarantee profit, but to provide protection against large losses. This is especially important after the 2012 drought year.
• Don't buy on price alone. Look at what is best for the operation and discuss what the producer is receiving in terms of protection.
• Sale closing date for crop insurance is March 15.
Energy: 2013 Fuel Markets
• Fuel prices are directly impacted by global economic health and world political events.
• Current fuel supply is high in inventory with oil supply from North Dakota and Canada growing steadily.
• Producers are encouraged to evaluate margins on grain and forecasted market prices and then lock-in inventory for fuels to avoid sudden fluctuations.
Agronomy: Spring Planting
• Landmark continues to learn from the cooperative's annual tissue sampling program, helping the Agronomy team to recommend fertilizer nutrient levels based on yearly trends.
• Producers are encouraged to provide a balanced level of nutrients from the start of the growing season to encourage long-term growth potential of the plant.
Grain and Agronomy: Managing Inputs
• Recording input costs and managing according to market outlooks can help producers reach their profit potential.
• Tracking inputs over time and securing inputs in advance can help producers set benchmarks for long-term profitability and future goals.
Animal Nutrition: Succession Planning
• The future of the industry hinges on a successful transition to the next generation.
• Communication is essential in a successful farm transfer. Encourage producers to discuss their future plans with farm and family members, financers and industry partners far in advance so all parties are on the same page when the farm transfer is set to occur.
For additional information on the farm management workshops or the topics discussed at the events, contact Kristi Lange at 608-819-3126 or kristi.lange@landmark.coop or visit www.landmark.coop.
Landmark Services Cooperative is a member-owned cooperative business dedicated to providing both rural and urban customers the highest quality products and services. For more than 75 years, Landmark has been providing agronomy, energy, animal nutrition, grain, retail and transportation products and services to its more than 15,000 members in South Central Wisconsin and Northern Illinois. Employing nearly 500 people in rural areas and reaching sales in excess of $500 million, Landmark provides the benefits of volume buying and access to state-of-the-art technology to its members while maintaining a hands-on, customer service-oriented approach in each of the communities we serve. For more information, visit www.landmark.coop or call 1-800-236-3276.
02.15.2013