Austin Schwartzbeck of Union Bridge, Md., is Holstein Association USA's 2012 Overall Judi Collinsworth Outstanding Junior Exhibitor Award recipient. The Collinsworth Award is presented annually in honor of former Holstein Executive Director of Member and Industry Services, Judi Collinsworth. The award recognizes youths' work and involvement with Holstein cattle and dairy activities. Recipients are selected based on sportsmanship, herdsmanship and level of participation in Holstein activities. Schwartzbeck is the ninth youth to receive this honor, and receives a $500 scholarship.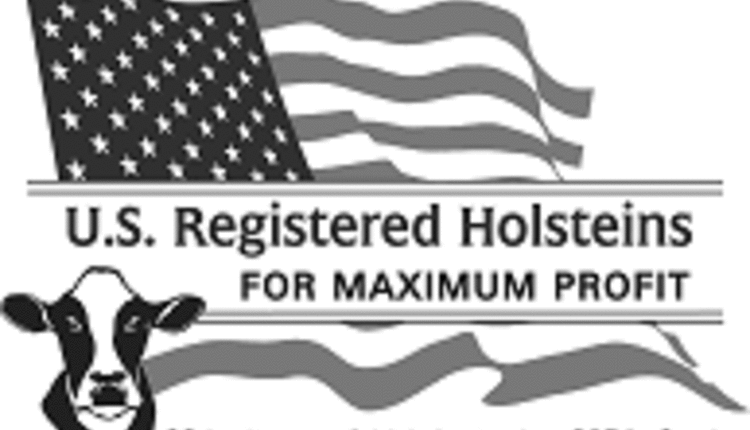 "I feel very honored to be selected as this year's Judi Collinsworth Award winner," Austin said. "Winning this award greatly reflects on how much I love to show my Registered Holstein cattle and my participation in Holstein activities that I have learned so much from."
Schwartzbeck received the Collinsworth Award at the 2012 Premier National Junior Holstein Show in Harrisburg, Pa., where he has been an exhibitor for several years. The 21-year-old son of Gus and Lisa Schwartzbeck has enjoyed being involved on his family's Peace and Plenty Farm his entire life, in all aspects of the operation. Austin says his life's passion is breeding and exhibiting Registered Holstein cattle, and his ultimate goal is to pass the farm on to the fifth generation of farmers in his family.
Austin has been a very active member of both the Maryland and National Junior Holstein Associations, participating in a wide range of Junior Holstein activities. He has competed in both dairy bowl and dairy jeopardy at the state and national levels, and has received many accolades through the years, including Junior breeder of an Excellent cow, 2007 national Young Distinguished Junior Member finalist, and 2010 National Distinguished Junior Member semifinalist. He currently represents Area 1 on the National Junior Holstein Advisory committee.
One of Austin's proudest moments happened in 2011 when he won Junior Champion and Champion Bred and Owned Heifer at the International Junior Holstein Show in Madison, Wis., with his heifer, Peace&Plenty Asteroid Fishy. While he loves showing, Austin says it's not all about bringing home ribbons and trophies. "One of the most rewarding things I have learned through my years of showing Holsteins is the true value of family and friends in the dairy industry. Showing cows has brought about some of my closest friendships, and I have met countless friends and contacts from every region of the country as well as those in other countries."
Schwartzbeck is currently a junior at Virginia Polytechnic Institute & State University, where he is studying dairy science. At college he is a member and has held leadership positions with the Dairy Club and Alpha Gamma Rho fraternity. He judged for Virginia Tech at the 2011 National Intercollegiate Dairy Judging Contest at World Dairy Expo, where he was the ninth high individual, helping the team to an impressive second place finish.
One Judi Collinsworth Award recipient is selected at each of the four National Junior Holstein Shows. All winners receive a $250 cash award and are invited to apply for the Overall Collinsworth Award. Other winners from 2012 National Junior Holstein Shows include Briar Jeg, Chehalis, Wash., International Junior Holstein Show; Katie Muntz, Cynthiana, Ky., Grand National Junior Holstein Show; and Wilma Van der Laan, Frederick, OK, Southern Spring National Junior Holstein Show.
Applications for the Judi Collinsworth Award are available online at www.holsteinusa.com/juniors or at any of the 2013 National Junior Holstein Shows. For more information on Holstein youth programs, contact Kelli Dunklee at 800.952.5200, ext. 4124 or kdunklee@holstein.com.
02.22.2013