Subclinical mastitis testing advised between days 5 and 14 after calving
Study shows 40% of quarters spontaneously cure by day 14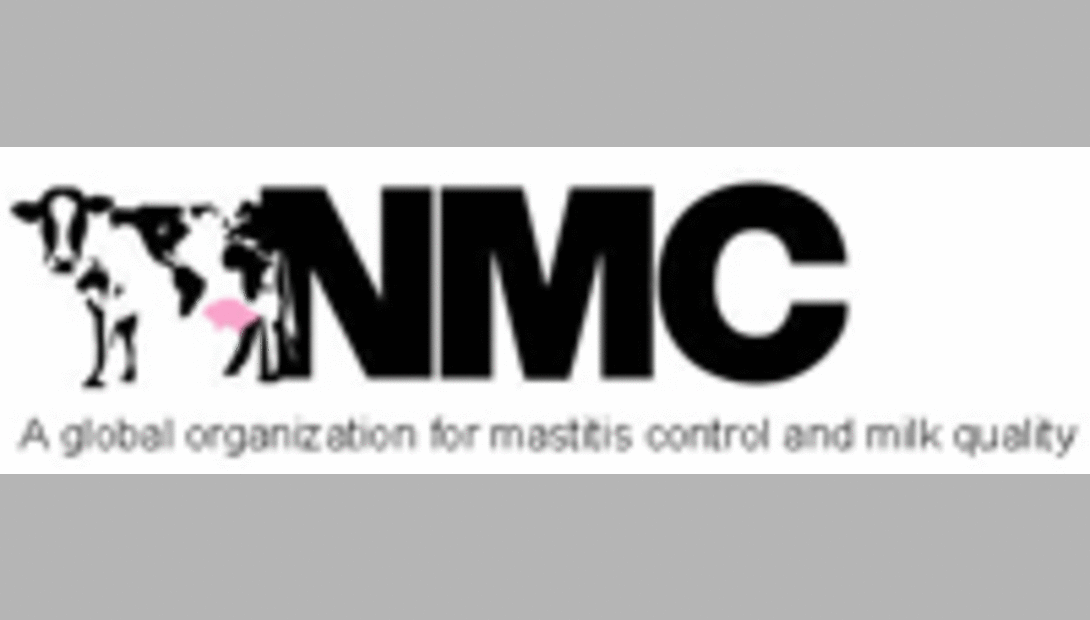 Screening quarter milk samples of dairy cows for subclinical mastitis is best done between day 5 and 14 after calving, indicates research recently presented* at the 52nd annual meeting of the National Mastitis Council.
Results of the research, conducted by Advanced Animal Diagnostics (AAD), will guide optimal timing for using Qscout™ MLD, a new, rapid on-farm milk leukocyte differential (MLD) test that detects subclinical mastitis, say the researchers.
In the study, quarter milk samples were taken on days 2, 4, 14 and 28 after the start of lactation. At each time point, 160 quarters were sampled in duplicate (320 milk samples) for bacteriological culture from a total of 42 Holstein cows.
Nearly 24% - 38 of the 160 quarters - were culture-positive at some point during the study. Of these, 87% - 33 of 38 - were infected on day 2 or 4 of sampling, early during lactation, says Reha Azizoglu, PhD, MBA, senior scientist, AAD and the lead investigator of the study.
By day 14 of sampling, 13 of the 33 quarters positive in early lactation were culture-negative and appeared to have spontaneously cured. However, only three of the remaining 20 culture-positive quarters spontaneously cured by day 28 and 17 remained positive, the investigator says.
Of the 17 quarters that were culture-positive throughout the study, 16 remained infected with the same bacteria. None of the persistently infected cows exhibited any signs of mastitis during the study, typical of subclinical mastitis, Azizoglu says.
If samples are collected before day 5 postpartum, treatment may be unnecessary because some infected quarters may spontaneously cure. However, because few of the samples that were positive on day 14 spontaneously cured by day 28, the results also suggest that screening for quarter infections is best performed before day 14 after calving, Azizoglu and colleagues conclude.
Rudy Rodriguez, chief scientific officer and founder of the Durham-based AAD and one of the investigators in the study, says that spontaneous curing of quarters early in lactation could be explained by the composition of colostrum, which previous studies have shown is rich in factors such as antibodies and antimicrobial components.
Rodriguez adds that the results will help guide the best time in early lactation for using Qscout™ MLD, a new, on-farm milk leukocyte differential (MLD) test to help producers increase milk yield, quality and udder health through faster and more accurate diagnosis of quarter-level infections
Qscout MLD, developed by AAD, is modeled after the blood leukocyte differential test extensively used in humans and companion animals to reliably diagnose infection. It identifies, differentiates and provides the ratio of the three primary leukocytes - white blood cells - in milk; then automatically assesses the information based on an index of infection to provide the diagnosis.
"Timely diagnosis of subclinical mastitis enables early intervention - before infection and inflammation become well established - which can minimize production losses, reduce the number of cows that go on to develop clinical and chronic mastitis and help prevent the spread of infection in the herd. But a big problem is that current testing methods are either costly and time-consuming or have poor accuracy."
"Qscout MLD is fast, accurate and provides a diagnosis for each individual quarter. It will help dairy producers improve mastitis management and cut their losses from this common disease," Rodriguez says.
For more information, visit www.advancedanimaldiagnostics.com/Qscout or call 1-855 Q2COUNT.
* Azizoglu, R. O., R. Rodriguez, R. Lyman, and K. L. Anderson. Assessment of early lactation screening time using microbiological evaluation of quarter milk samples. Proc. 52nd Annual Meeting of the National Mastitis Council, San Diego, CA, pp. 119-120.
About Qscout MLD
AAD's milk leukocyte differential (MLD) test, to be marketed as Qscout™ MLD, identifies, differentiates and provides the ratio of the three predominant leukocytes (white blood cells) in the milk of each quarter to detect the presence of subclinical mastitis, before symptoms are even visible to the producer. Performing the MLD at critical time points during the lactation cycle, such as soon after calving and at dry-off, allows for informed intervention strategies and better animal health, milk quality and economic outcomes.
About Advanced Animal Diagnostics
Advanced Animal Diagnostics (AAD) develops innovative on-farm diagnostics allowing livestock producers and animal health professionals to make informed interventions that improve animal health and ensure a safe, abundant, high quality food supply. The firm's first product is a rapid, on-farm diagnostic test for faster, more accurate detection of subclinical mastitis in dairy cows. For more information, please visit www.advancedanimaldiagnostics.com/Qscout.
03.28.2013