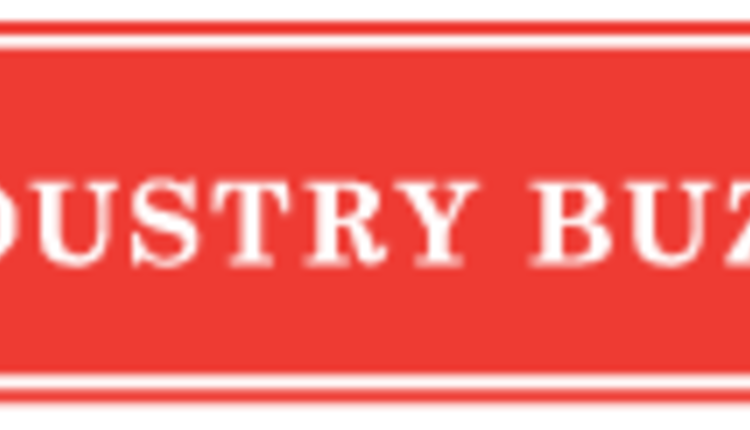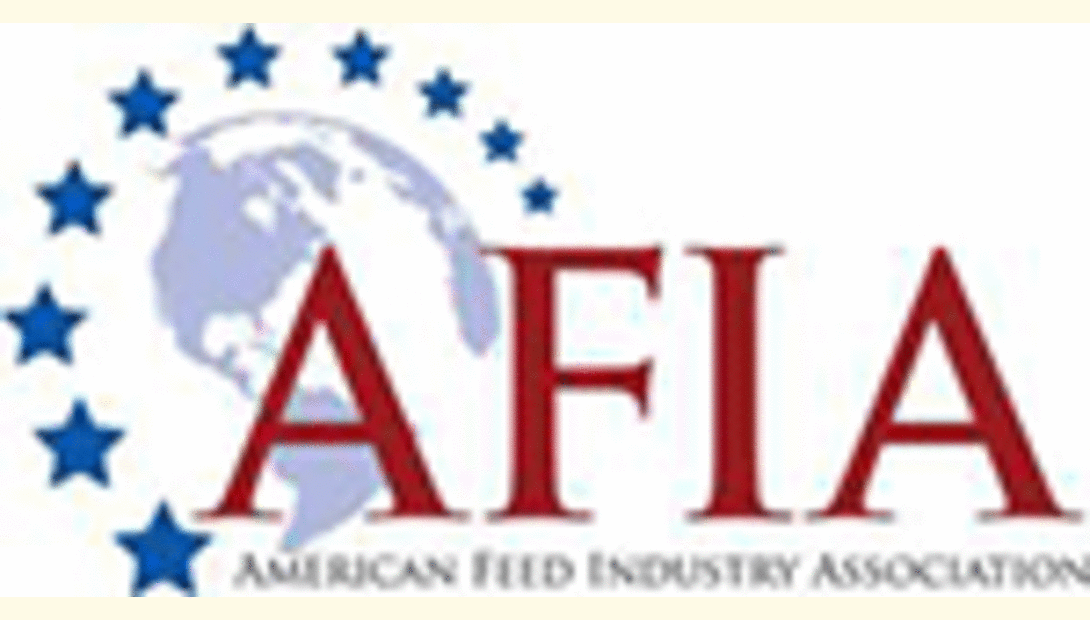 The American Feed Industry Association has named Trevor Tompkins, Ph.D., recipient of the 2013 Distinguished Service Award for his life-long contributions to the feed industry and to AFIA. He was honored May 14, 2013, at the Board of Directors meeting Arlington, Va.
Dr. Tompkins has more than 30 years' experience in the industry. He retired in 2011 as the chief executive officer of Milk Specialties Global, where he expanded the reach of one of the largest independent dairy companies in the U.S., into food products. He then founded venture I dairy, an innovative investment company that works with local partners in global, emerging markets to bring capital, technology, education and opportunity to producers and entrepreneurs throughout the dairy value chain. Currently, venture I dairy is working on projects in India, Nicaragua, Ethiopia, Rwanda and Kenya.
"This industry really has contributed to the agricultural bounty of this country," said Dr. Tomkins as he addressed the AFIA Board of Directors. "Food security is one of the single biggest issues and if we don't address it, we have no hope of feeding 9 billion people by 2050."
Dr. Tompkins has a passion for dairy and has long wished to make a difference to communities worldwide. He received his Ph.D. in agriculture from the University of Reading in the United Kingdom. An advocate of international animal agriculture development, he has been active with Heifer International, chairing the Heifer Foundation for several years and has served on the board of directors for Heifer International. He was named a pioneer trustee of the Institute for Feed Education and Research and currently serves on the board of Women Thrive Worldwide. Dr. Tompkins is also one of a very small group of industry nutritionists selected to serve on the National Research Council's subcommittee that revised the 2001 Nutrient Requirements of Dairy Cattle.
Dr. Tomkins has long supported AFIA, having been a former chair of the association's Nutrition Committee and serving twice on its Executive Committee. He has also served two terms on the AFIA Board of Directors.
For his commitment and contributions to both domestic and international dairy production and promoting international animal agriculture production worldwide, it is fitting that AFIA honor Dr. Tomkins with the 2013 Distinguished Service Award.
"I thank this organization enormously. I feel truly humbled," Dr. Tompkins said of the honor.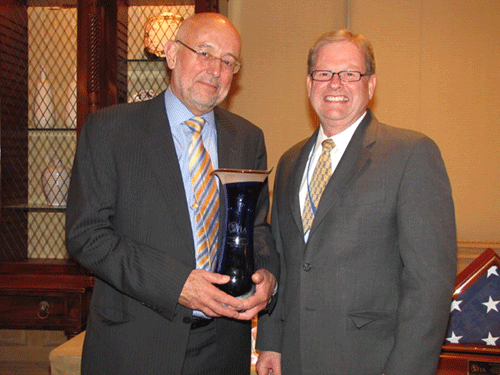 Dr. Trevor Tompkins receives the AFIA Distinguished Award from AFIA president and CEO, Joel Newman.
About AFIA
AFIA, based in Arlington, Va., is the world's largest organization devoted exclusively to representing the business, legislative and regulatory interests of the U.S. animal feed industry and its suppliers. Founded in 1909, AFIA also is the recognized leader on international industry developments. Members include more than 500 domestic and international companies and state, regional and national associations. Member-companies are livestock feed and pet food manufacturers, integrators, pharmaceutical companies, ingredient suppliers, equipment manufacturers and companies which supply other products, services and supplies to feed manufacturers.
The feed industry makes a major contribution to food safety, nutrition and the environment, and it plays a critical role in the production of healthy, wholesome meat, milk, fish and eggs and pets. More than 70 percent of the feed in the United States is manufactured by AFIA members.
Return to Industry Buzz.
05.15.2013